MLB pays tribute to Gwynn before Game 3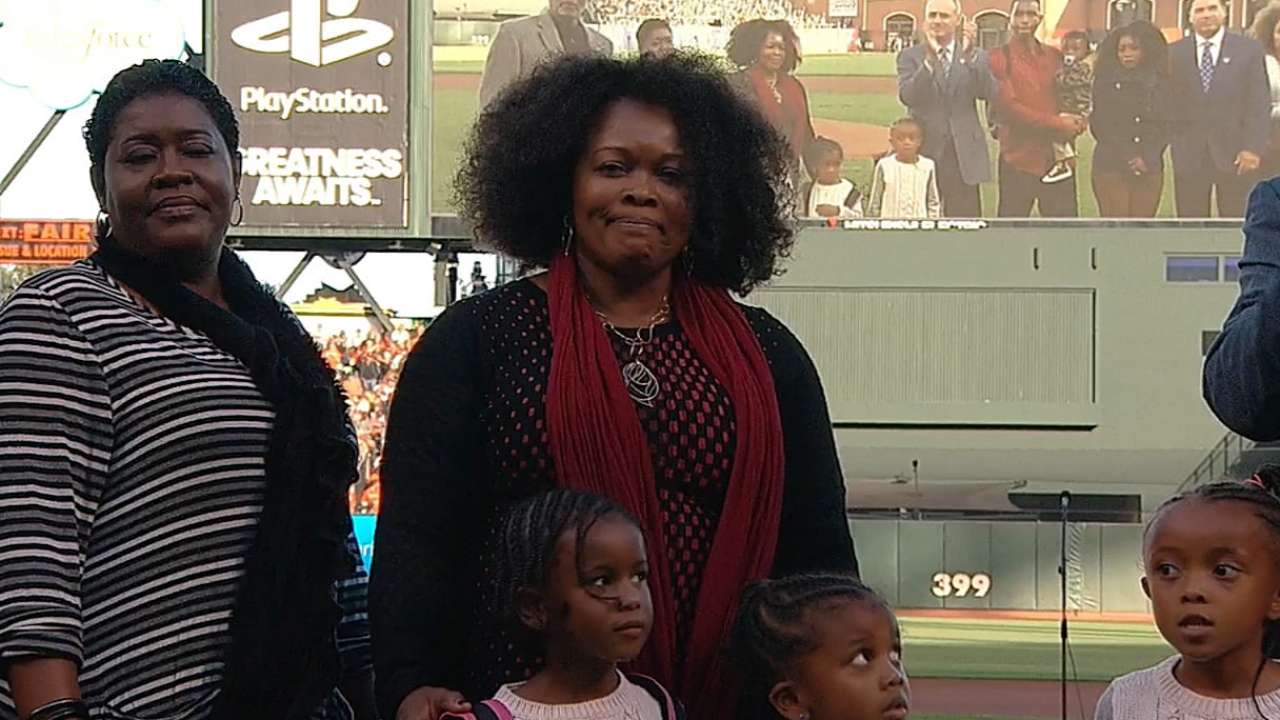 SAN FRANCISCO -- Major League Baseball honored the late Tony Gwynn prior to Game 3 of the World Series between the hometown Giants and Royals on Friday at AT&T Park.
Gwynn passed away on June 16 at the age of 54 after a lengthy battle with salivary gland cancer. The three-minute tribute, part of the Stand Up To Cancer proceedings, included a highlights video from Gwynn's 20-year career, all of which was spent with the Padres. The ceremony was attended on the field by several members of the Gwynn family, including his four grandchildren and widow, Alicia, plus Commissioner-elect Rob Manfred.
More