Renfroe steals show as Padres play spoiler vs. Dodgers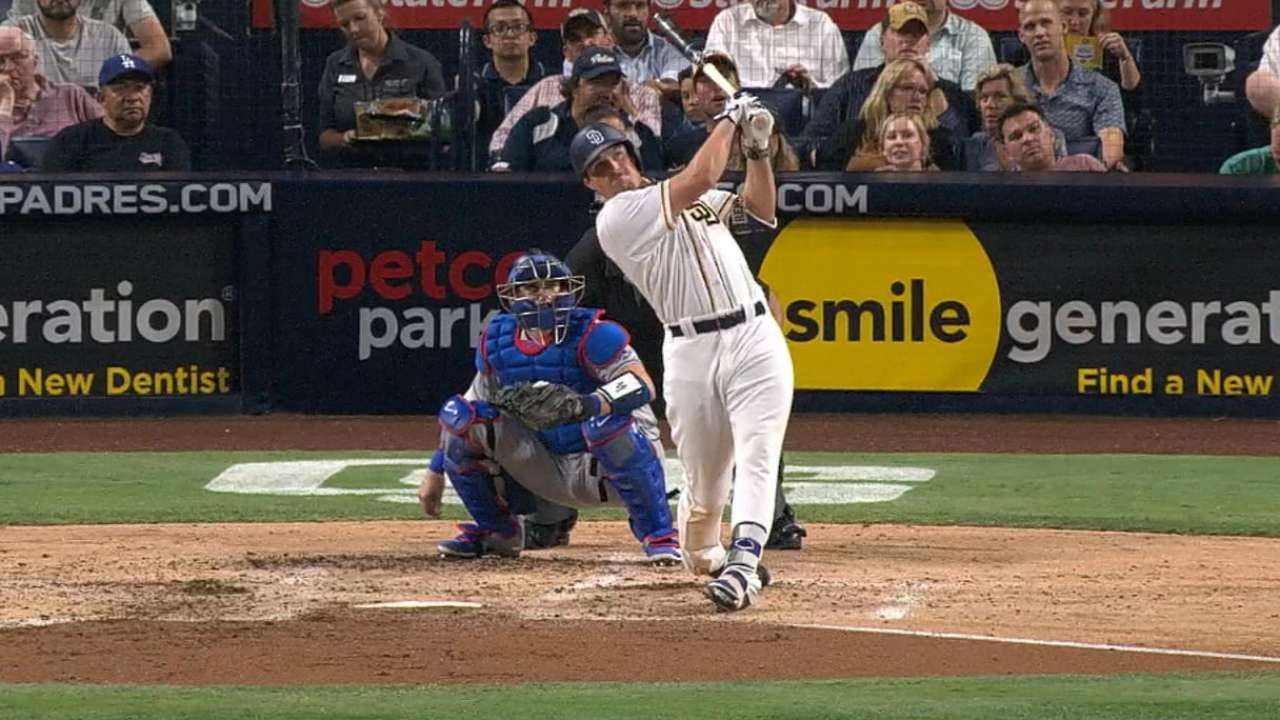 SAN DIEGO -- The Nationals left the door wide open for the Dodgers to gain some ground Wednesday night in the race for home-field advantage in their upcoming National League Division Series. A pair of Padres rookies helped slam it shut.
Hunter Renfroe and Manuel Margot had two hits and two runs apiece, as the Padres played spoiler to their division rivals with a 6-5 victory. Dodgers starter Jose De Leon was chased after just 2 1/3 frames, in which he allowed five runs. The Padres tagged him for three in the first, before a prodigious two-run blast by Renfroe in the third -- the first home run ever to reach the roof of Petco Park's Western Metal Supply Co. building.
Continue Reading