Healthy again, Spangenberg aims to reclaim job
A torn left quad wiped out nearly his entire 2016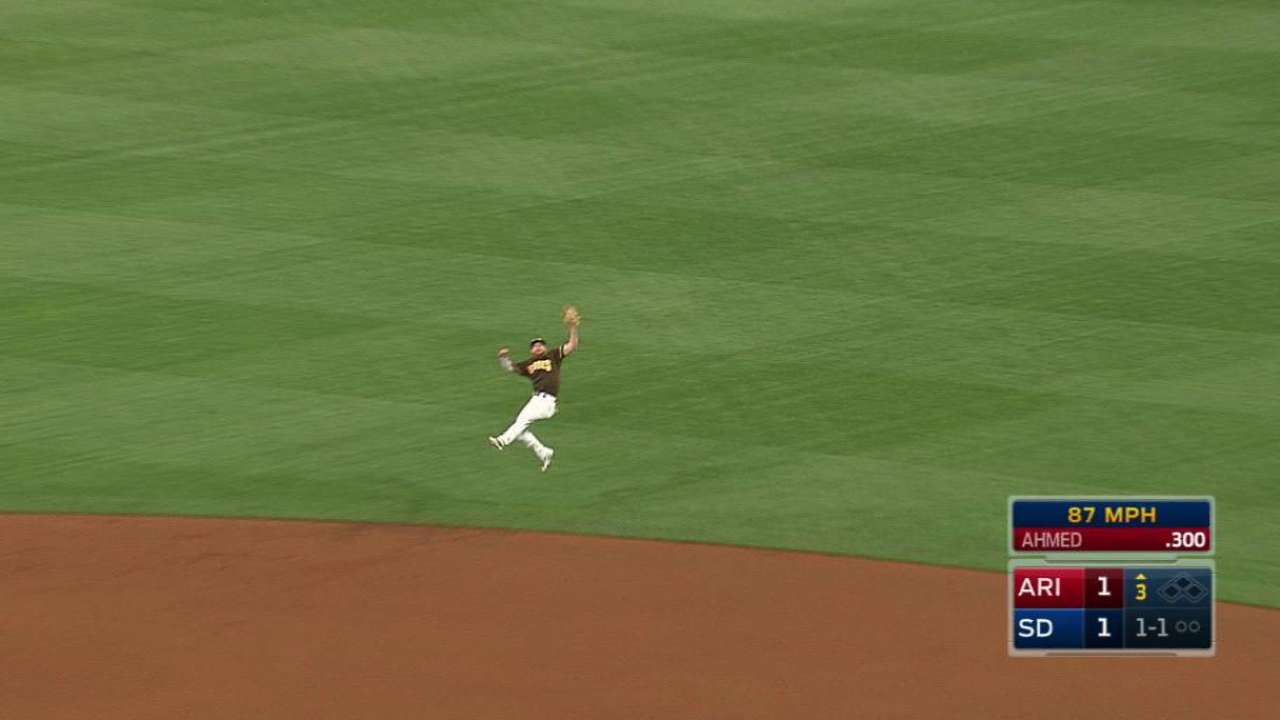 PEORIA, Ariz. -- It had been a while since Cory Spangenberg found himself in a batters' box during a game. He wasn't about to lay off the first pitch.
"I was going to swing if it was anywhere close," said Spangenberg, who missed 5 1/2 months last season with a torn left quad. "I was ready to go and get it out of the way."
Continue Reading
AJ Cassavell covers the Padres for MLB.com. Follow him on Twitter @ajcassavell. This story was not subject to the approval of Major League Baseball or its clubs.