Kennedy's extended spring start goes well
Padres right-hander hurls six innings, has 'no issues' with hamstring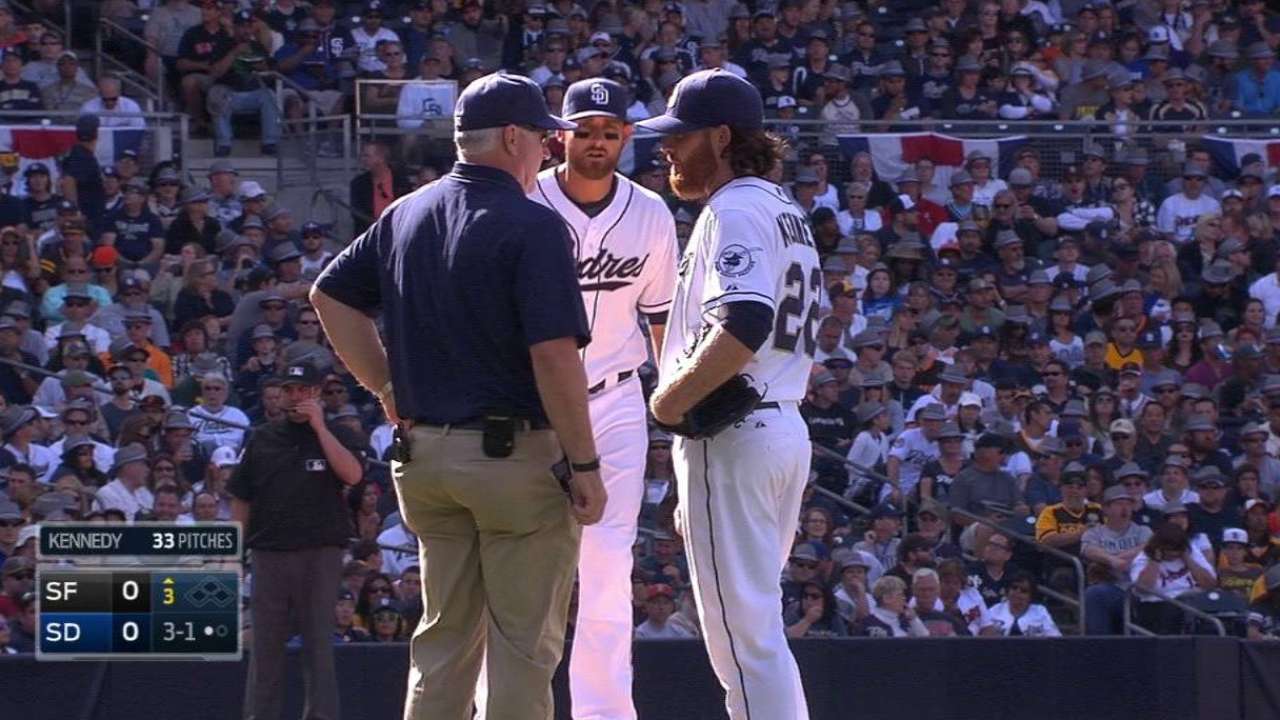 DENVER -- Ian Kennedy had a promising appearance Monday in extended spring camp in Arizona, throwing six innings and 81 pitches. He has been on the disabled list since leaving his start in the fourth game of the season after 2 1/3 innings and 33 pitches in the Padres' home opener against San Francisco.
"He looked good, [threw] all his pitches," manager Bud Black said, relaying the report he got from those who saw Kennedy pitch in Arizona. "He had a few strikeouts. They nicked him for a couple runs, but overall he's throwing the ball good, no issues with the hamstring."
More
Owen Perkins is a contributor to MLB.com. This story was not subject to the approval of Major League Baseball or its clubs.