Schimpf rescues Padres with 3-run homer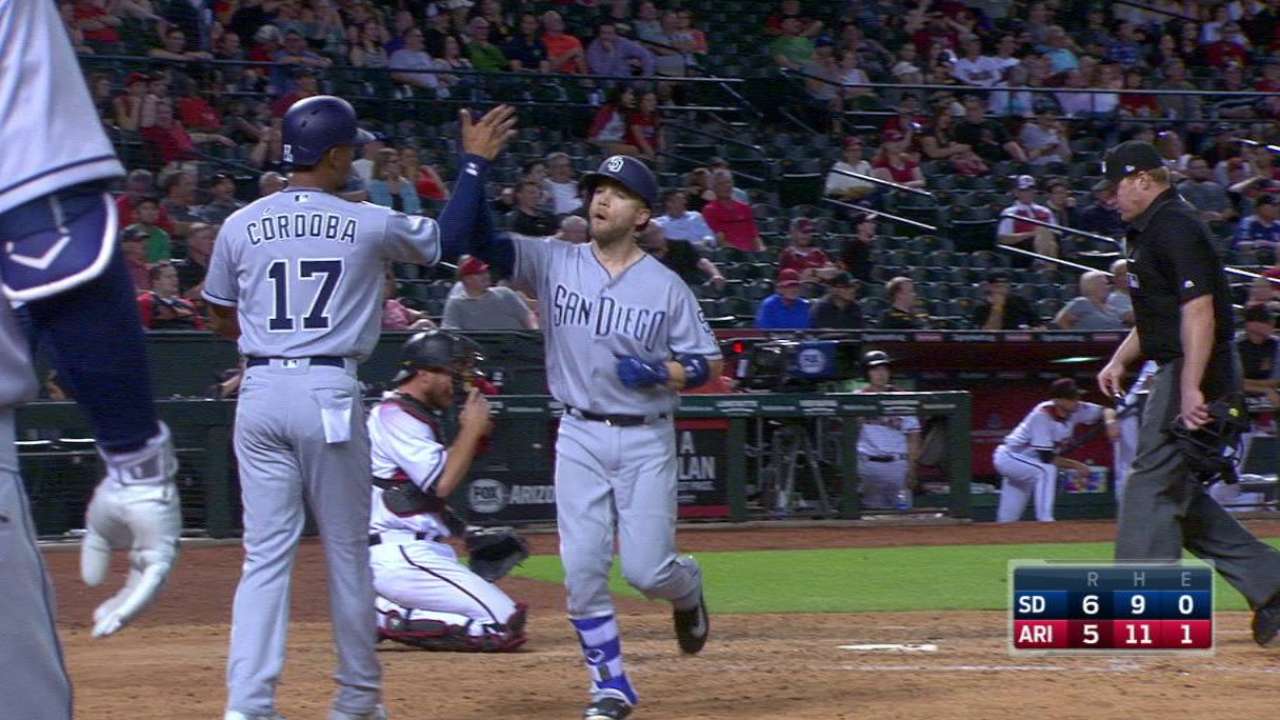 PHOENIX -- Ryan Schimpf's three-run homer in the ninth keyed a five run-rally that led the Padres to a come-from-behind win over the D-backs, 8-5, on Wednesday night at Chase Field.
The Padres trailed, 5-3, in the ninth when Erick Aybar got the rally started with a one-out bunt single. Pinch-hitter Hector Sanchez followed with a single to left and Schimpf, who had been double-switched into the lineup in the sixth inning, hit a towering homer to right.
Continue Reading