MLB.com Columnist
Lyle Spencer
Shields enjoys hitting, life in the NL
After 10 years in the AL, veteran righty is happy to swing the bat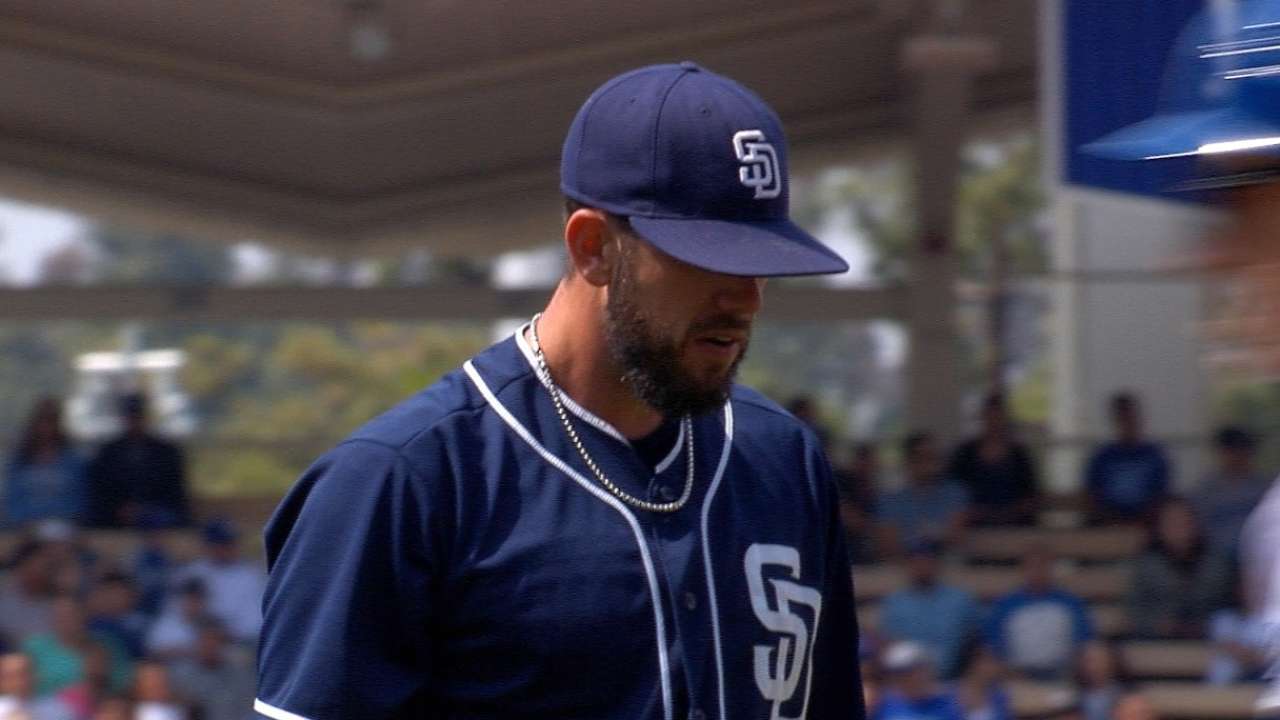 ANAHEIM -- After a decade with the Rays and Royals, James Shields finally found his way to the ideal place: the National League, courtesy of the Padres and a free-agent deal shaping up as one of the smartest of the offseason.
"I love hitting, man -- I absolutely love it," Shields said on Tuesday night, his Padres visiting the Angels under designated-hitter regulations. "Obviously, a lot of pitchers were hitters in high school. I played first base [at Hart High School in Santa Clarita, north of Los Angeles]. I wanted to be a hitter, but it worked out fine."
More
Lyle Spencer is a national reporter and columnist for MLB.com. Follow him on Twitter @LyleMSpencer. This story was not subject to the approval of Major League Baseball or its clubs.