Clear head, big arm: Maurer flourishing as a reliever
Padres' new pitcher embraces 'art' of being a bullpen weapon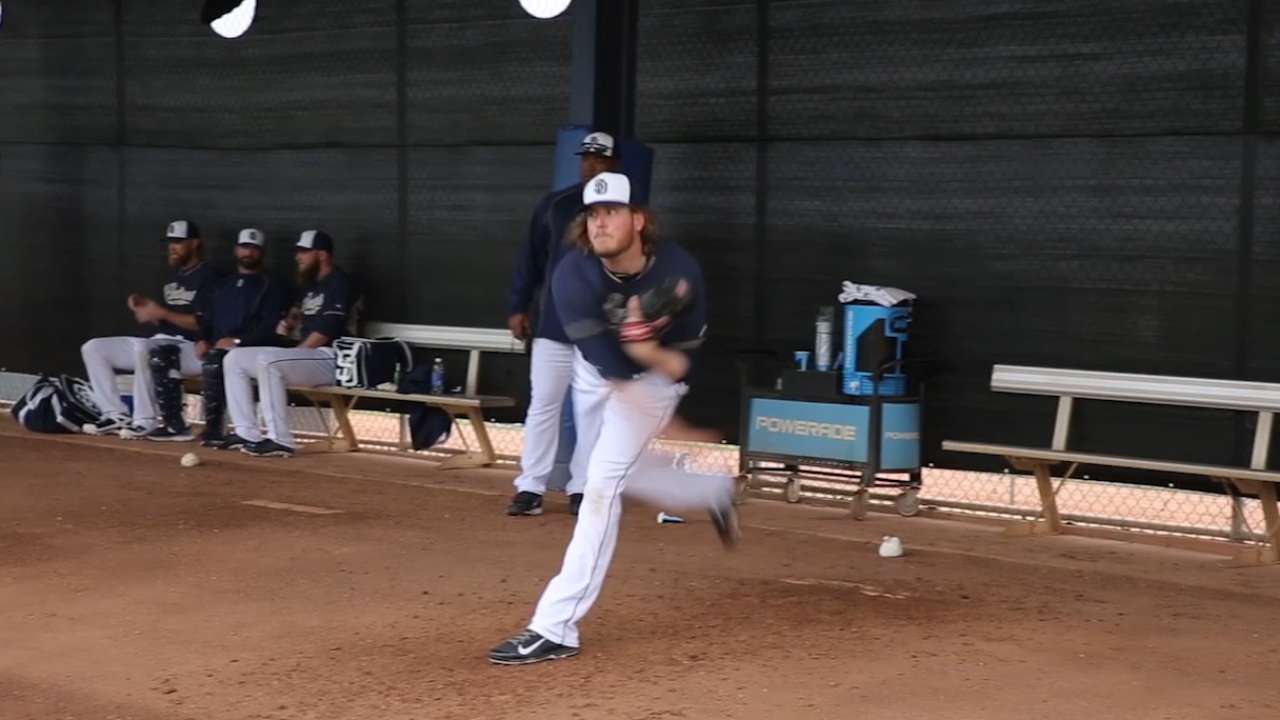 PEORIA, Ariz. -- Struggling as a starting pitcher last season took a toll on Brandon Maurer when he was with the Mariners, but it was the days between his starts that really ate away at him -- four days teeming with self-doubt, frustration and searching.
"It got to be a little overwhelming," Maurer said. "I'd have one bad start and then another and then I'm starting to think about what I need to change, what I need to switch-up. I would say those four days got to me a little bit."
The Mariners sent him to Triple-A Tacoma in May and when he returned a month later -- this time as a reliever -- Maurer returned a different pitcher, not only in terms of his results, but also his perspective.
After posting a 7.52 ERA in seven starts, Maurer became a dominant back-end reliever with a 2.17 ERA and 38 strikeouts over 37 1/3 innings, with his mid- to high-90s fastball and wipeout slider proving to be a devastating mix late in games. He still uses a changeup but has essentially dropped his curveball since going to the bullpen.
"I think it [starting] was probably a mental thing," Maurer said. "I think it got in my head a little bit, just trying to think about the scouting reports, hitters' tendencies, whatnot. But coming out of the bullpen, it's just me and the catch, throwing the ball and not worrying about anything else.
"And if you had a bad outing, you could come back and pitch the next day."
The Padres acquired Maurer in late December for outfielder Seth Smith and were almost surprised that the Mariners agreed to do so. They had sought Maurer previously -- before general manager A.J. Preller arrived -- and had been told Maurer was off limits in terms of trades.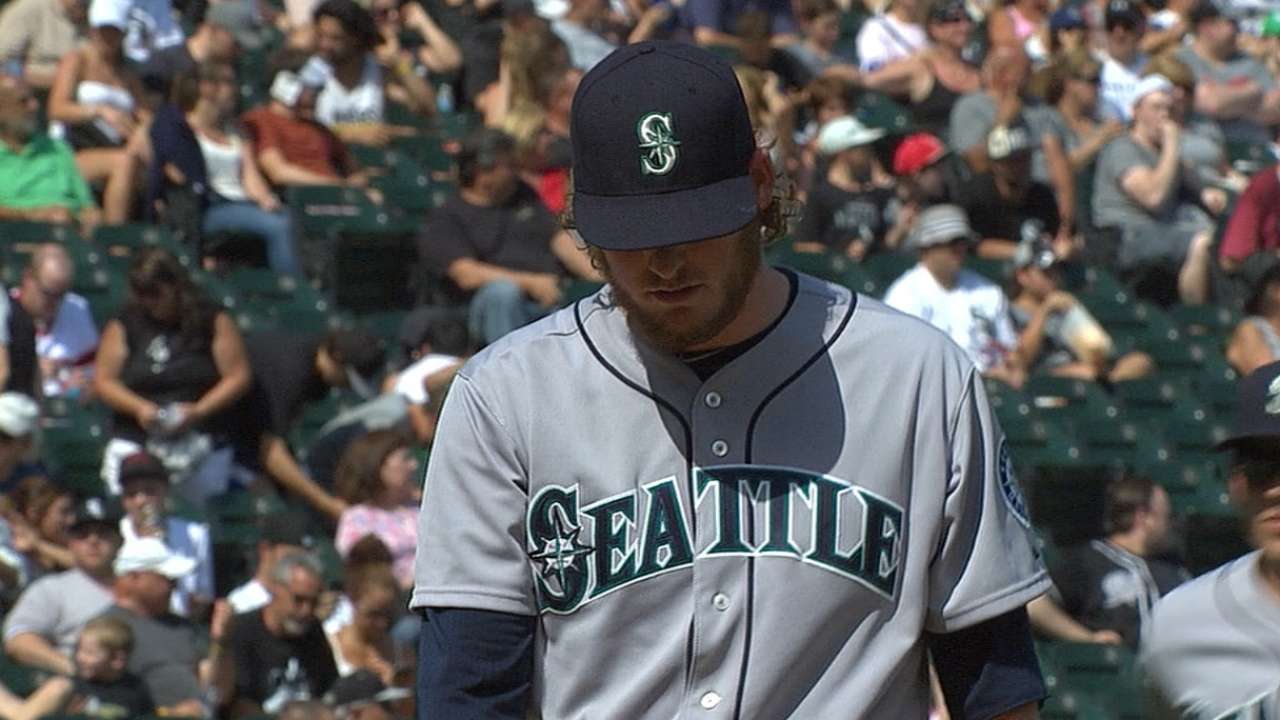 The Padres jumped at the chance to add Maurer's electric arm to their bullpen. The organization hasn't closed the door on having the 24-year-old eventually start again -- nor has Maurer -- but, for now, this is the best fit for all parties involved.
"Sometimes it's nice to go out there for one inning and just rely on your talent instead of the game plan of trying to get 27 outs," said Padres pitching coach Darren Balsley. "You're going one out at a time. You get your three outs and you've done your job for that day. It frees you up mentally a little bit."
That's not to say relievers don't do their homework, Balsley said.
"It's a little different. But being on alert every night, there's a little more sense of urgency. Some handle that better than others. It's almost like a good pinch-hitter," Balsley said. "… I think there's an art to being a good reliever. It's not an easy job."
One that Maurer has fully embraced.
"Am I happier? I would say so," Maurer said. "I don't think [starting] that's done yet, but I would say I'm more comfortable in the pen."
So far, Maurer has impressed manager Bud Black.
"He's got the weapons, he's got the delivery," Black said. "There's no doubt he's opening some eyes this week."
Corey Brock is a reporter for MLB.com. Keep track of @FollowThePadres on Twitter. This story was not subject to the approval of Major League Baseball or its clubs.