Humber hoping to be 'perfect' fit for Padres
Non-roster invitee went from perfect game to being released in Korea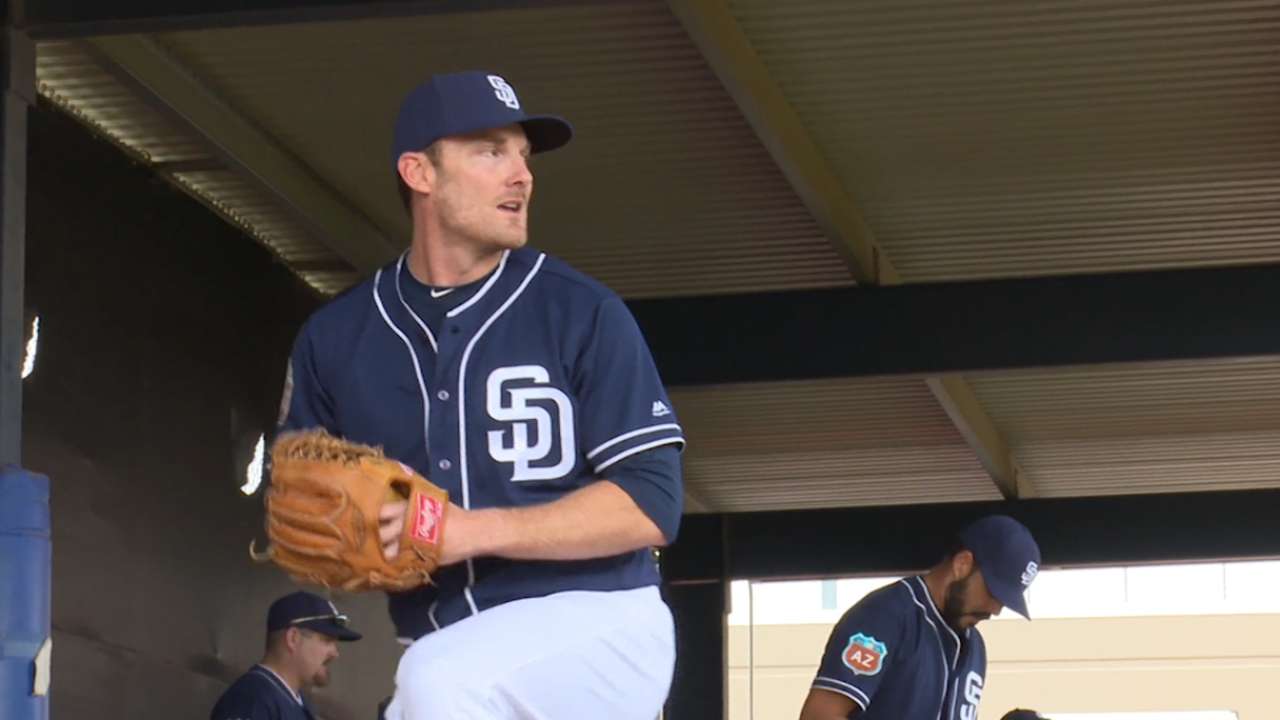 PEORIA, Ariz. -- In a clubhouse teeming with players who have a story to tell, none likely can come close to matching the one Philip Humber owns.
Humber, a 33-year-old non-roster invitee in camp on a Minor League deal, knows the devastating highs and wretched lows the game of baseball can bring.
Humber has lived it.
It was only four short years ago when Humber tossed a perfect game pitching for the White Sox. It was seven shorter months ago when he was released by a team in Korea, sent home to ponder if he had thrown his last pitch.
"People on the outside might think I'm past my prime or he has to hurry up and do something, but in the long run, it's just living each day. It's taken awhile for me to get to that point," Humber said, standing in front of his locker.
"When you're not having the kind of success you want or have worked for, that's frustrating. But if you can take the time to learn from those failures, it helps you become a better man and, hopefully, a better pitcher."
• Spring Training: Schedule | Tickets | Information
Humber said he doesn't think or talk about the perfect game in Seattle on April 21, 2012, that much, though not by design. He's not trying to run from it. Why would he? It's a marvelous feat that has only been accomplished 23 times in the history of the game.
It's that Humber won't let that day define him and who he is.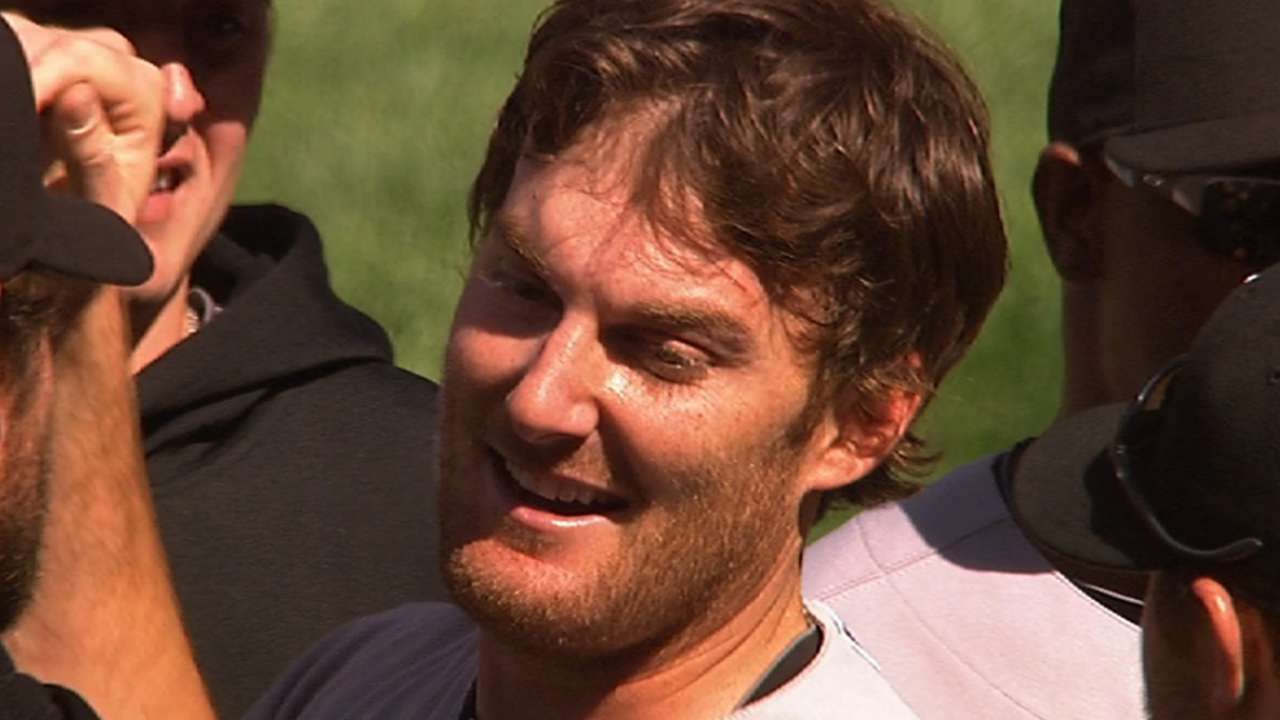 "He's had a clear high that very few in the game have ever experienced and he's battled through some other things," said Padres manager Andy Green.
The "other things" occurred to Humber after his perfect game, as he posted a 6.44 ERA in 2012 with the White Sox. He signed a free-agent deal with the Astros in 2013, tallying a 7.90 ERA in 17 games. He hasn't pitched in the big leagues since.
Last year, Humber began the season pitching in Korea. He took his wife, Kristan, and their 3-year-old son, John, to South Korea. They had the times of their lives -- with one caveat.
"It was nothing I had ever planned on doing. If you asked me a few years ago if I would be pitching in South Korea, I obviously would have said no," Humber said.
"I had a great time. It was fun to go to a different place and learn what it's like to be an outsider and how to adapt. It was a growing experience for us as a family. The only thing is I didn't pitch well."
Humber had a 6.75 ERA pitching for Kia and was released. The family returned to Texas where he contemplated going back to school. He decided he was in shape and healthy and to give it another go. He pitched in the Dominican Winter League, which is where the Padres saw him. In November, he signed a Minor League deal.
Today, Humber is in camp, a long shot to crack a rotation with only two vacancies, not that this bothers him in the least. Not from where he's been, what he's gone through.
"A lot has happened, some ups and some downs," Humber said. "I used to think there was a certain way your career has to go or it's not working. But now I look at it as you just take one day at a time. It's a constant process."
Corey Brock is a reporter for MLB.com. Keep track of @FollowThePadres on Twitter and listen to his podcast. This story was not subject to the approval of Major League Baseball or its clubs.