Margot leads 4 Padres on Top 100 Prospects list
Outfielder ranks 23rd, while Espinoza (25), Renfroe (42), Quantrill (97) also recognized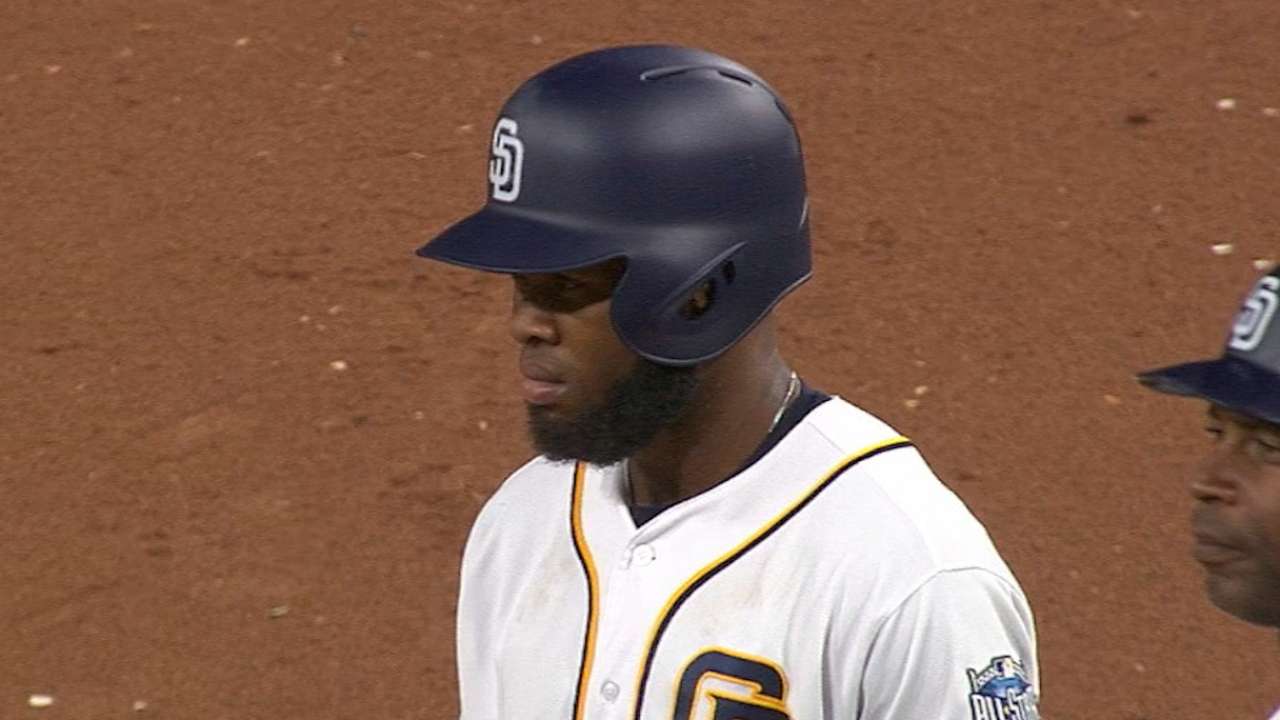 SAN DIEGO -- Both ends of the Padres' farm system are well represented on this year's Top 100 Prospects list, as rated by MLB Pipeline.
Manuel Margot and Hunter Renfroe -- a pair of big league-ready hitters -- clock in at Nos. 23 and 42, respectively. Anderson Espinoza and Cal Quantrill -- two high-upside pitchers at the lower levels of the system -- are ranked 25th and 97th, respectively.
• MLB Pipeline's 2017 Top 100 Prospects list
The annual ranking of MLB's Top 100 prospects is assembled by MLBPipeline.com Draft and prospect experts Jonathan Mayo, Jim Callis and Mike Rosenbaum, who compile input from industry sources, including scouts and scouting directors. It is based on analysis of players' skill sets, upsides, proximity to the Majors and potential immediate impact to their teams. Only players with rookie status entering the 2017 season are eligible for the list. Players who were at least 23 years old when they signed and played in leagues deemed to be professional (Japan, Korea, Taiwan, Cuba) are not eligible.
The four Padres on this year's list offer a glimpse into the state of the system. The club's offensive prospects are very close to making an impact, while its top hurlers remain a couple of years away.
The Padres came in 10th in what MLB.com terms "prospect points" -- a ranking of teams in terms of their representation on the Top 100 list. That's especially encouraging, considering that many feel the strength of the system resides in its depth.
Margot and Renfroe will both challenge for starting spots in the Padres' outfield this spring. Renfroe, who took home the Pacific Coast League MVP Award last season, figures to open the season as the starting right fielder. He moved down one spot from his previous rank as the 41st overall prospect.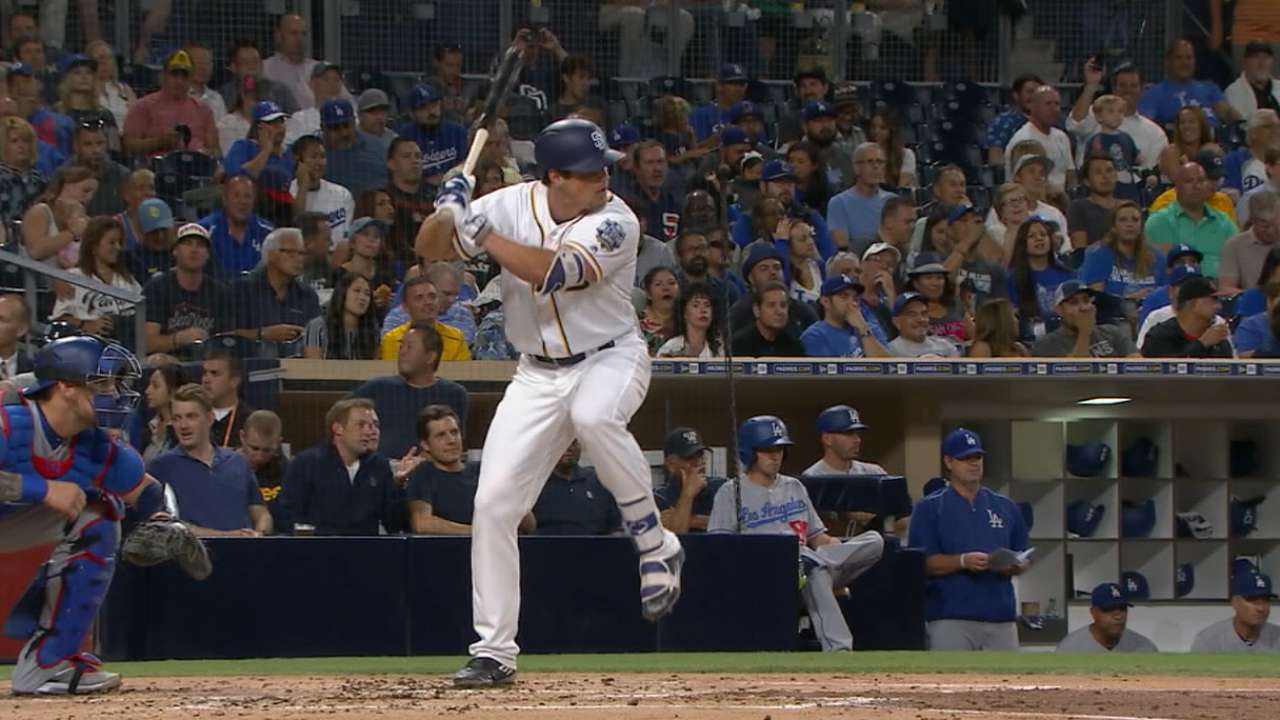 Margot, meanwhile, jumped three spots to No. 23, passing Espinoza as the club's top rated youngster. Arguably the best defensive prospect in the game, Margot will compete for the starting center-field job this spring, after batting .304/.351/.426 with Triple-A El Paso last season.
Espinoza -- who, like Margot, came to the Padres in a trade with Boston -- fell 12 spots to No. 25. The 18-year-old right-hander pitched his first full season at Class A last season, posting a 4.49 ERA in 24 starts and one relief appearance. Realistically, he won't make a serious impact at the big league level until 2019.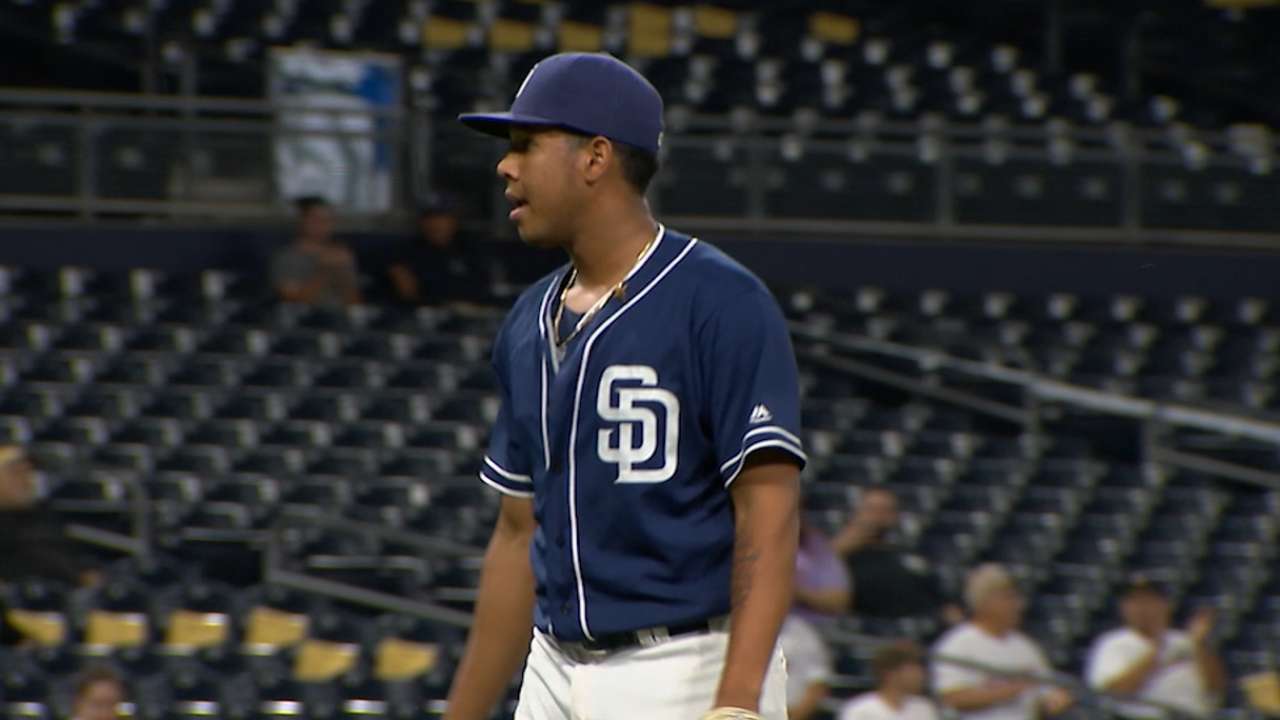 Quantrill, the Padres' top pick in last June's Draft, is on a similar track to the Majors. He recovered from Tommy John surgery in 2016 and returned to make 12 starts, impressing at Rookie ball in Arizona.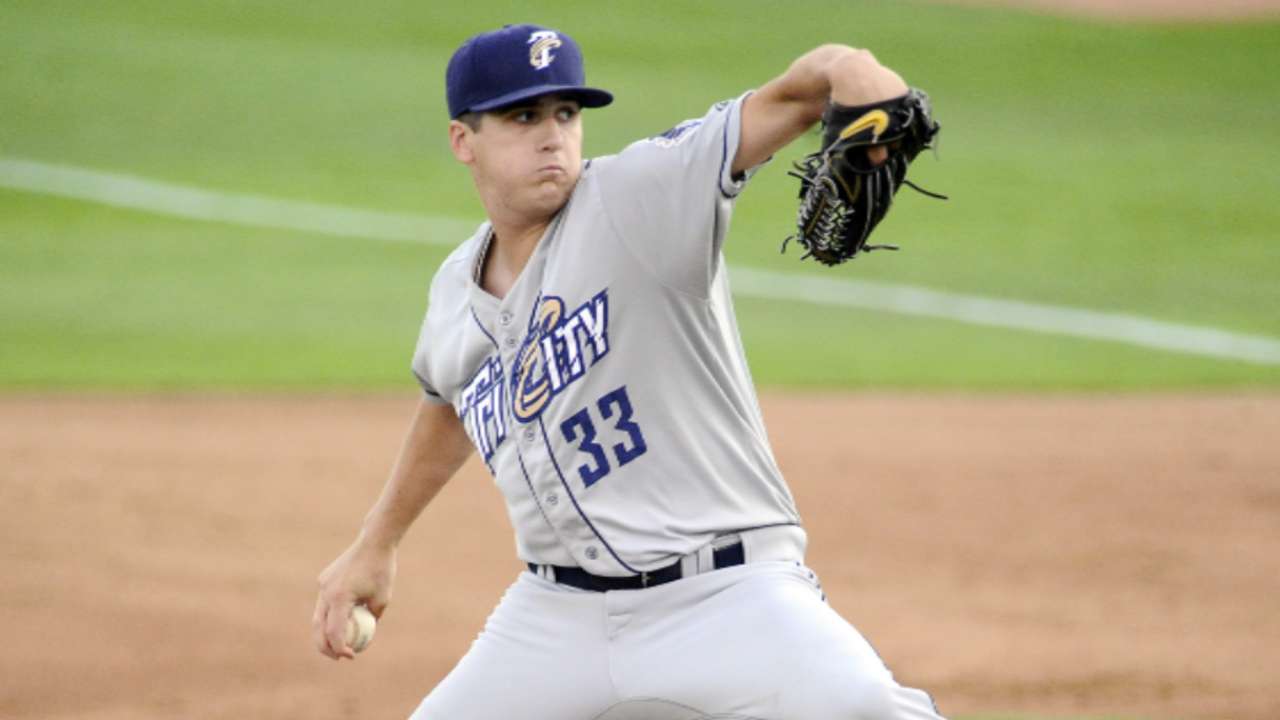 Espinoza is expected to start the season at Class A Advanced Lake Elsinore, while Quantrill is a possibility for both Elsinore and Class A Fort Wayne.
In the rankings, Quantrill jumped above first baseman Josh Naylor as the Padres' No. 4 prospect. Naylor, a 19-year-old slugger with limited defensive ability, was previously ranked 89th, but didn't make the preseason list.
AJ Cassavell covers the Padres for MLB.com. Follow him on Twitter @ajcassavell. This story was not subject to the approval of Major League Baseball or its clubs.