Padres will experiment with options for CF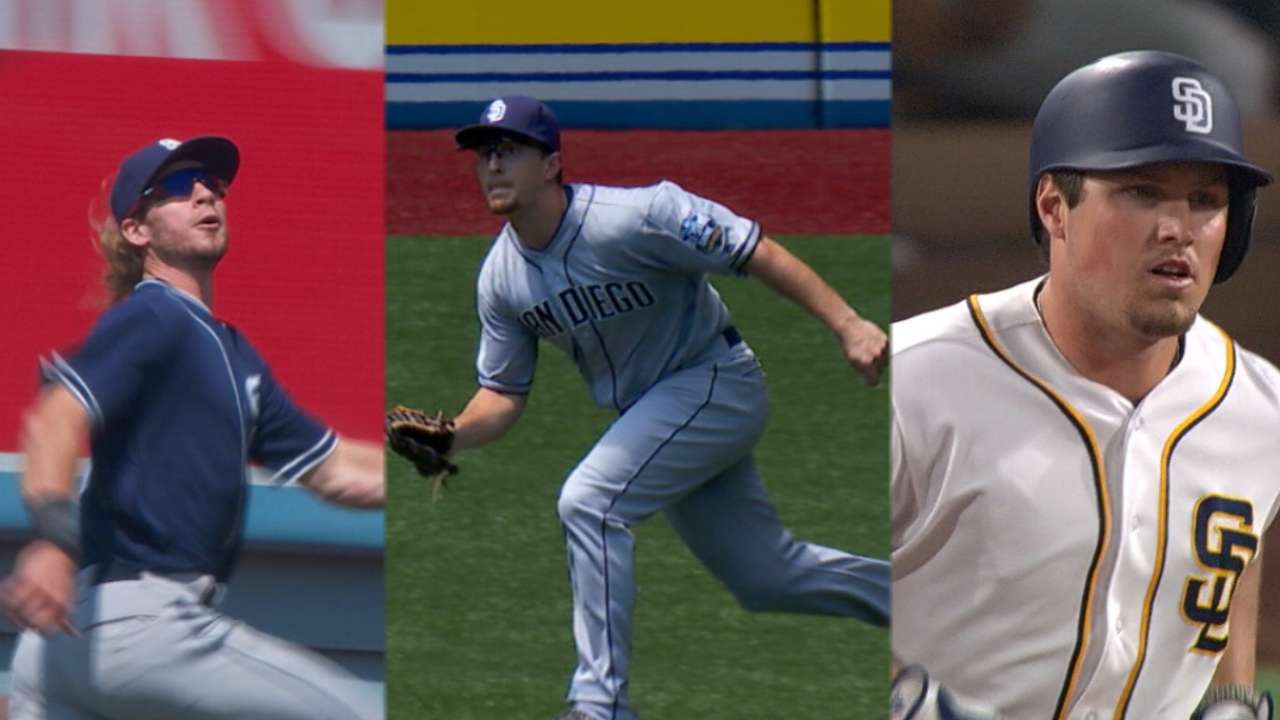 PEORIA, Ariz. -- In Manuel Margot and Travis Jankowski, the Padres boast two of the best defensive center fielders in baseball -- a duo that will spend plenty of time sharing the outfield this year.
So who plays center when they're both in the lineup?
Maybe neither.
"I do want to give a look at an alignment of Jankowski in right, [Hunter Renfroe] in center and Margot in left to see what that looks like," said manager Andy Green, shortly before Wednesday's first full workout for pitchers and catchers. "Throw two burners in the corners, and see how that plays. ... Definitely not saying we're doing that throughout the season. But we're going to look at it in spring."
• Padres reliever Capps on track for '17 opener
In Green's eyes, Spring Training offers the perfect time to experiment. He added that the club is also looking into some unique infield alignments, which could affect the positioning of the outfielders as well.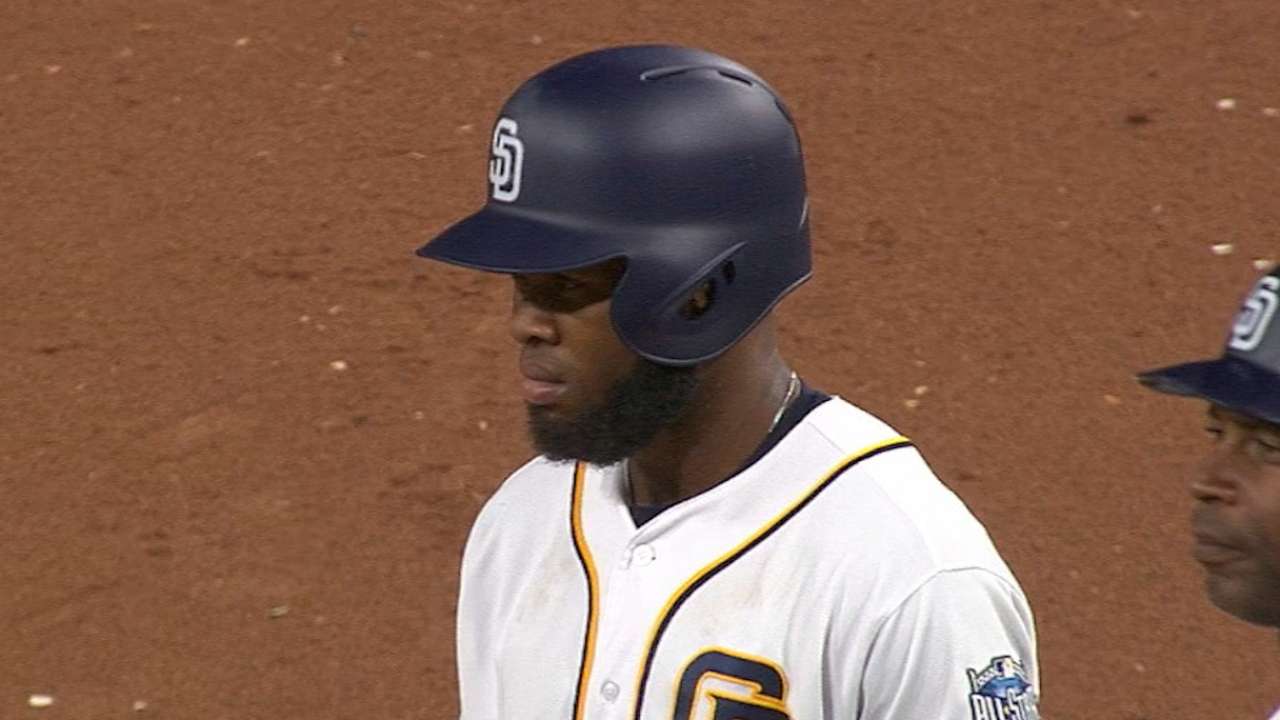 As it stands, Jankowski and Margot are favorites to crack the roster, along with Renfroe and Alex Dickerson. A decision on the primary center fielder might not come until Opening Day.
One option is for the Padres to give Margot -- their top hitting prospect -- further seasoning at Triple-A (giving them an extra year of team control).
In that case, they'd need to find an adequate backup for Jankowski. Renfroe is an option. So is non-roster invite Collin Cowgill, who has played all three outfield spots in his career. He'll get the chance to fight for a bench role this spring.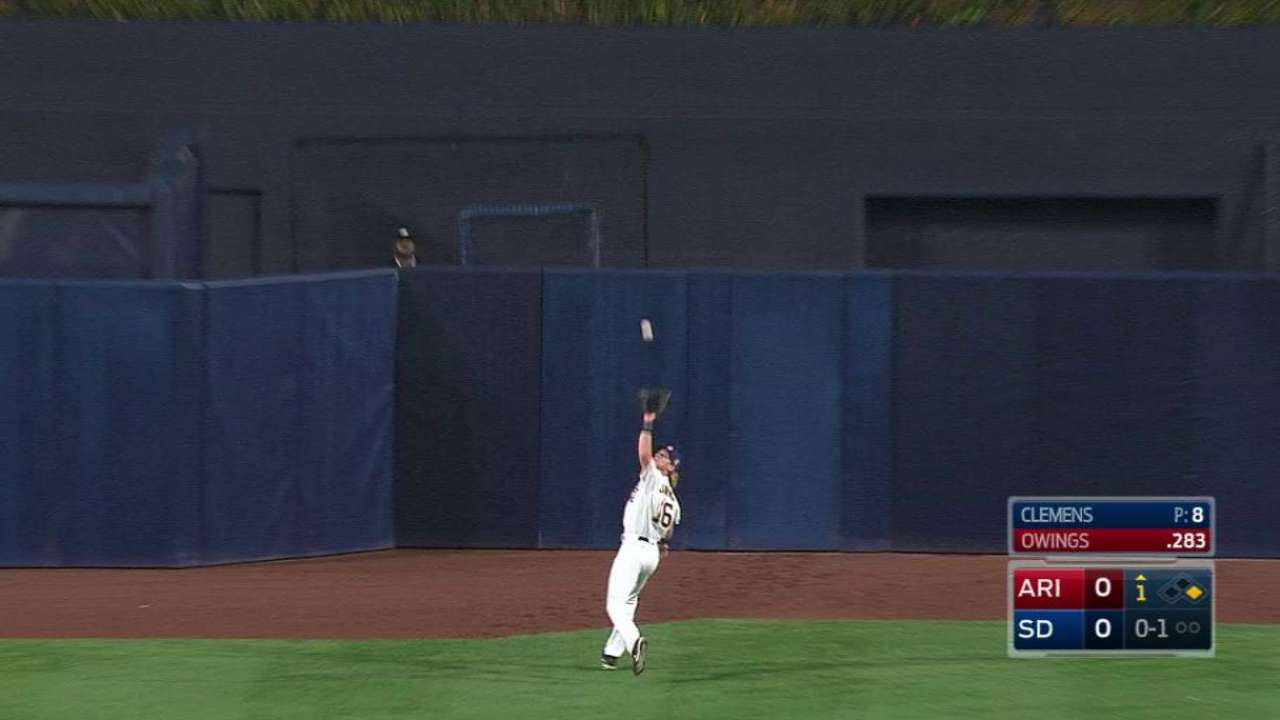 "I'm very familiar with center," said Cowgill, who reported to camp early. "I've played a lot of center -- and a lot of left and right. For me as a player, it's good to be able to play all three outfield positions. ... Whatever these guys tell me to do, I'm going to do."
Mapping out the rotation race
With upwards of 10 pitchers in the mix for rotation spots this spring, the Padres face a bit of a challenge finding enough innings to go around.
Green and his staff are already plotting an optimal pitching schedule to give the team an adequate assessment of its starting options. On some days, that might mean getting a bit creative.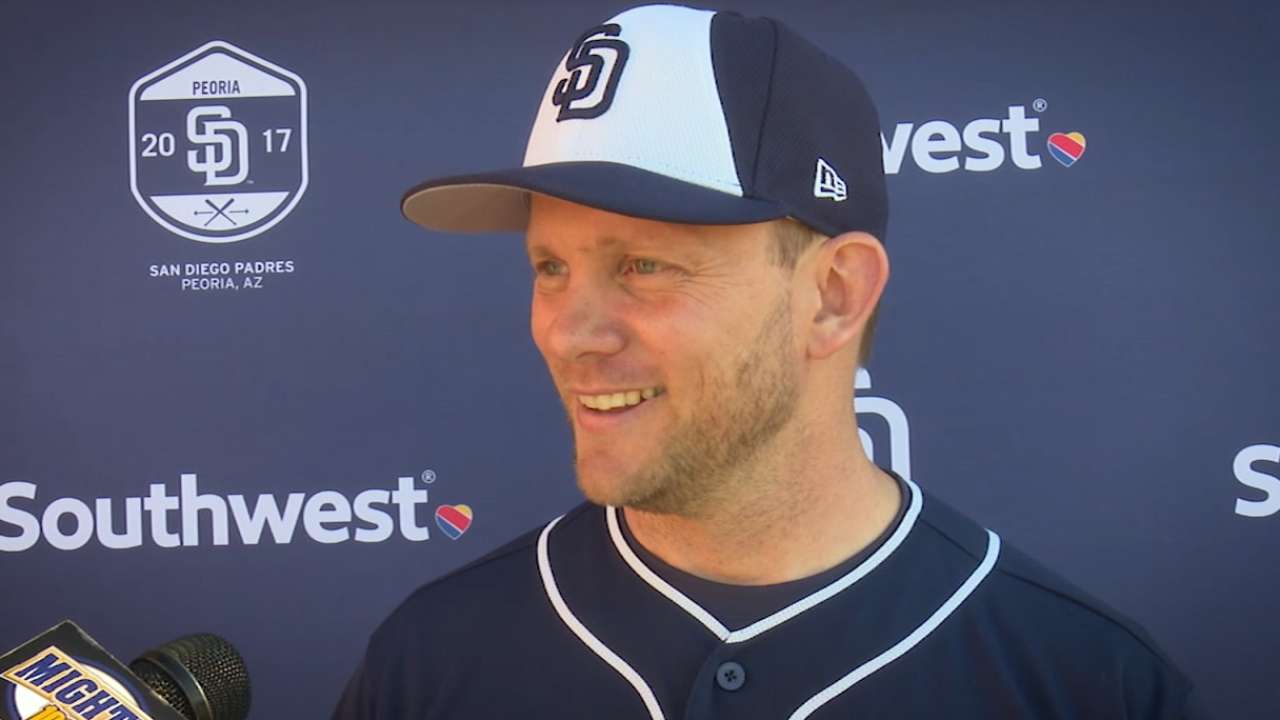 "We'll look for 'B' games and back-field games," Green said. "There's going to be a lot of guys that need to be stretched out. Since we have so many guys vying for the rotation, that means some guys are going to have to throw in less-than stadium settings.
"And they're going to have to treat that like they're pitching in a big-league Spring Training game. We'll evaluate that like they're pitching in a big-league Spring Training game."
In that regard, Jhoulys Chacin's impending absence for the World Baseball Classic serves as a bit of a luxury. While he's pitching for Team Venezuela, the Padres can fit another rotation candidate into Cactus League play.
As it stands, Chacin and Clayton Richard are the only two hurlers with solidified starting jobs. Seven or eight others will compete for the three remaining spots.
Green also left open the idea of piggybacking multiple starting pitchers.
"In the starter competition, there's a possibility some of those guys fall to the bullpen," Green said. "There's a possibility of three-inning starts and three innings coming off behind them."
Might that continue into the regular season?
"We've had a ton of conversations about how far out of the box we're willing to go," Green said. "But it needs to make sense. It needs to be well-thought-out and intelligent."
Blocking external expectations
Green wished the media a "Happy Spring Training," on Wednesday, then insisted the outside projections for his young ballclub don't bother him one bit.
But if any of that external chatter seeps into his clubhouse, you can bet that will irk the Padres skipper.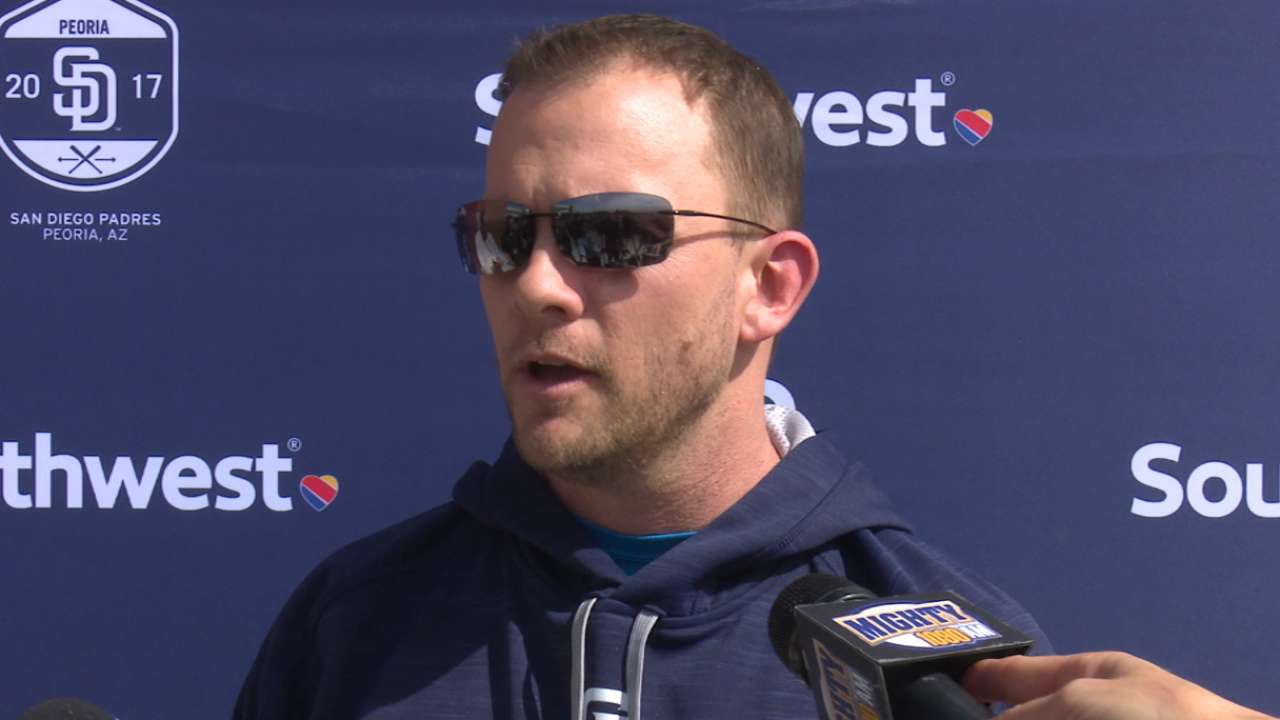 "I'm fine with external expectations being that way," Green said. "But inside the clubhouse, there should be a culture of expectation that you're going to rise up and surpass everybody else's expectations."
If anything, Green said he might view the last-place predictions as a bit of a teaching moment.
"My expectation this year is to learn ... to shed external expectations," Green said. "Once you get past that, when everybody expects you to be great, you're going to have to do the same thing, having committed yourself to that habit of not caring what people from the outside world think."
AJ Cassavell covers the Padres for MLB.com. Follow him on Twitter @ajcassavell. This story was not subject to the approval of Major League Baseball or its clubs.