Trio of long shots making case for Padres roster
Blash, Sanchez, Stammen enjoying strong springs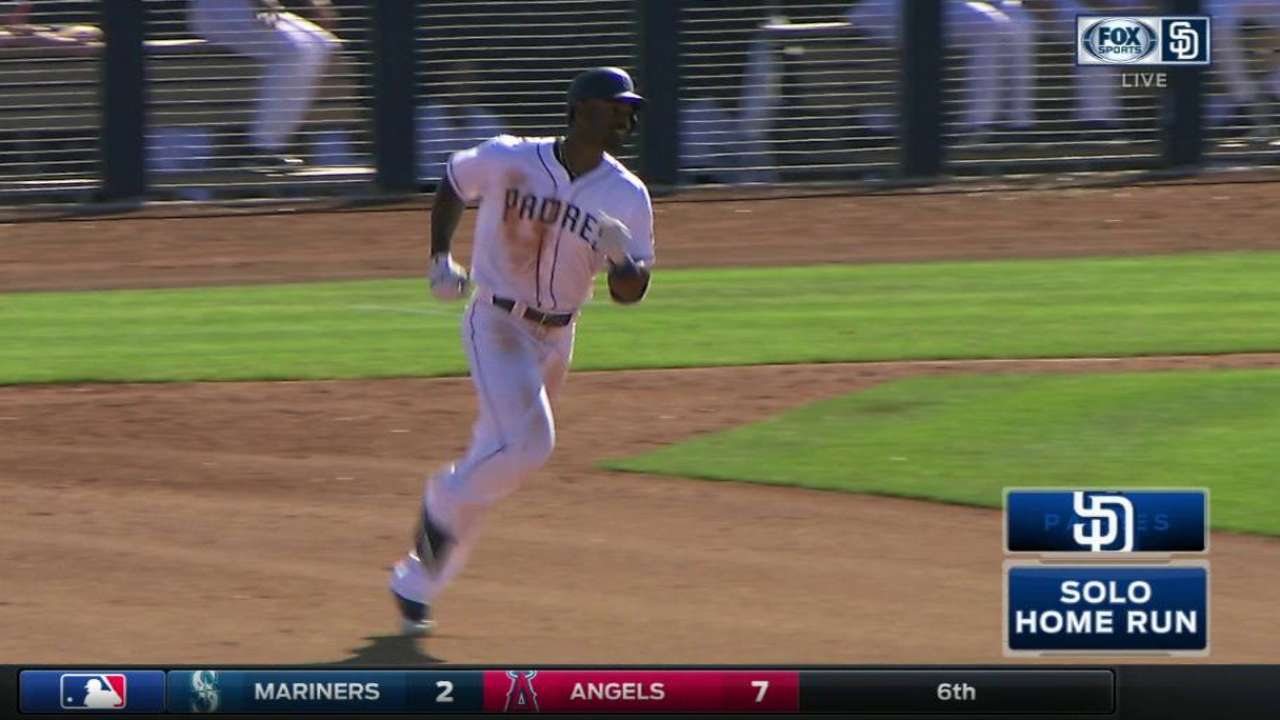 PEORIA, Ariz. -- When it comes to roster competitions, Spring Training results generally don't hold much weight. If an organization wants an indication of a player's skill set, it is probably best served to dig into past numbers and performance.
That doesn't mean it's impossible for a player to earn his way onto a big league roster with an impressive spring.
The Padres have three such players -- once considered roster long shots -- who have worked their way directly to the forefront of the Opening Day roster conversation.
In the span of a month, Blash has gone from roster afterthought to roster favorite.
Some of that, of course, isn't his own doing. Presumed starting left fielder Alex Dickerson is out through Opening Day with a bulging disk in his back. Manuel Margot (sore left knee) and Collin Cowgill (rib cage) have also been sidelined.
But Blash -- who entered Monday batting .273/.419/.727 -- has taken that opportunity and run with it. His five homers are one shy of the Spring Training lead. And he came inches shy of No. 6 on Sunday when he hit a rocket off the top of the wall.
"This is definitely my best Spring Training so far," Blash said. "I think it was more of a mechanical change that has helped me get in better position and rhythm, and I'm hitting the ball pretty hard."
Of the three players on this list, the Padres might have the toughest time finding space for Sanchez. Austin Hedges is the clear starter in San Diego. And the Padres risk losing both Christian Bethancourt (out of options) and Luis Torrens (Rule 5 pick) if they don't keep them on the 25-man roster.
That said, Sanchez's numbers speak for themselves. First, he dropped 30 pounds during the offseason. Since then, he's posted a 1.013 OPS with three homers entering Monday's game.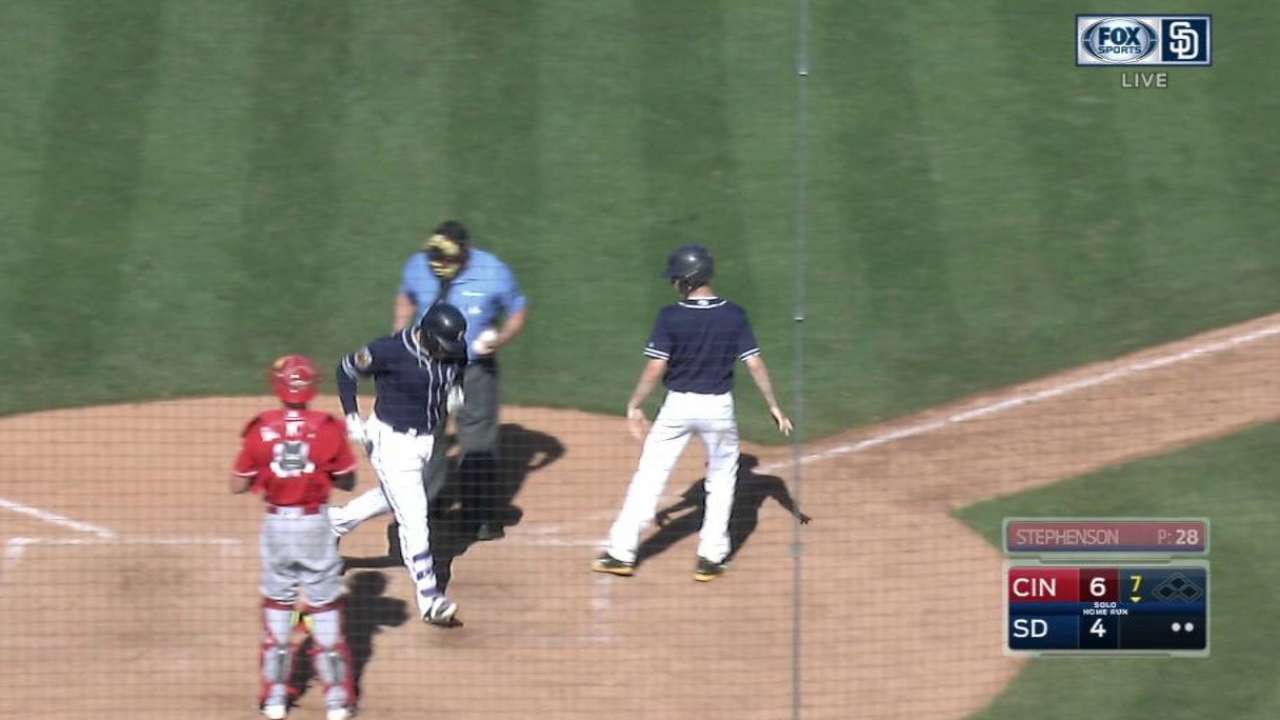 Ultimately, Sanchez is probably destined to serve as catching depth at Triple-A. But in the eyes of manager Andy Green, he's still squarely in the roster mix.
"[He's made] a very, very strong [case]," Green said. "He swings the bat incredibly well. I think he's caught well. His body looks so much better. He's lost 30 pounds, and he's moving around. He's hungry to be on the big league club. He's worked hard, and we're excited with where he is."
While in the Nationals' organization, Stammen almost never missed time because of injury -- until he went down with a torn flexor tendon in 2015. Injuries dogged him through the '16 season as well, and he couldn't find a footing with Cleveland.
Stammen, who owns a 3.02 career ERA as a reliever, says he's healthy and back to his old form. His Cactus League numbers back that assertion. He's allowed one run through 6 2/3 innings while striking out eight this spring.
"I've proven I've got the track record of pitching in the big leagues in the bullpen and that I can get the job done on really good teams," Stammen said. "As long as my health came back and my stuff came back, I felt like I could compete with anybody. I'm trying to show these guys that in Spring Training. We'll see what they do in the end, but I feel good with how I've thrown the ball."
AJ Cassavell covers the Padres for MLB.com. Follow him on Twitter @ajcassavell. This story was not subject to the approval of Major League Baseball or its clubs.