Fan interference ends Padres' fifth-inning rally
Myers left standing at plate with bases loaded after call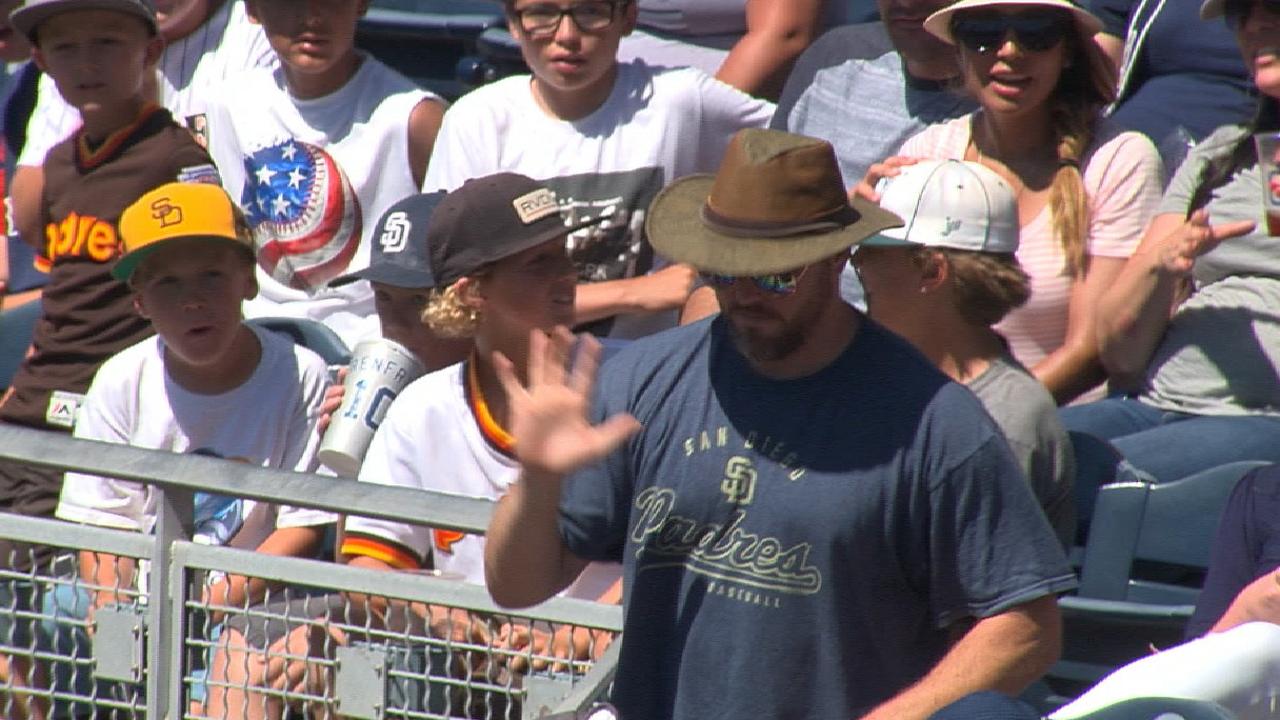 SAN DIEGO -- Wil Myers was robbed of an at-bat and the Padres were robbed of extending their best rally in some time when a fan interfered with a foul ball on Sunday against the D-backs.
But the rally-killing interference wasn't enough to thwart the Padres' offense and left-hander Clayton Richard, as they snapped a five-game losing streak with a 5-1 victory.
The Padres had already scored three runs in the fifth -- one more run than their last two games combined -- and had the bases loaded with two outs when Myers sent a ball toward the right-field corner in foul territory.
D-backs right-fielder Chris Owings pulled up near the wall just as a fan reached over the railing to catch the foul ball. "Owings wasn't even looking at the baseball," Padres manager Andy Green said. "He was trying not to run into the wall."
Myers, who was making just his fourth at-bat on the season with the bases loaded, was ruled out to end the inning.
"The way the rule is written you probably have no chance on the rule being overturned at that point in time," Green said. "I have kind of a problem with it being called on the field the way it was called."
Green still challenged the ruling on the field. But after a review, the replay official was unable to definitively decide whether the fan interfered and the call stood. The Padres left the bases loaded with their No. 3 hitter at the plate.
"With Wil Myers up and the bases loaded, it's a pretty good situation," Green said. "If you're going to burn a challenge you might as well burn one and see if you have a chance right there. I was kind of hoping they'd deem it uncatchable, because he didn't look up. How many guys have you seen catch a baseball with their glove down and their head looking at the wall?"
It turns out the three runs scored before the bizarre play were all Richard needed, as he threw the fourth complete game of his career. Ryan Schimpf hit a solo homer, Hunter Renfroe scored on an error and Richard added a run-scoring single to stake the Padres to the fifth-inning lead.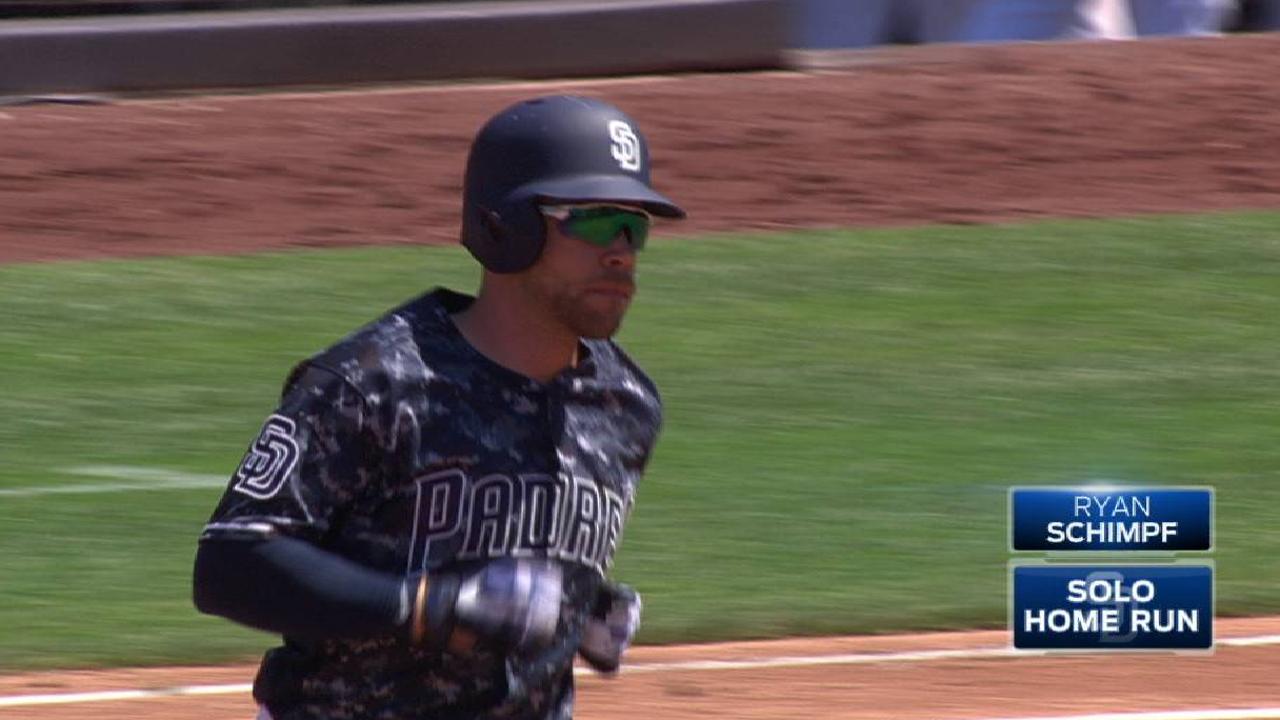 The Padres added two insurance runs in the eighth on an RBI infield single from Renfroe and sacrifice fly from Cory Spangenberg.
Ryan Posner is a contributor for MLB.com based in San Diego. He covered the Padres on Sunday. This story was not subject to the approval of Major League Baseball or its clubs.