Kelly looking for second opinion on elbow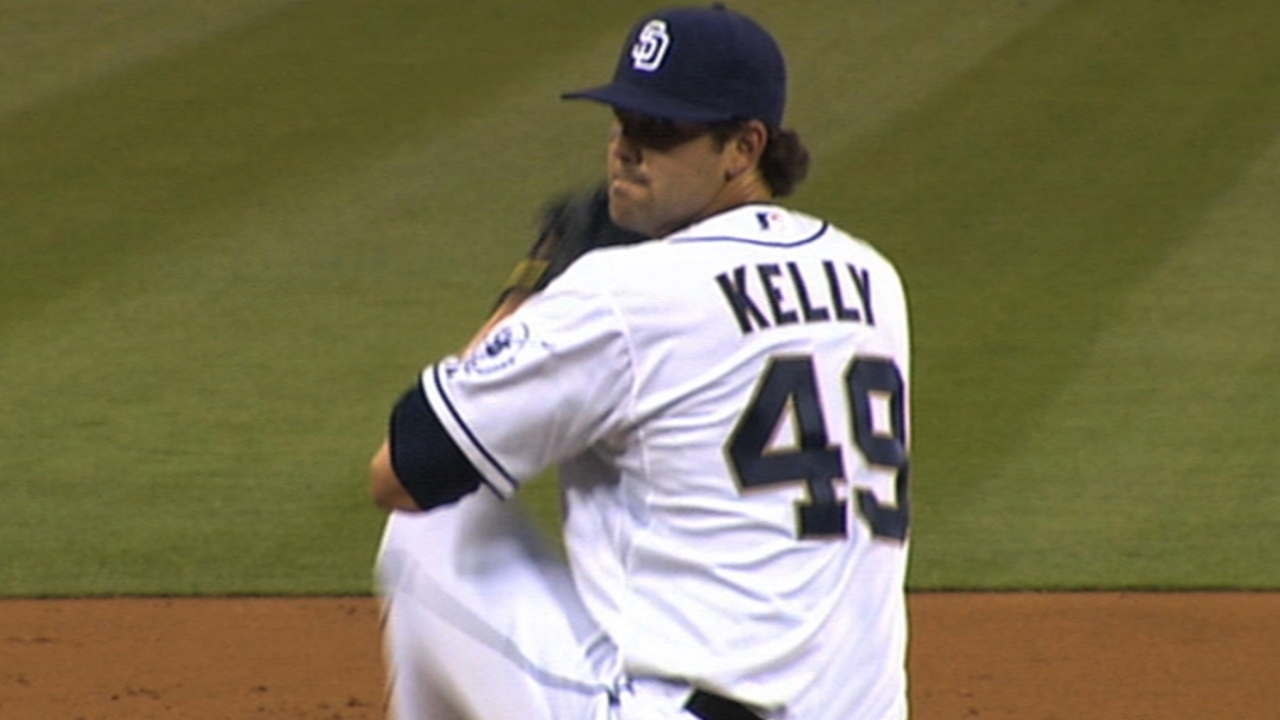 PEORIA, Ariz. -- Pitcher Casey Kelly, two days removed from a discouraging diagnosis on his right elbow, told reporters he will get a second opinion before making a decision on whether to have reconstructive surgery or not.
"I think I've prepared myself for the worst," Kelly said Thursday. "This is uncharted waters for me."
Kelly, regarded by MLB.com as the fourth-best prospect in the organization, felt discomfort in his right elbow in his last appearance on March 7. It's the same elbow he strained last season, causing him to miss three months.
"I definitely felt something, and then the next day it didn't recover as fast," Kelly said. "... We got some tests. It's a tough thing to hear, I just want to be healthy."
He had a 7.71 ERA in three appearances this spring, allowing six runs on 12 hits. In that last appearance on March 7, he tossed two scoreless innings before allowing two runs in his last inning.
Kelly had an MRI and X-Ray on his elbow on Tuesday in San Diego. He was told he has "micro-tears" of the ulnar collateral ligament.
"I think the doctors were concerned with what they saw," Kelly said. "There are micro-tears, but there are a lot of guys pitching with those. But it differs from person to person."
Kelly, who was in big league camp trying to win a job in the starting rotation, has already talked to two of his teammates who had similar surgery last year -- pitchers Cory Luebke and Joe Wieland. He has also consulted with his family on the matter.
"Talking with the doctors, I'm going to get a second opinion on it," Kelly said. "… That's kind of the next step going forward."
A year ago, Kelly started the regular season with Triple-A Tucson, making two starts before eventually being sidelined with an elbow strain. He returned three months later, winning his Major League debut against the Braves at Petco Park. He even got a hit.
"It's not a black and white thing," Kelly said on the decision to have surgery or not. "If nothing happened last year, we would probably try to rehab it. Since we tried to do that last year, we're kind of running out of options before having surgery. I've tried the rehab course, and that hasn't worked."
Kelly was the key piece to the trade the Padres landed in December, 2010 when they sent All-Star first baseman Adrian Gonzalez to Boston for three players. He was 2-3 with a 6.21 ERA in six starts for the Padres last season.
Kelly was set to make a start during the final week of the regular season against the Brewers, though the team opted to shut him down and have him skip what was a scheduled stint in the Arizona Fall League.
Corey Brock is a reporter for MLB.com. Keep track of @FollowThePadres on Twitter. This story was not subject to the approval of Major League Baseball or its clubs.