Headley encouraged with progress of broken thumb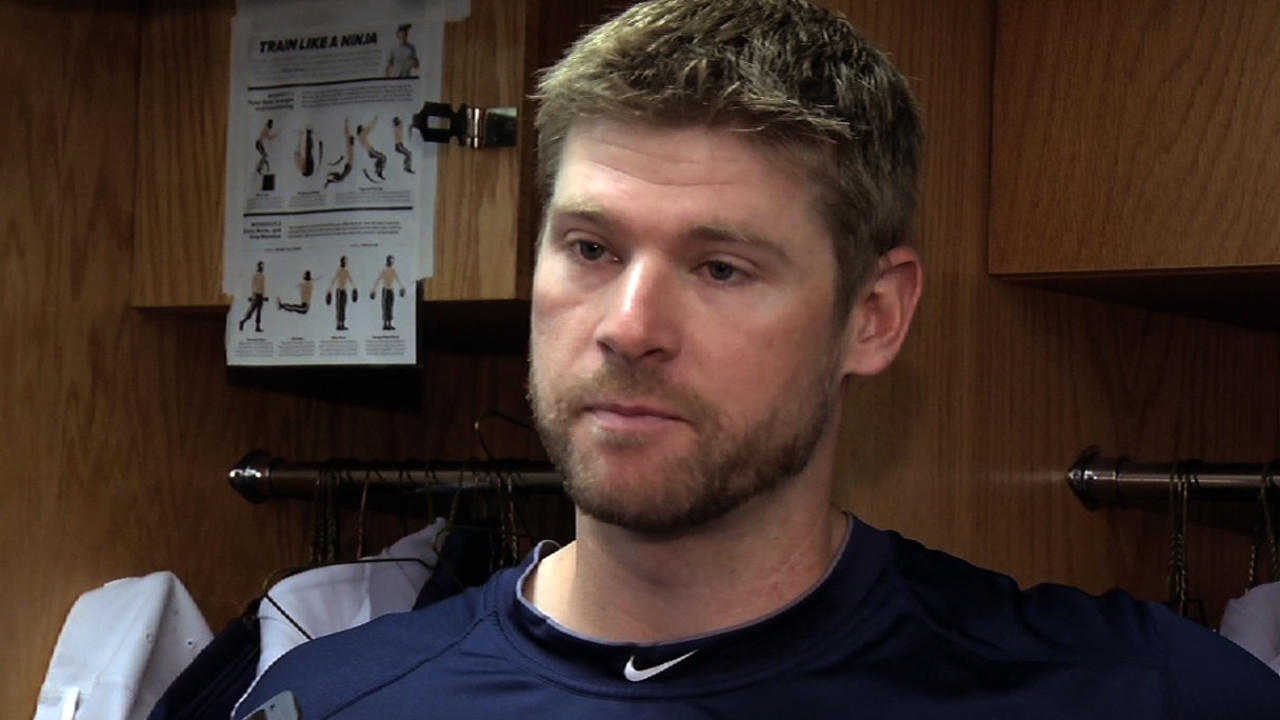 PEORIA, Ariz. -- Exactly a week removed from fracturing his left thumb, Padres third baseman Chase Headley said he was encouraged that the swelling he encountered earlier in the week had all but subsided.
"I don't really have any pain, but then again, I'm not allowed to bend it," Headley said.
Headley sustained the injury sliding into second base in a game against the Angels on March 17. After flying back to San Diego to see a hand specialist, it was determined that he had a fracture toward the tip of the thumb and would be on the shelf between four and six weeks, meaning he'll miss Opening Day on April 1.
On Monday, Headley will likely have an X-ray to determine if the fracture is healing. He's expected to have periodic X-ray tests to check the progress of the thumb.
"Generally speaking, the first week, you're not going to see anything, even if it's started to heal. You probably won't for two or three weeks," he said.
So far, Headley hasn't been able to do much.
"They didn't want me to get my heart rate up because of the swelling, but I played catch yesterday -- well, I didn't play catch, I threw. Someone else caught," Headley said. "But tomorrow, we will start to ramp up the activity level."
Headley said he'll start lifting weights, running and possibly riding an exercise bike to increase his level of cardio. He said there's a chance he could take some one-handed swings in the batting cage.
Corey Brock is a reporter for MLB.com. Keep track of @FollowThePadres on Twitter. This story was not subject to the approval of Major League Baseball or its clubs.