Quentin feels good in return to Cactus action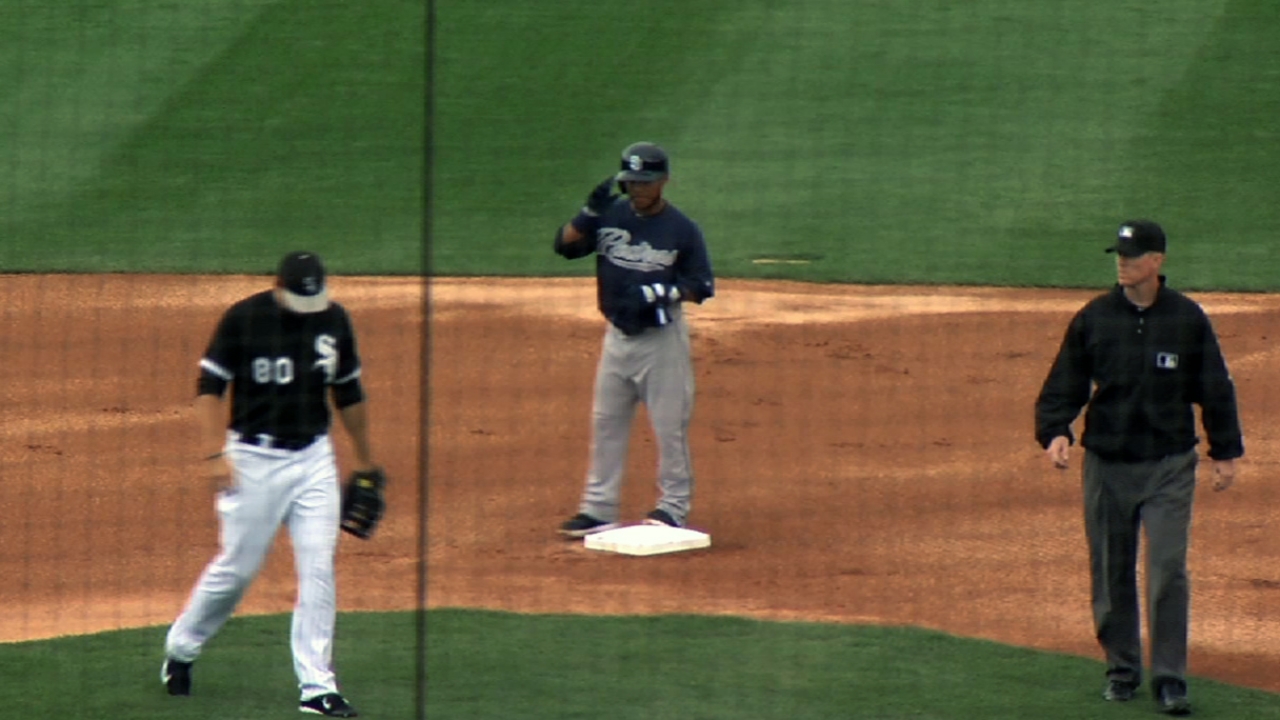 SCOTTSDALE, Ariz. -- Left fielder Carlos Quentin, appearing in his first Cactus League game since March 8, played four innings in the field and said his sore right knee responded well.
"I moved around fine, the pain was minimal and I was able to manage it fine. I think that every day I'm getting stronger. My endurance is getting better," Quentin said.
"I feel more and more like a player who can be counted on every day."
Quentin went 0-for-3 and reached base on an error in the first inning. He hit two deep fly balls and felt good about his swing. So did his manager, Bud Black.
"I thought he swung the bat very well and had some hard contact," Black said. "He was moving around the diamond pretty well, too."
Quentin wasn't tested much in left field, though he gave chase to an extra-base hit that center fielder Will Venable eventually retrieved.
Since March 17, Quentin has played in five Minor League games. He played six innings in left field in a game Saturday, though he wasn't tested much defensively. He did slide into second base trying to break up a double play.
Quentin was in the starting lineup for a Cactus League game March 8 against the White Sox and had two plate appearances -- he was hit by a pitch and lined out to center field. But rain halted play and the game was canceled.
He felt encouraged by playing in a real game Tuesday and is hopeful he can get in another one before the team leaves Arizona after a game Thursday.
"I plan on being out there tomorrow," he said Tuesday. "They [the team] have a clock on me for how long they want me out there."
Corey Brock is a reporter for MLB.com. Keep track of @FollowThePadres on Twitter. This story was not subject to the approval of Major League Baseball or its clubs.