Ransom likely to start at third on Opening Day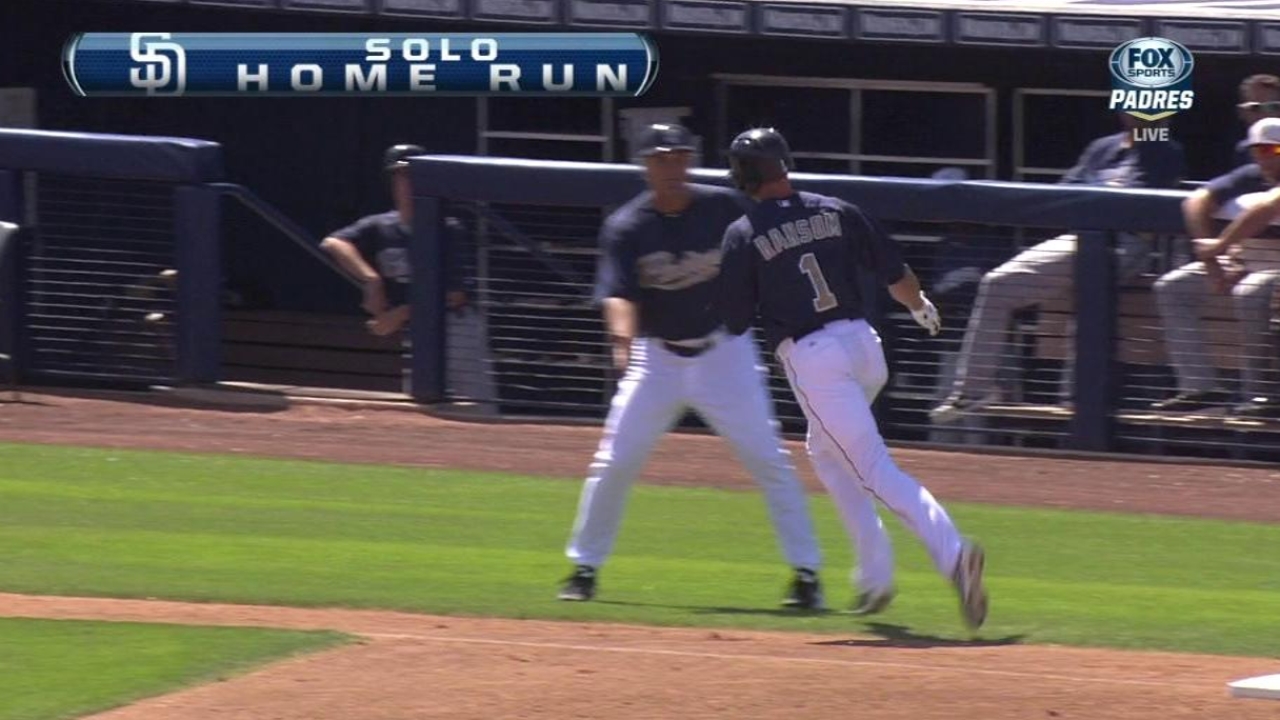 PEORIA, Ariz. -- With Logan Forsythe and Chase Headley slated to begin the season on the disabled list, journeyman infielder Cody Ransom will likely start at third base and bat eighth for the Padres on Opening Day against the Mets, according to manager Bud Black.
Because New York is throwing southpaw Jonathon Niese on Monday, Ransom and Jedd Gyorko fit into the lineup better as right-handed batters than the left-handed Alexi Amarista. Black added that on Wednesday when the Mets send right-hander Matt Harvey to the mound, Amarista will get the nod at second base and Gyorko will shift to third.
If the manager's plan comes to fruition, Monday will mark Ransom's second career Opening Day start. The 37-year-old also played third base for the Yankees in 2009.
"It means a lot, there is something special about it," Ransom said. "It's a little different feeling. It's what you shoot for every year and it's a culmination of all the work paying off. There is usually some pretty cool stuff that goes on so I'll always remember it."
In 40 at-bats this spring entering Thursday, Ransom has hit .250 with four home runs.
"It'll be a highlight of my career," Ransom said. "I'm looking forward to it."
Tyler Emerick is an associate reporter for MLB.com. This story was not subject to the approval of Major League Baseball or its clubs.