Gyorko has cheering section in MLB debut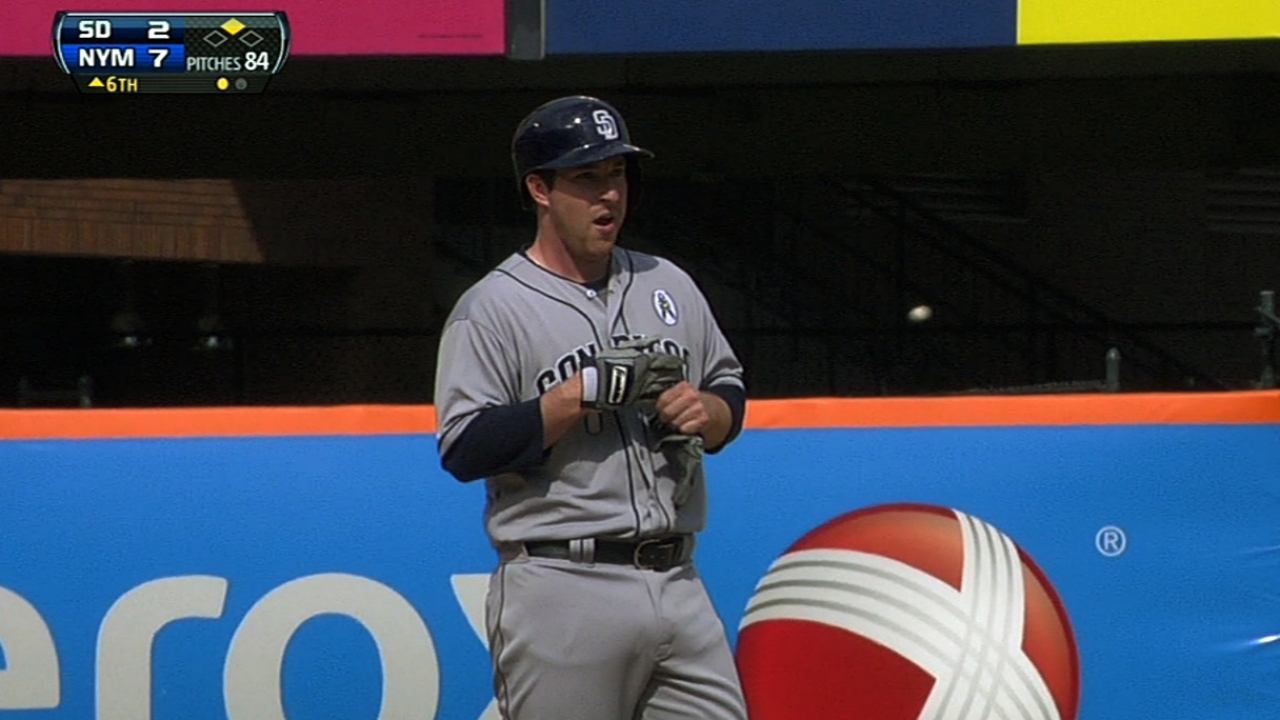 NEW YORK -- There figured to be more than just a sliver of Padres fans watching the season-opener at Citi Field on Monday.
The loudest figured to be friends and family of rookie second baseman Jedd Gyorko, who slotted fifth in his big league debut.
"I think it's over 30 right now," Gyorko estimated before the game, noting most were from his home state of West Virginia. "There's going to be a few of them here."
The anxious moments, Gyorko said, will probably be reserved for his family.
"Obviously, I'm excited for this but I've never been a real nervous person," Gyorko said. "... But I'm sure the butterflies will pop up at some point."
While manager Bud Black didn't officially inform Gyorko that he made the 25-man roster until late last week, it's been assumed that Gyorko would make the team since the day he arrived in Arizona for the start of Spring Training in February.
Gyorko had more at-bats (74) than any other player during spring play. He hit .257 with four home runs and 12 RBIs while seeing a lot of time at second base. A third baseman by trade, Gyorko started to play second base last season in the Minor Leagues.
"Getting the reps at second base was huge for me," Gyorko said. "I think there were some questions if I could play over there. And it was good to get familiar with the pitchers I'll be facing during the season."
Gyorko became the 28th rookie in club history to start on Opening Day. Since 1995, only six rookies have started for the team on Opening Day -- Ramon Vasquez (2002), Xavier Nady ('03), Khalil Green ('04), Josh Barfield ('06) and Kevin Kouzmanoff ('07).
Corey Brock is a reporter for MLB.com. Keep track of @FollowThePadres on Twitter. This story was not subject to the approval of Major League Baseball or its clubs.