Cashner grateful, satisfied with accelerated rehab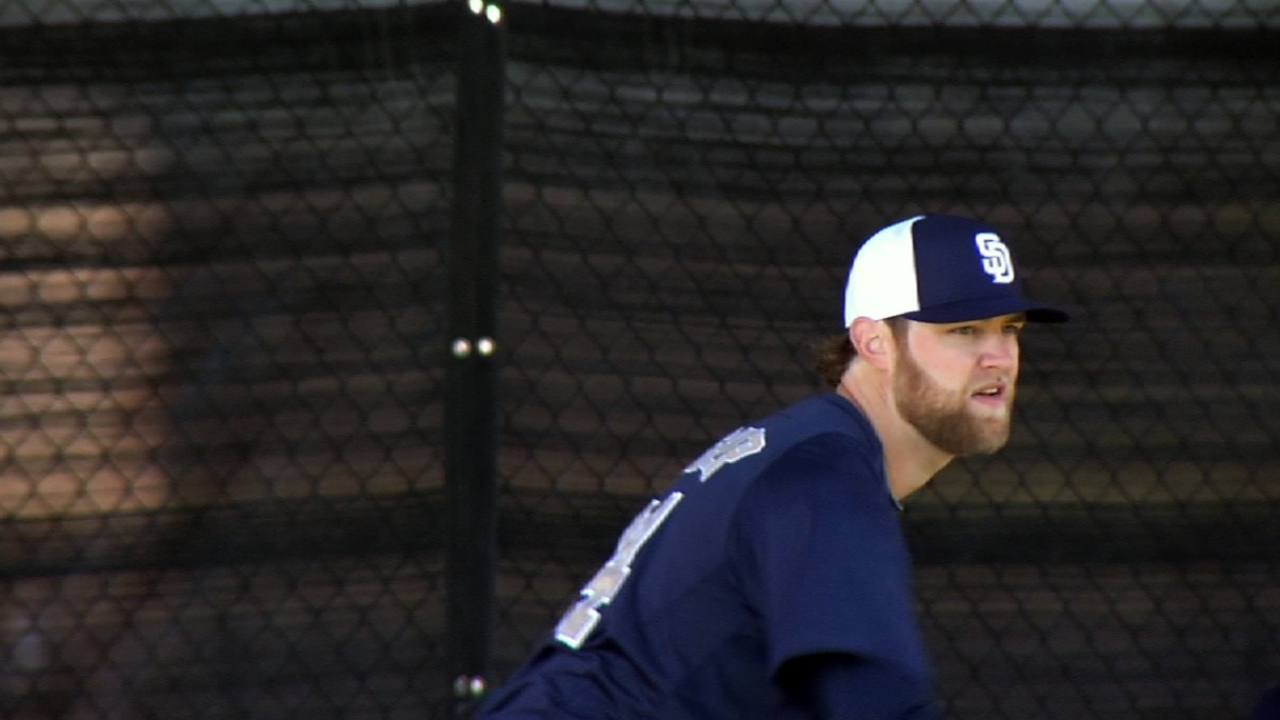 NEW YORK -- In December, Padres pitcher Andrew Cashner had surgery to repair a lacerated tendon in his right thumb, the results of a hunting accident when a friend accidentally cut him while the two were dressing meat.
The initial prognosis was that Cashner would not only miss Opening Day, but would need three months before he could start pitching again.
"Initially, they thought he'd be pitching in May," said Padres manager Bud Black.
Cashner was never satisfied with that projection, which is why he pushed himself during rehabilitation and then again in Spring Training. He ended up making the 25-man Opening Day roster.
"I definitely pushed it on the rehab; I was going five days a week and was doing my best to get back. I was working with a thumb therapist every day, doing my part to get back on the field," Cashner said.
On Wednesday, the hard-throwing right-hander made his 2013 debut, tossing 2 2/3 scoreless innings in relief of Clayton Richard in an 8-4 loss to the Mets at Citi Field.
Sitting in front his locker in the visiting clubhouse, Cashner sounded somewhat grateful and fulfilled that he was able to accelerate his return, as he surprised just about everyone in the organization other than himself.
"I think a lot of [making up ground] was before I got to Arizona. Obviously, it doesn't look good on my part what happened. It's unfortunate," Cashner said. "I wanted to show everyone I would be ready."
Cashner was in the running for the No. 5 spot in the starting rotation, though the team wasn't able to get him fully stretched out to throw five or more innings. Also, Tyson Ross, who won the fifth spot, was so good in camp that it made the decision to add Cashner to the bullpen that much easier.
"I think it was going to be real close with the rotation. I always thought I had a good chance of making the bullpen," Cashner said.
The Padres still envision Cashner as a starting pitcher, and that opportunity will likely come during the season, even if the team has to do what it did in 2012 and send him to the Minor Leagues to build his pitch count and endurance.
"I don't know. That's been the plan that's been told to me, but anything can happen during the season," Cashner said. "I'm just looking forward to the opportunity to pitch."
Corey Brock is a reporter for MLB.com. Keep track of @FollowThePadres on Twitter. This story was not subject to the approval of Major League Baseball or its clubs.