Padres eager to see Petco Park's new dimensions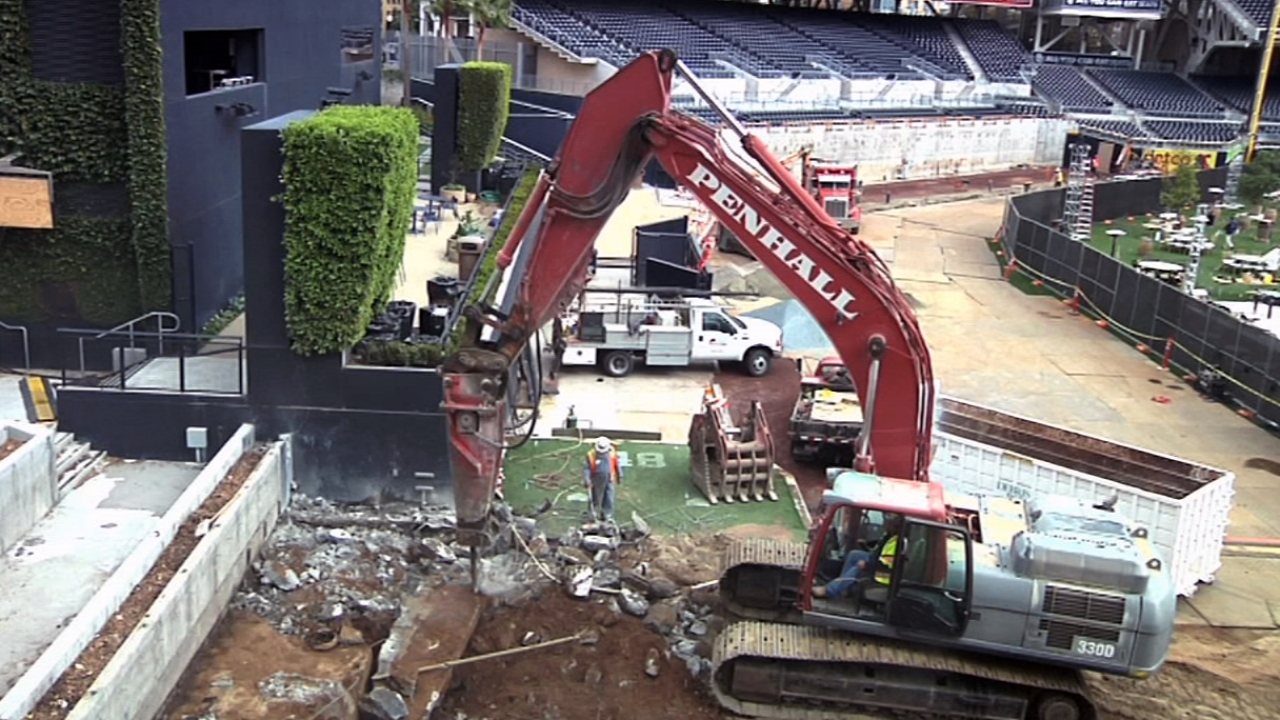 DENVER -- The Padres return to Petco Park for their home opener on Tuesday against the Dodgers, and players will get their first look at the modified dimensions of the ballpark.
Here's what they -- and a sold-out crowd -- will see:
• The outfield wall that runs from the right-field porch to right-center has been moved in 11 feet. The wall has been lowered to match the height of the sub-eight-foot wall in left and center field.
• In right-center field, the wall has been moved from 402 feet to 391 feet. The wall in left-center has been moved in from 402 feet to 390 feet.
• The visiting bullpen has been moved from the right-field line in foul territory to center field behind the existing home bullpen area.
So how will it all play?
"I don't know. I have no idea what it's going to be like," said Padres first baseman Yonder Alonso, a left-handed hitter who could benefit from shorter dimensions in right field. "I think it's going to be good. It's going to be somewhat neutral, which is good.
"I think you're going to see guys get rewarded more when they hit a shot than before. Maybe it will give more leeway to the hitters. Maybe a day where you went 0-for-4 last year becomes a day where you go 2-for-4 this year."
All in all, team officials say it's a move toward neutrality, not to it.
And, of course, these changes won't affect the marine layer that has a habit of cutting down on fly balls, especially early in the season and late in games.
"It's seems like it's more the weather than the actual fences," said Padres reliever Brad Brach. "I don't know if 10 or so feet will make that big a difference, but hopefully we can hit a few more home runs. But I don't think it's going to have as big an affect as people think it will be."
The Padres, who moved into their downtown ballpark in 2004, have ranked last in the Major Leagues in runs scored at home four times since 2004 (2006 to 2009) and 29th on two occasions (2005, 2011). Their best finish, oddly enough, occurred this past season, when they ranked 24th.
Corey Brock is a reporter for MLB.com. Keep track of @FollowThePadres on Twitter. This story was not subject to the approval of Major League Baseball or its clubs.