Around the horn: Alonso shows infield range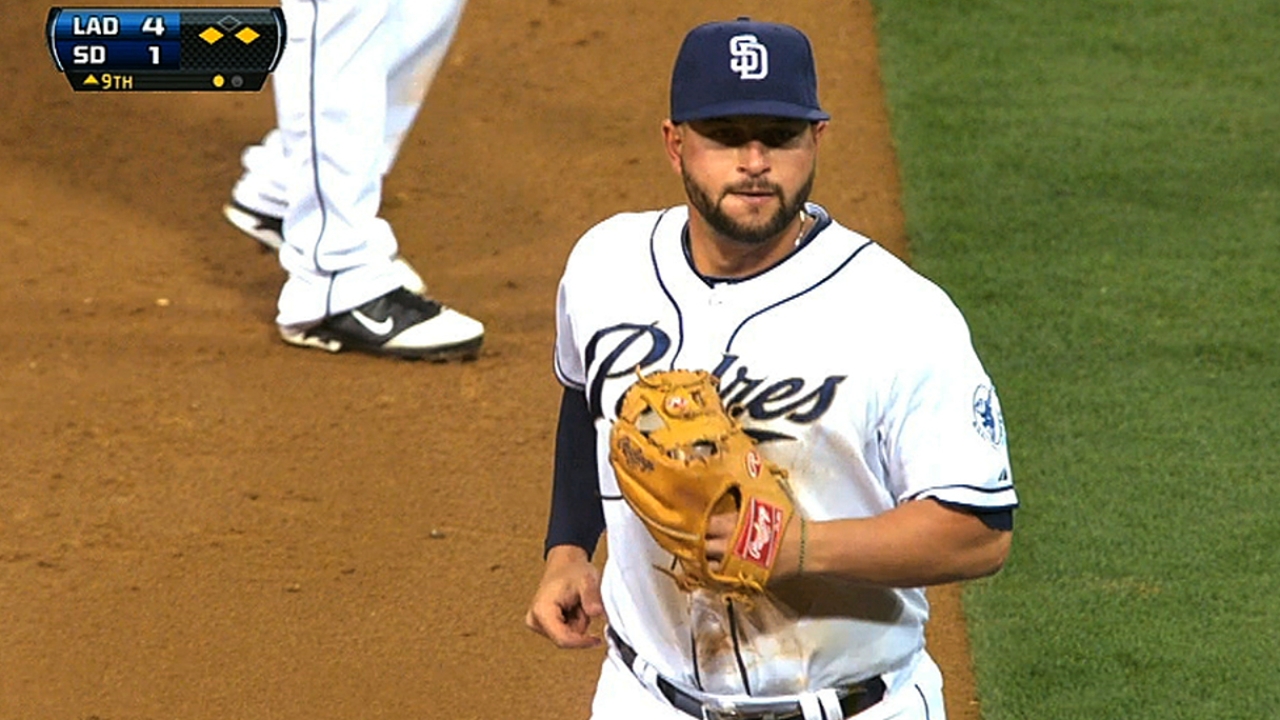 SAN DIEGO -- It was a wild ninth inning Wednesday for Padres first baseman Yonder Alonso, as he was constantly on the move, bouncing around the infield while the team was on defense.
After Padres manager Bud Black emptied his bench -- with the exception of reserve catcher John Baker, who would hit in the bottom of the inning -- he asked Alonso to play second base to start the inning as Mark Kotsay occupied first base.
Alonso later moved to third base in the inning and then back to second base. He didn't have a ball hit at him, though Adrian Gonzalez singled to right field, just out of the reach of a diving Alonso.
Alonso became the first player in club history to play those three positions -- first, second and third base -- in a game. He's also one of 20 players in Major League history to do so. The last was Ben Zobrist of the Rays on Sept. 23, 2010, against the Yankees.
Alonso didn't see what the big deal was.
"Buddy gave me a warning that it might happen," Alonso said. " ... It wasn't so far out of the ordinary. It's not like I was playing center field."
But it was still unusual for Alonso, who had played one game at third base before Wednesday and that was in 2011, when he was with the Reds.
"Actually, Yonder said that he had played second base before," Black said. "He said, 'I have just got to move over 25 feet [from first base].'"
The Padres were shorthanded after Carlos Quentin was essentially unavailable due to a sore right wrist. Black also used Cody Ransom in the bottom of the fifth inning to pinch-hit for starting pitcher Eric Stults.
Jesus Guzman struck out for pitcher Anthony Bass in the seventh inning. Kotsay was used in the eighth inning, flying out for Alexi Amarista. That left Baker, who hit in the bottom of the ninth.
Corey Brock is a reporter for MLB.com. Keep track of @FollowThePadres on Twitter. This story was not subject to the approval of Major League Baseball or its clubs.