Compact swing brings Hundley desired results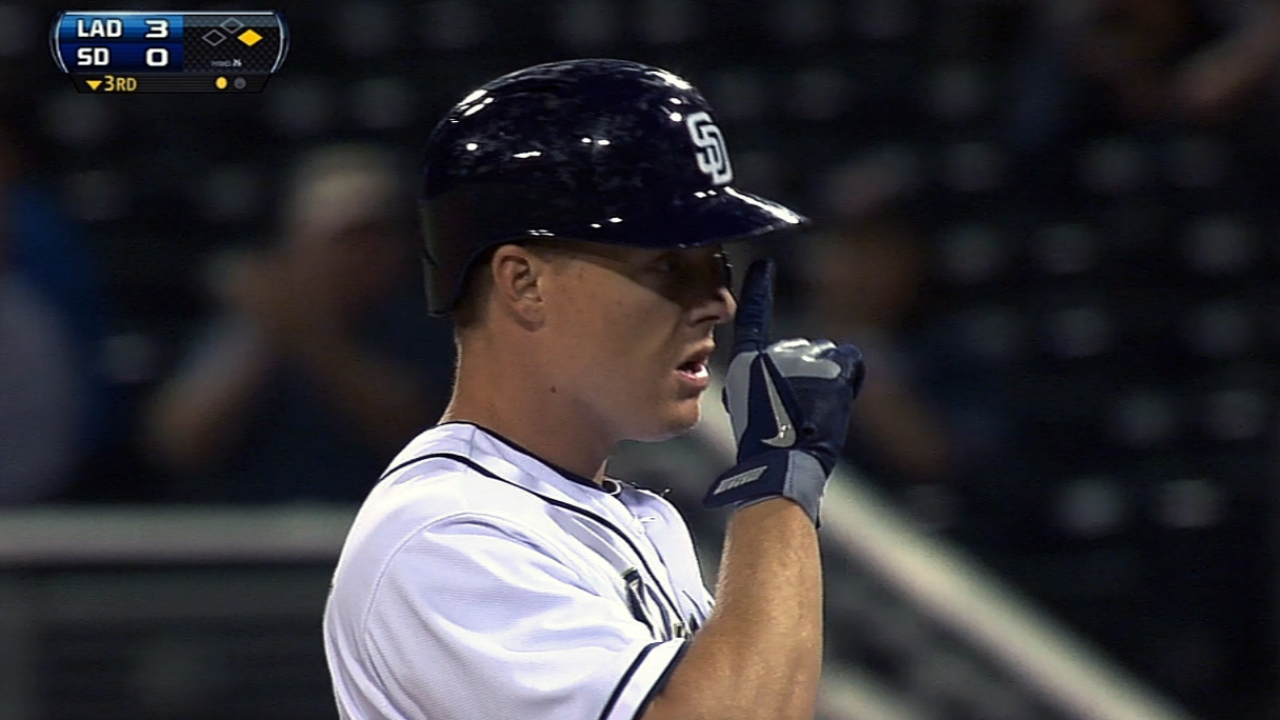 SAN DIEGO -- Being short to the ball has helped Padres catcher Nick Hundley to some big results in the last two games, the results of getting back to the swing he worked diligently on during the offseason in his sessions with hitting coach Phil Plantier.
"Being short has been huge for me," Hundley said of having a more compact swing. "I think that I was getting myself in trouble when my hands get too far away from my body."
Hundley tied his career high with four hits in Wednesday's 4-3 loss to the Dodgers. The previous day, Hundley launched his first home run of the season.
The sample size is small, but after getting two hits in his first 15 at-bats of the season, he has five hits over his last seven at-bats.
"I'm continually learning, and the more you play, the more you know yourself," he said. "And the better you know yourself, the more you can avoid those long downturns."
Hundley hit .358 in Spring Training and was pleased that he was able to carry the lessons that he took from his offseason sessions with Plantier to Arizona. He admits that it's easy to get away from that at times, though he's better about making adjustments on the go.
"It's definitely something you feel," Hundley said.
Corey Brock is a reporter for MLB.com. Keep track of @FollowThePadres on Twitter. This story was not subject to the approval of Major League Baseball or its clubs.