Headley doubles in first rehab start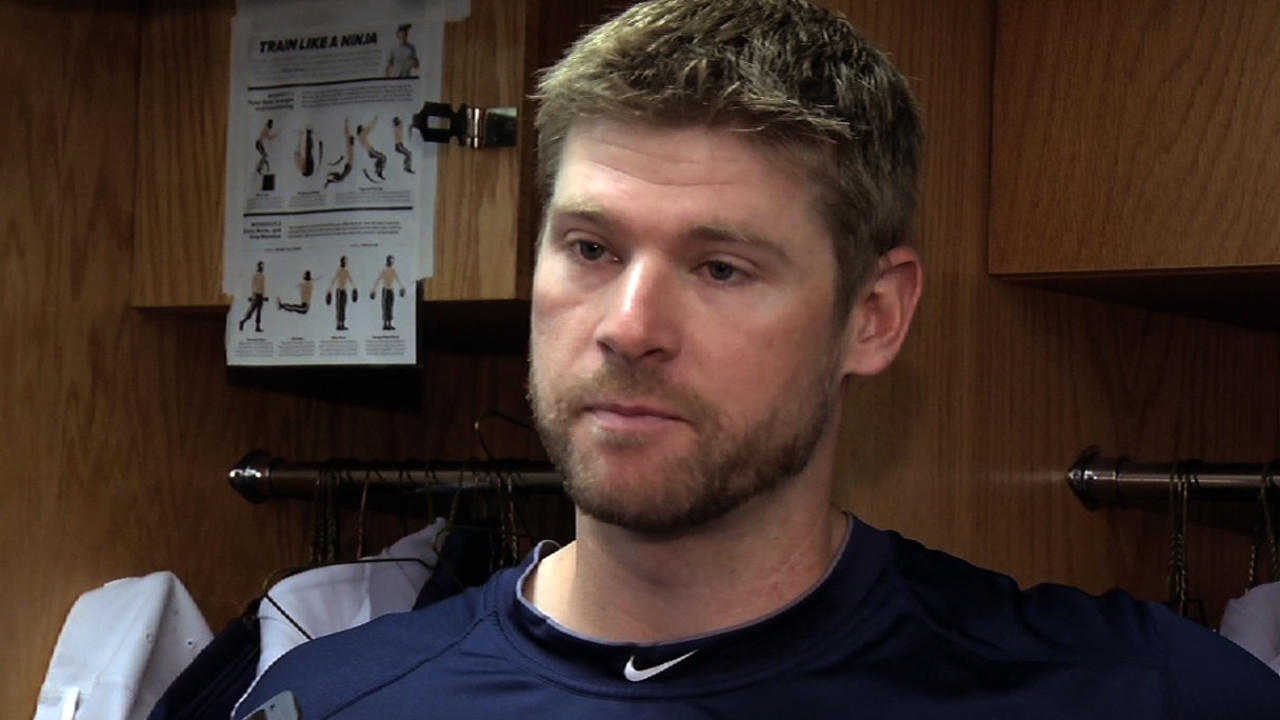 SAN DIEGO -- Chase Headley's season debut isn't far away.
The Padres' star third baseman made a Minor League rehab start at Class A Lake Elsinore on Friday evening, going 1-for-3 with a double as the designated hitter.
Headley will return to San Diego on Saturday, where he will be honored in a pregame ceremony and receive his Silver Slugger Award and his Gold Glove Award for last season's efforts. A Headley bobblehead will also be given out to the first 25,000 fans for Saturday's game.
Headley has been out since March 17, when he fractured the tip of his left thumb in a Spring Training game. The injury did not require surgery and the bone has been healing on pace.
Headley took live batting practice and did defensive work at Petco Park on Wednesday and Thursday, which prompted the Padres to send him out on a rehab assignment.
"Chase was making good, gradual strides every day, especially over the past week," Padres manager Bud Black said. "He kept passing tests in the batting cage and with his field work, that led us to believe he was ready and able to make a rehab start. We were encouraged by what we've seen, and that he's full ready for this opportunity.
"Chase feels good about it. The medical staff is encouraged by how his thumb is healing. He's doing well, and this is a real positive step for Chase and this ballclub."
Exactly when Headley will return to the Padres' lineup hasn't been determined. There's a possibility that Headley could return during a three-game series against the Dodgers starting Monday, but it will likely be later in the week.
"That's cutting it really close, but I won't say absolutely that he won't play," Black said. "It's a matter of Chase getting some at-bats and getting his timing and rhythm back. Some guys need several games, others need very few. I think Chase will need a handful of games to get his legs under him. Before too long, he'll be ready to go."
The Padres desperately need Headley back in the lineup. They have scuffled without him and are off to a slow start. He was the team's driving offensive force last season, recording MVP-type numbers with a .286 average, 31 home runs and 115 RBIs.
Scott Bair is a contributor to MLB.com. This story was not subject to the approval of Major League Baseball or its clubs.