Ruling on Quentin's appeal could come Sunday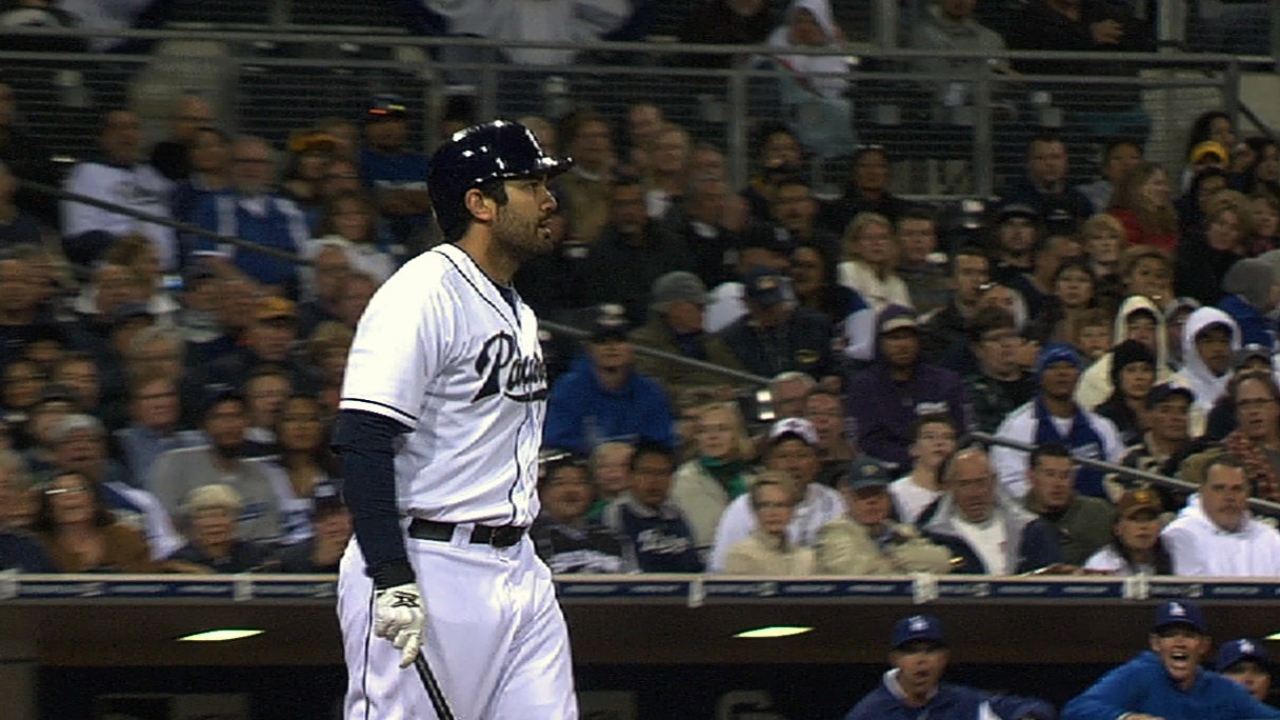 SAN DIEGO -- The Padres expect a ruling on Carlos Quentin's appealed eight-game suspension on Sunday.
Manager Bud Black said the league will soon issue a ruling on the issue, which emanated from Quentin's role in Thursday's bench-clearing brawl with the Los Angeles Dodgers. Quentin charged pitcher Zack Greinke, whose collarbone was broken in the fracas.
Quentin appealed the suspension, which would take effect immediately following MLB's final ruling. The Padres play a three-game series with the Dodgers in Los Angeles starting Monday.
Quentin chose not to comment on the punishment, which was handed down during Friday's loss to the Rockies, citing the ongoing appeal process.
Quentin was not in Saturday's starting lineup, both in deference to a left-handed-heavy lineup against right-handed Rockies starter Jhoulys Chacin and a stressful period since the brawl. Quentin went 0-for-4 with two strikeouts on Friday.
"Carlos has a lot going on right now," Padres manager Bud Black said. "His at-bats weren't great yesterday."
In the eighth inning of Saturday's 9-5 loss, Quentin came on to pinch-hit with two runners on base and one out, but he fouled out to the catcher on the first pitch.
Scott Bair is a contributor to MLB.com. This story was not subject to the approval of Major League Baseball or its clubs.