Cabrera discusses coming close to cycle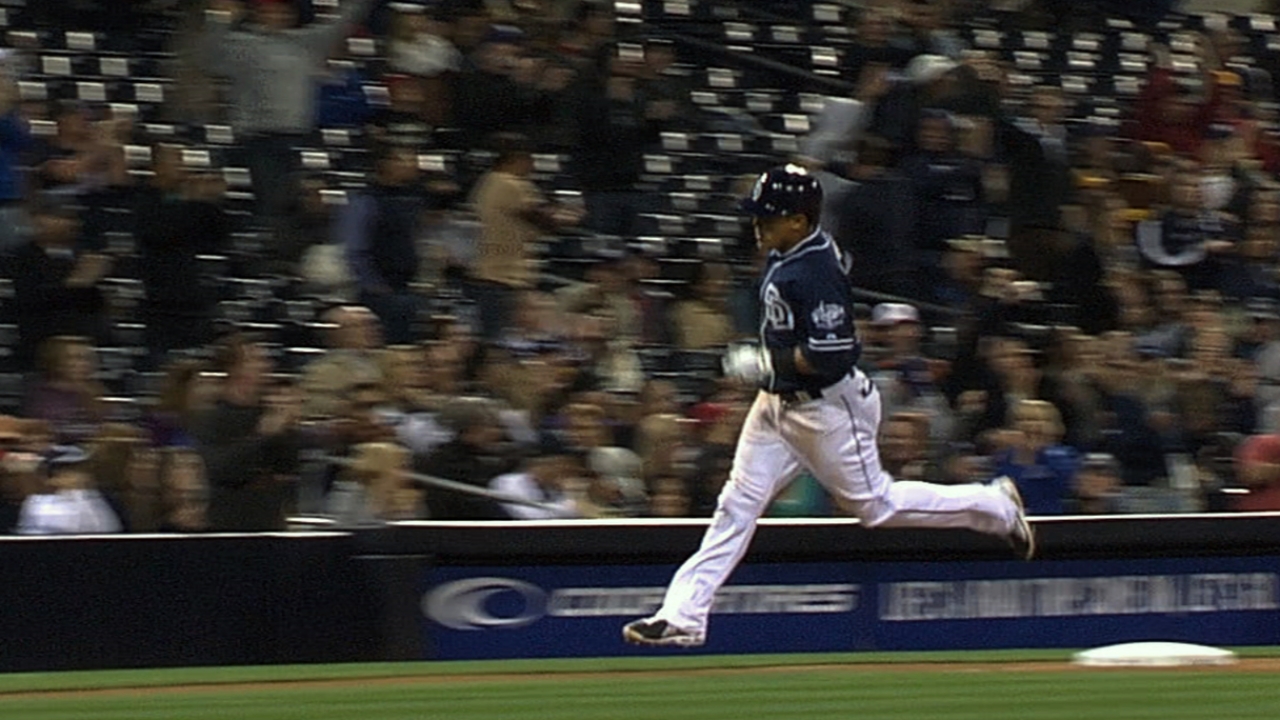 SAN DIEGO -- Everth Cabrera understood the situation when he took his final at-bat of Saturday's 9-5 loss to Colorado. The Padres shortstop was a double away from the first cycle in franchise history and was willing stretch a clear single to get it.
But when a hard ground ball made a beeline for Rockies center fielder Dexter Fowler, Cabrera stopped at first and lamented an opportunity missed.
"I'm always trying to hit a double, and I certainly was in that instance," Cabrera said. "I know the history here and what a cycle would mean to the fans. If there was any chance to take two there, I would have done it. But the ball went right to the center fielder. Given the situation in the game, I had to take the base hit and stay put."
While a milestone wasn't met, Cabrera is happy to be hitting so well in this early season. Entering Sunday's game, he is hitting .302 with a .375 on-base percentage primarily as the team's leadoff hitter.
"The only goal is to put a good swing on the ball, and right now I'm doing that," Cabrera said. "I feel really good at the plate. I have since the start of Spring Training, which is encouraging. The goal is to stay consistent and, most importantly, to start winning ball games."
Cabrera went 0-for-3 with a strikeout and a walk on Sunday. It was just his fourth hitless game of the season.
Scott Bair is a contributor to MLB.com. This story was not subject to the approval of Major League Baseball or its clubs.