Padres call up Blanks, send Weber to Triple-A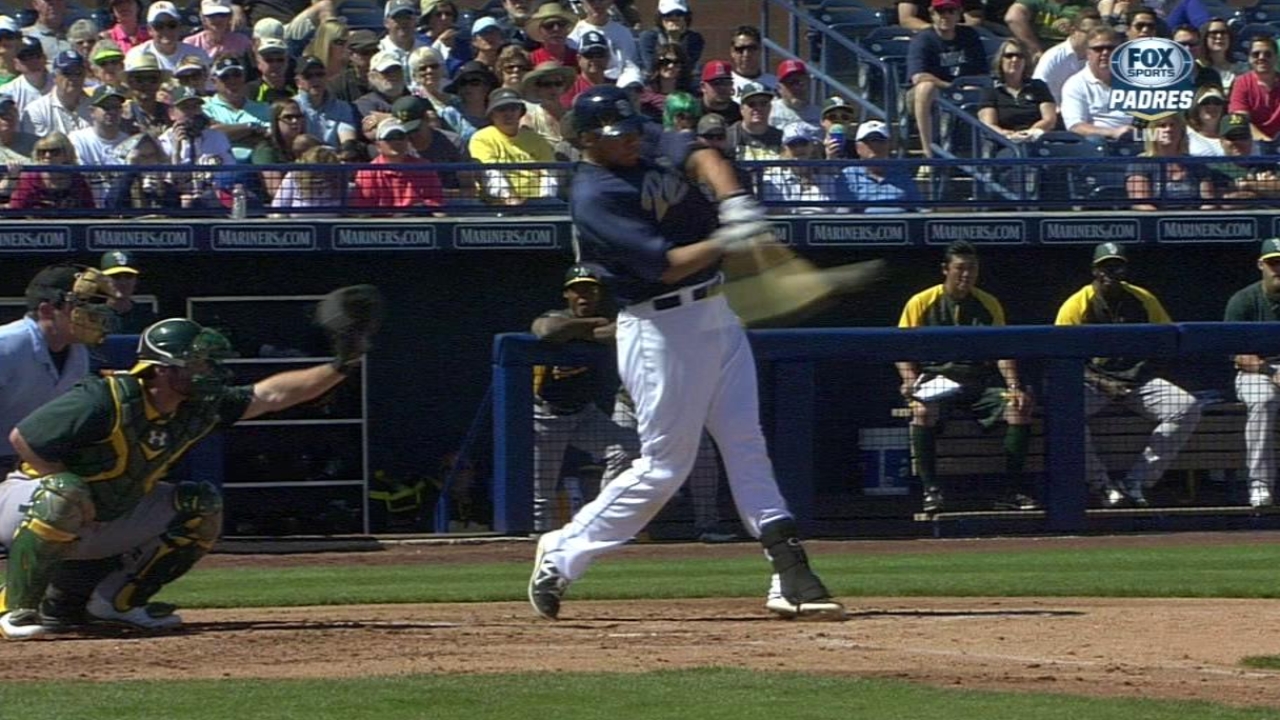 SAN DIEGO -- Thad Weber saw Kyle Blanks' No. 88 jersey in the Padres locker room on Sunday and assumed the worst. The relief pitcher, called up just days before, was headed back to Triple-A Tucson.
Blanks was officially promoted from Tucson late Saturday night and was on the bench for Sunday's game against the Rockies.
The switch was made to realign the roster with 12 pitchers and make up for the loss of outfield Carlos Quentin.
Another position player became crucial when Quentin dropped his appeal of an eight-game suspension for his role in a benches-clearing brawl with the Dodgers on Thursday. The suspension, which officially began Sunday, drops the roster limit to 24.
It also created a need for Blanks, who plays first base and the outfield. Blanks isn't thinking of himself as Quentin's replacement.
"I can't look at it like that," Blanks said. "I have to stay here, play my game and hopefully produce some good results."
Blanks has been swinging well. He hit .354 with 14 RBIs in Spring Training and was 8-for-27 (.296) with Tucson this season.
"I feel comfortable at the plate," Blanks said. "Regardless of how long I'm up here or where I'm playing, I want to keep producing with the bat. I'm fully healthy, which is the most important thing. Those things are the keys that will keep me going strong."
Weber was brought up to spell a bullpen taxed by a series of short outings by the starting rotation. He did so Saturday, throwing 3 2/3 innings -- he gave up two runs and walked three -- after starter Edinson Volquez couldn't get through the fourth inning.
"I've been in this situation before, and I thought I was going to be up here to help save some arms," Weber said. "It is what it is. I'm glad I was able to pitch and eat some innings. I could've shown better, but I'm still in a good place. I hope I can come back up and help the club in the near future."
Scott Bair is a contributor to MLB.com. This story was not subject to the approval of Major League Baseball or its clubs.