Positive attitude serving Blanks well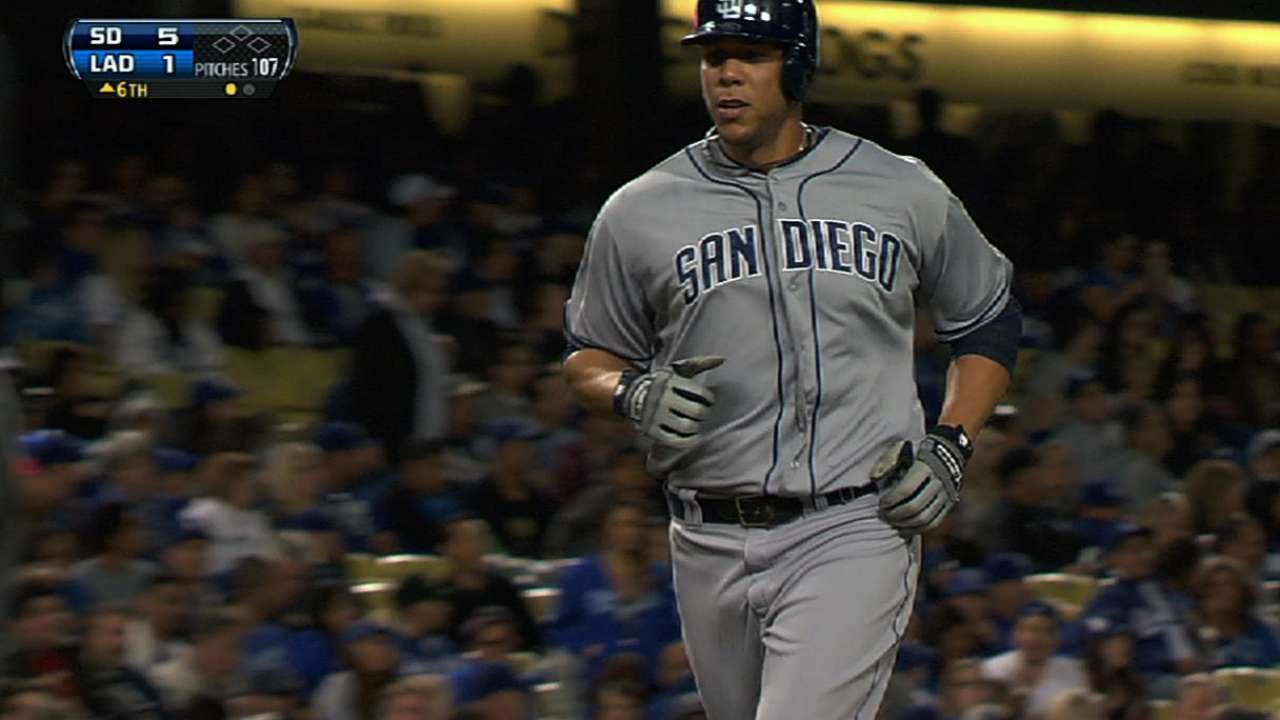 SAN FRANCISCO -- Kyle Blanks is in a good place. Not just in terms of the starting lineup, though he was hitting sixth Sunday against the Giants, his sixth consecutive start in the outfield.
Blanks is in a good place mentally, he said.
No longer is he dwelling on a particular at-bat, replaying it over and over in his head. He's done with that part of the game.
"Against [Dodgers pitcher Chad Billingsley] I struck out on a curveball and went back and said I made a good swing on it. I was able to move on from it," Blanks said.
The origins for Blanks' new outlook go back as far as the offseason when he worked with Alonzo Powell, the Padres' assistant hitting coach. He was then able to carry that over to Spring Training -- always trying to take positives from a particular swing or situation.
"It's not that I haven't been able to sleep at night because of it before, but you look at the things you did well and you build on your strengths instead of focusing on your weaknesses," Blanks said.
Blanks hit .354 with nine extra-base hits in 65 at-bats in Spring Training but started the season with the Padres' Triple-A affiliate in Tucson because the team had plenty of outfield options. He then hit .296 in 27 at-bats before he was promoted April 14 when Carlos Quentin started his eight-game suspension.
Blanks entered Sunday hitting .278 in his first 18 at-bats with the Padres. He's enjoying every bit of his time in the Major Leagues and, particularly, his new outlook.
"There's too much failure in this game to focus on it," he said. "It took me nine years to get there but it's given me a great outlook on the game and life."
Blanks left Sunday's game in the sixth inning after making a running catch of a Joaquin Arias fly ball and running headlong into the left-field wall. He received four stitches on his left eyelid but was otherwise fine.
Corey Brock is a reporter for MLB.com. Keep track of @FollowThePadres on Twitter. This story was not subject to the approval of Major League Baseball or its clubs.