Bass is a workhorse in Padres' bullpen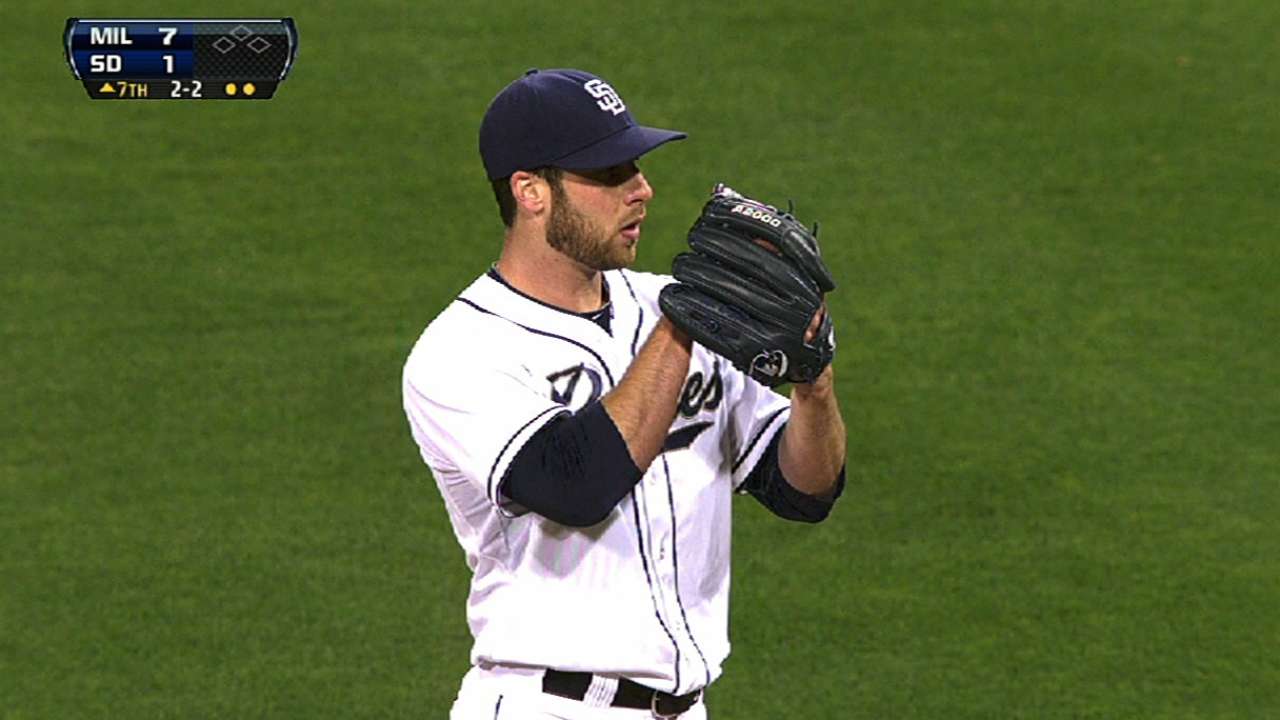 CHICAGO -- All seasons are different, and Anthony Bass' role on the pitching staff has rarely remained consistent, but there's no question the Padres right-hander has never seen an April like this one.
Bass has appeared in one-third of the Padres' 24 games this season, logging 18 innings in that span. Entering Monday night's series opener against the Cubs, he was leading the Majors in innings pitched for a reliever. And regardless of what regimen he's used to, Bass knows it's been a full workload.
"Obviously I've thrown a lot," Bass said. "But I kinda like that. I've started and relieved. Most of my time in the Minors, I've started. It's nothing new to me to kind of do something like that. But I think the team watches over how much I've thrown. Especially having two long guys in the bullpen now definitely helps, so my workload doesn't get to be too much."
Bass, in his third season with the Padres, has never gone a full year as solely a starter or reliever. He didn't pitch in the Majors in April during his debut season (2011). He did throw 27 1/3 innings in March and April last year, but four of those games were starts. Of his 27 appearances in 2011, 24 were out of the 'pen. Of his 24 appearances last year, nine were in relief.
This year, he has allowed six earned runs in 18 innings (3.00 ERA) entering Monday's series opener against the Cubs, and is averaging six strikeouts per nine innings. He's surrendered just one home run.
"They're not here to overuse me by any means, but definitely if a game's out of hand or they need me for multiple innings, I'm ready," Bass said. "Just taking things slow in Spring Training I think really helped me at the start of this season, staying healthy and continuing throughout the season."
& This story was not subject to the approval of Major League Baseball or its clubs.