Cashner returns to Wrigley Field in a new role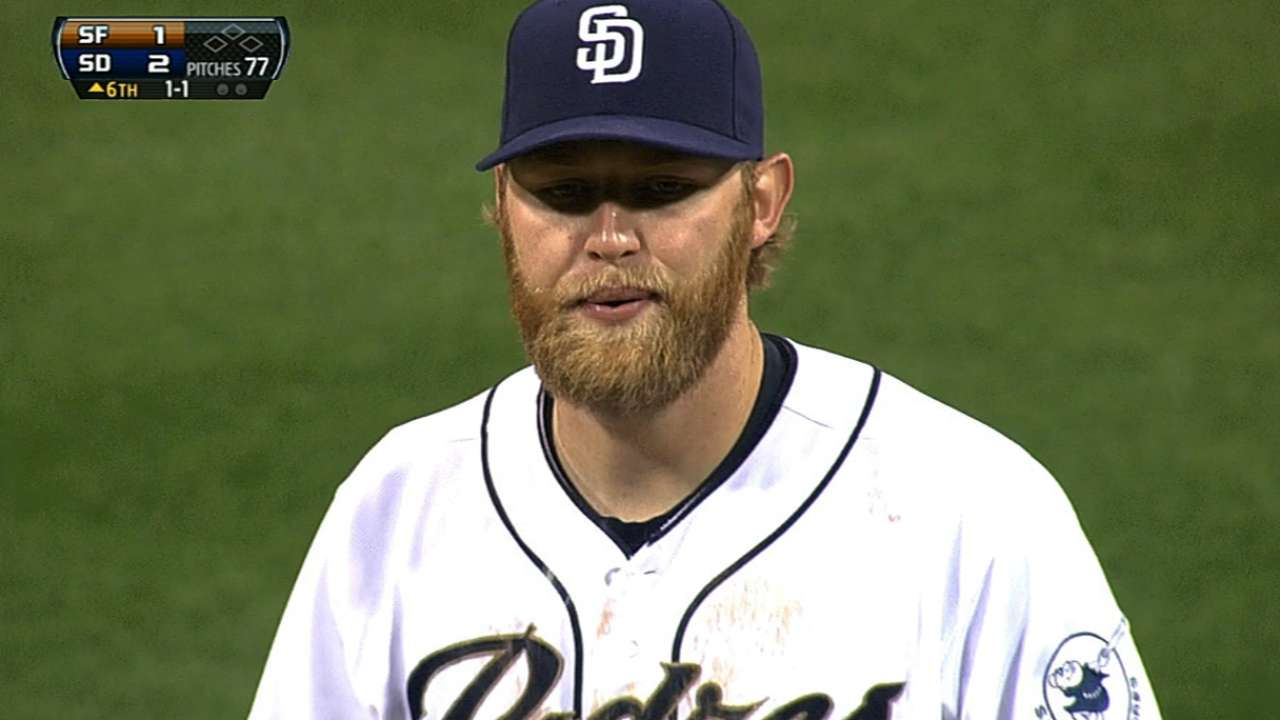 CHICAGO -- Each time Padres pitcher Andrew Cashner comes to Wrigley Field, it seems he's in a different role.
The right-hander was drafted by the Cubs in the first round (19th overall) of the 2008 First-Year Player Draft before he was traded to San Diego in a Jan. 6, 2012, deal for first baseman Anthony Rizzo.
He made his return to Wrigley on May 29, 2012, pitching an inning of relief in a 5-3 loss. He also pitched the following game, and combined to allow four hits and two earned runs in two full innings of that series. Now he's back and in the Padres' rotation. And though his role has changed, Wrigley Field has not.
"It's a cool place to play," Cashner said. "A lot of history here. Babe Ruth walked through here, and all the All-Stars. You kinda sit down and take all that in when you get here. It's in a neighborhood. It's a unique ballpark. Obviously, here and [Fenway Park] are probably the two ballparks to be in, as old as they are and the history they have."
Perhaps Cashner can take the cramped visitors' clubhouse and the narrow tunnels and turn them into an advantage in preparation for his Wednesday start. He has done it before, just not in a San Diego uniform.
"My first start with the Padres [at Wrigley], but it's just another game," Cashner said. "You don't treat it any different. You don't get too up or too down. You try to just stay the same every start you make."
& This story was not subject to the approval of Major League Baseball or its clubs.