Hundley pleased with April's results at plate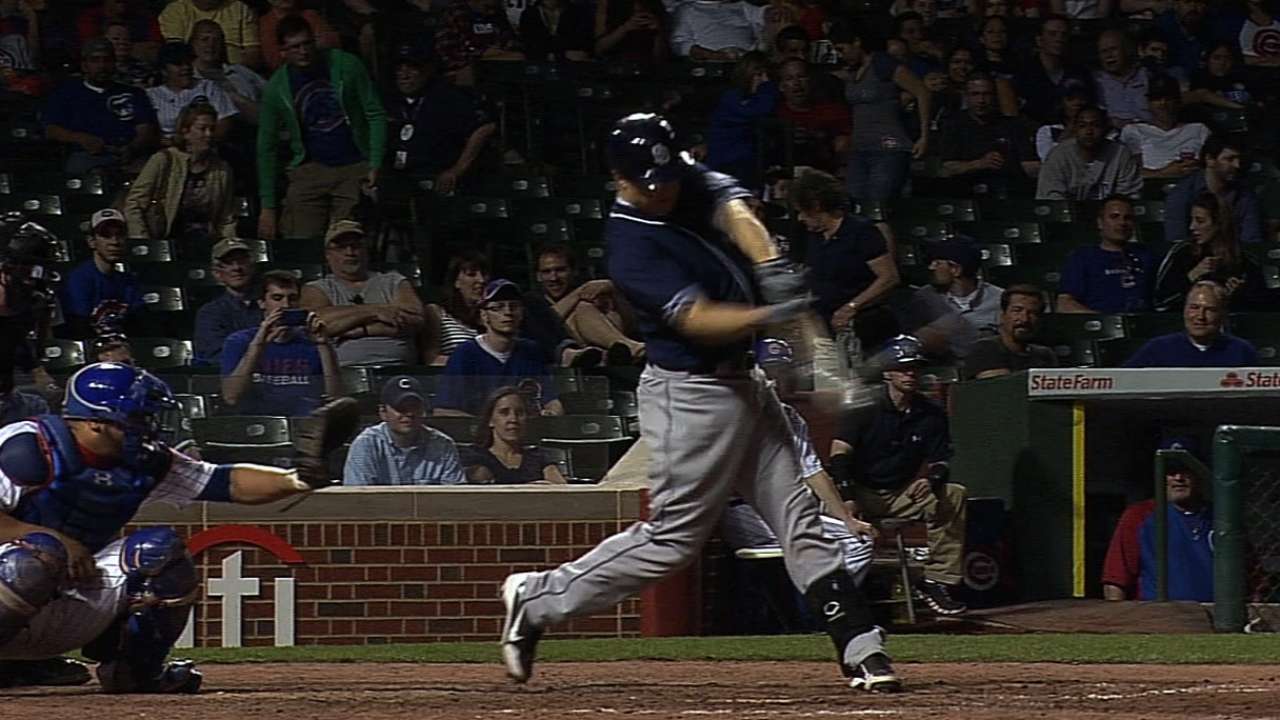 CHICAGO -- Given the way his 2012 season started -- and remained throughout -- it wasn't hard for Nick Hundley to find improvement this April. But he did so, by leaps and bounds.
Out of Wednesday's starting lineup, the catcher was able to put a bow on a banner month. Hundley's batting .329 overall, with a .901 OPS. Hundley, who played through a torn meniscus in his right knee last season, hit .167 with a .464 on-base plus slugging percentage. He's already matched his home run total from last season (three) and eclipsed his doubles mark (eight this year, after seven last season).
"Obviously I had to go to work and get my swing back," Hundley said. "I think I've gotten to the point with [hitting coaches Phil Plantier and Alonzo Powell] and we've really simplified a lot of things. It's been a good first month."
Hundley put a cap on his April on Tuesday night with a 446-foot blast that nearly traveled out of Wrigley Field. According to ESPN's Hit Tracker, it was the third-farthest homer of the week.
Hundley is hitting .370 with no men on base, .500 with a man on first, but with runners in scoring position, he's just 2-for-19.
Last season, Hundley hit .217 through 20 games in March and April, then hit .123 in 20 May games. He played 15 more in June (hitting .157) before just three the rest of the year. He was optioned to Triple-A, where he continued to struggle and was eventually placed on the disabled list with a strained hamstring. The meniscus injury ended his forgettable season.
"For him, it's huge for the self confidence now that he is back," manager Bud Black said. "Last year was tough. He struggled. There's some reasons for the struggle. A lot of it was physical, but still, you don't like seeing certain numbers next to your name. And that's hard on a player, because players have pride and they see themselves performing at a certain level, and when that doesn't happen, it gets you."
& This story was not subject to the approval of Major League Baseball or its clubs.