Erlin was amped up while making big league debut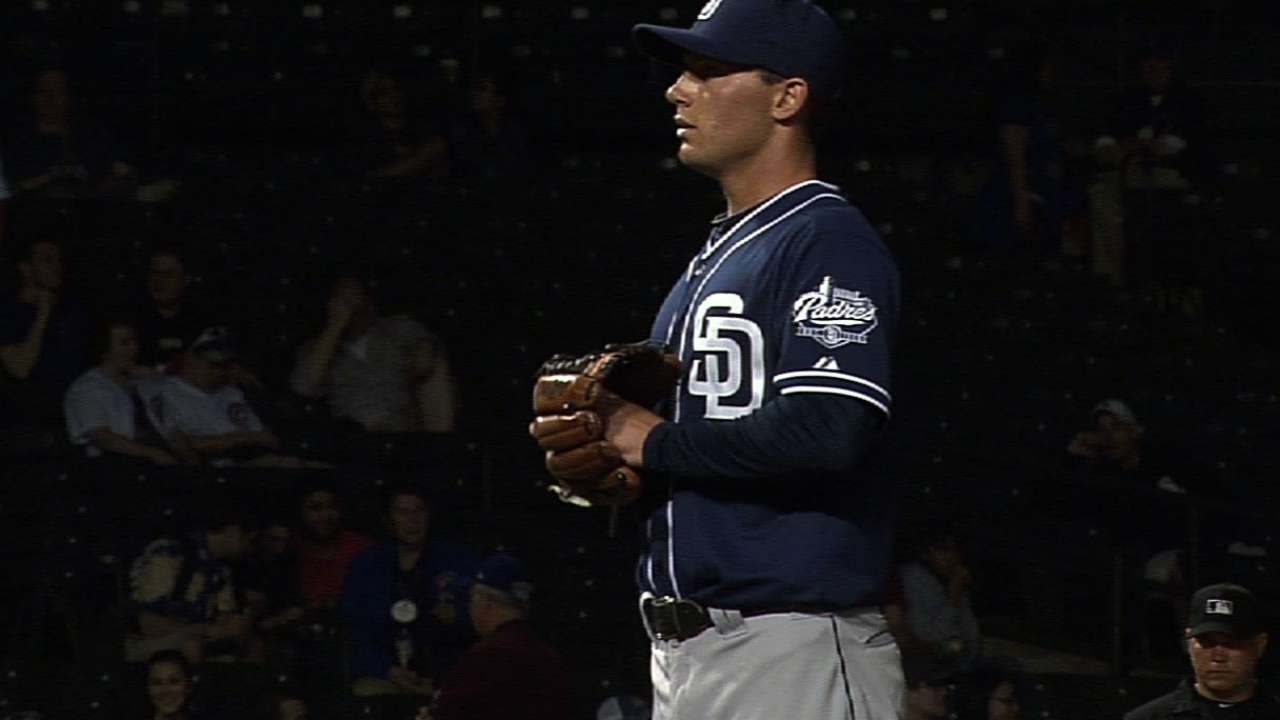 CHICAGO -- Robbie Erlin's Major League debut was a long time coming, and that may have made it all that much sweeter.
After being called up on April 24, the left-hander finally made his way into a ballgame on Tuesday night, when he pitched the ninth inning of San Diego's 13-7 win against the Cubs.
"It felt good," said Erlin, who is the club's No. 7 prospect. "It was good to get the first one out of the way. I was a little amped up, but I felt fine. I felt like I had a pretty good feel for my pitches. Maybe the offspeed release points might have been a little off, but that's all right."
Erlin gave up two earned runs on three hits, including a solo home run to Cody Ransom.
The former third-round Draft pick spent the 2012 season between Rookie ball and Double-A San Antonio, combining to go 3-3 with a 2.82 ERA in 14 starts. All three of his appearances with Triple-A Tucson this year had been starts. He was 2-0 with a 4.72 ERA in 13 1/3 innings before being called up.
"It was good to see Robbie. He's been here a while," manager Bud Black said, "but Robbie's going to pitch in the big leagues and he's going to have a nice career. I'm sure that Robbie was excited to be out there, especially in this type of ballpark. Wrigley Field, it's a great place to make your Major League debut. He looked poised, he looked calm."
& This story was not subject to the approval of Major League Baseball or its clubs.