Gyorko's first homer shows signs of things to come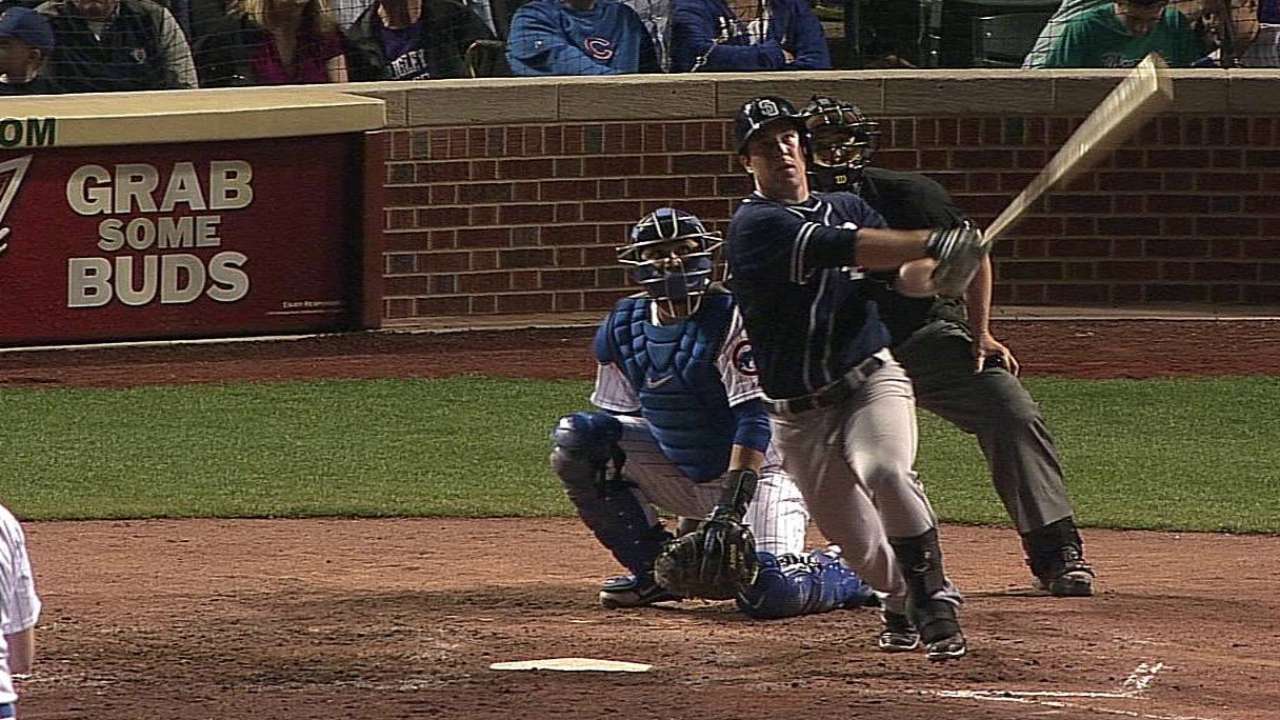 CHICAGO -- Jedd Gyorko hit 62 home runs in three seasons in the Minor Leagues. Entering Thursday's series finale at Wrigley Field, he's hit one in the big leagues. But that learning curve is shortening.
"I've been swinging the bat a lot better as of late," Gyorko said. "I had a feeling it might be coming soon, just from the way my at-bats have been going, so it's good to get that first one out of the way."
His first Major League homer came Wednesday night against Cubs starter Scott Feldman in the eighth inning of a 6-2 loss. He hit a two-seam fastball out to left-center field.
"The biggest learning curve happens immediately, and the quicker you understand there's a difference, you'll be better off for it," manager Bud Black said. "The biggest leap is that initial month, that initial first half, that initial first year. And I think Jedd has the baseball awareness, the aptitude to understand that this is a different game."
Gyorko hit 30 homers and drove in 100 runs last season between Double-A San Antonio and Triple-A Tucson. He was productive in Spring Training this year -- hitting .257 with four homers and 12 RBIs -- forcing the Padres to promote him to the big leagues. He's hit .250 with seven doubles, a home run and nine RBIs through 26 games.
"We're not easing him in," Black said. "He's playing every day and he's playing like every inning. But he's up for it. He likes to play. He's a player."
& This story was not subject to the approval of Major League Baseball or its clubs.