Headley, Fowler clear air after contract talks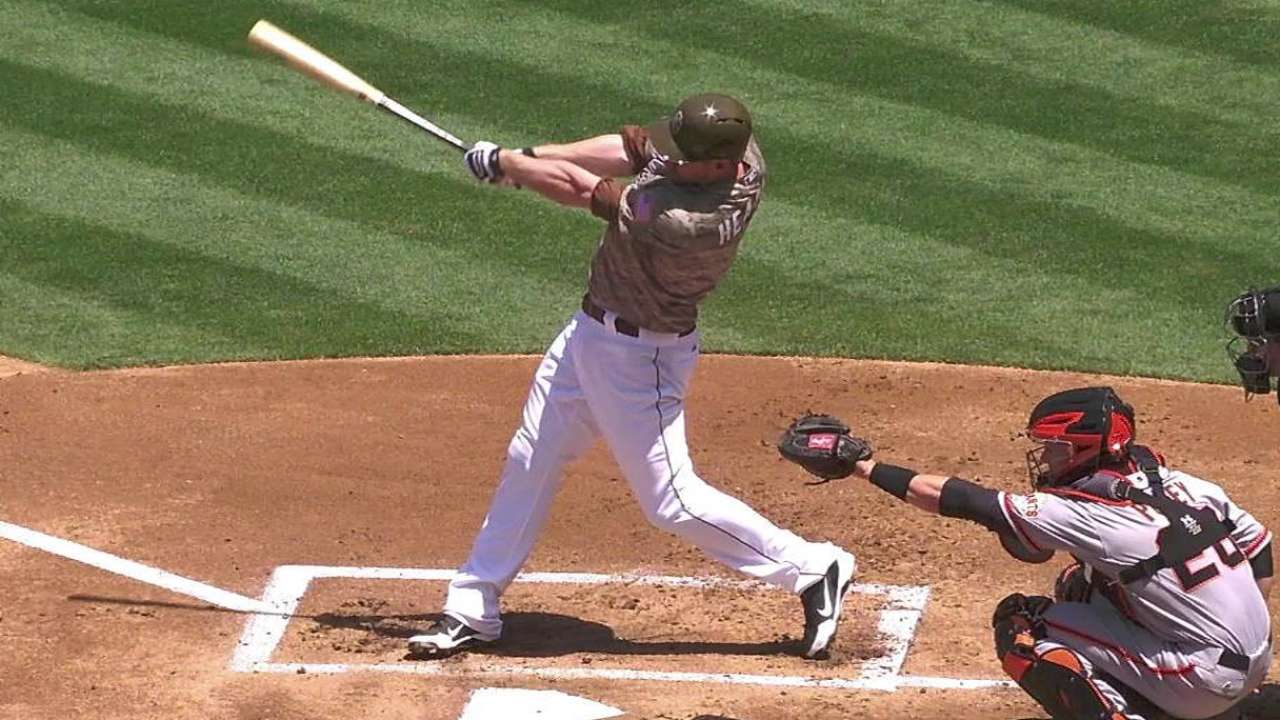 SAN DIEGO -- Third baseman Chase Headley told reporters Friday that he had a meeting with the team's executive chairman, Ron Fowler, in the afternoon to discuss the events of the last three days.
On Wednesday, Fowler said the team intended to make Headley a contract offer this season that would make him the highest-paid player in franchise history. On Thursday, Headley told MLB.com that his stance had not changed in that he would not negotiate a deal during the season.
Hours before the Padres faced the D-backs at Petco Park, Headley and Fowler talked.
"We had a good conversation," Headley said, standing in front of his locker. "He [Fowler] wanted me to know that he wasn't negotiating through the media. I appreciated that. I explained my position to him. We're good. There's no tension between us."
Headley, coming off a season in which he led the National League in RBIs (115) while winning the Silver Slugger and Gold Glove Awards, will not be a free agent until after the 2014 season.
"As of this point, nothing has changed," Headley said. "I'm trying to pour water on the fire. This is why I didn't want this to be in-season. I need to be completely focused. We're done with it for now."
Headley is making $8.575 million this year and is the second-highest-paid player on the team behind left fielder Carlos Quentin ($9.5 million).
Earlier this week, Fowler said he gave general manager Josh Byrnes the go-ahead to start negotiations with Headley on a longterm deal that, Fowler indicated, would make Headley the "highest-paid player in club history."
"We want him here; it's a priority to keep him here," Fowler said.
Headley, who missed the first 14 games of the season after fracturing the tip of his left thumb in Spring Training, went into Friday's game hitting .278 with three home runs and seven RBIs in 14 games. He's hitting .429 in his last five games.
Corey Brock is a reporter for MLB.com. Keep track of @FollowThePadres on Twitter. This story was not subject to the approval of Major League Baseball or its clubs.