Padres' defense has drastically improved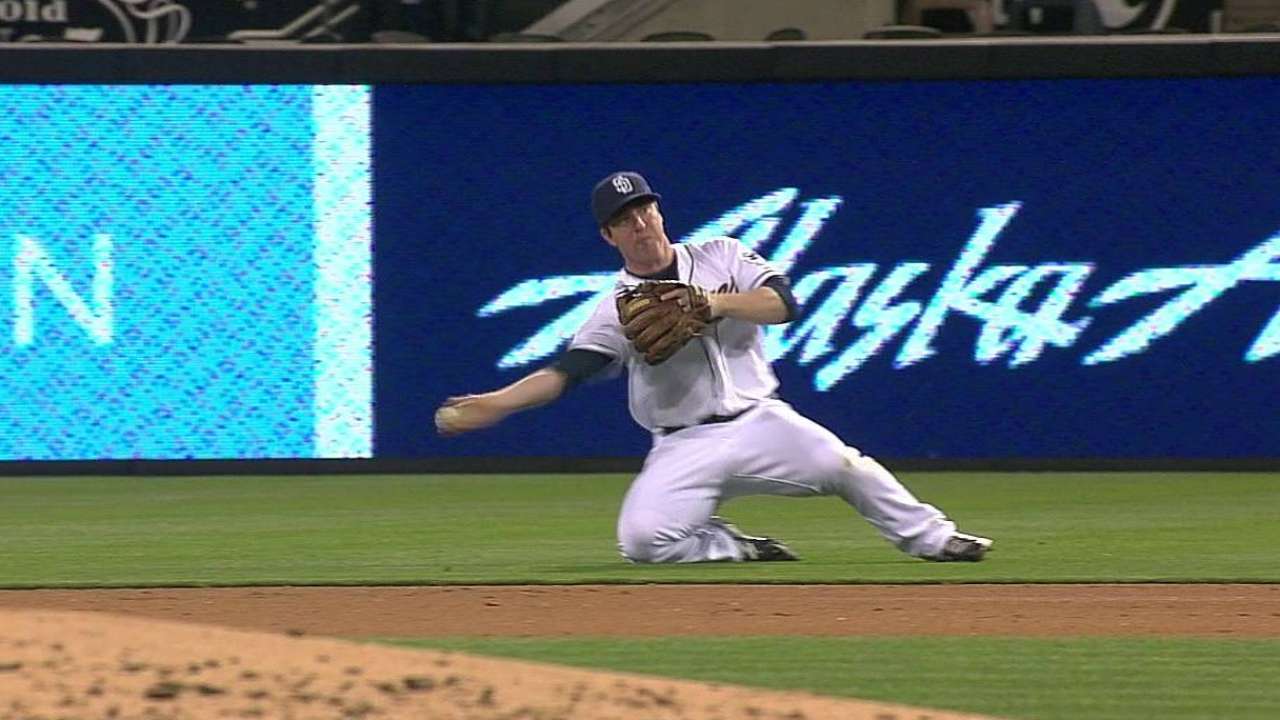 SAN DIEGO -- In 2012, the Padres committed 29 errors in the first 29 games. This season, the Padres have cut that number by more than half.
They made 12 miscues in the same span, a vast improvement that has kept the Padres from hurting themselves.
Defense hasn't been spectacular, but it has been solid. That's what manager Bud Black truly cares about.
"The focus since the spring has been on playing sound, fundamental baseball," Black said. "This year, our defense has improved at all positions. We're doing the routine things right. We're not looking for great plays. We're looking for steadiness. We're looking for outs that should be recorded, and we're getting that."
The Padres have received quality defensive play from shortstop Everth Cabrera and second baseman Jedd Gyorko, both of whom weren't with the team during 2012's early defensive struggles. But, even the players who were around last year are making smarter decisions in the field.
"Errors generally come from people trying to make too great a play in situations of risk," Black said. "I believe we've avoided those issues because of what happened in April and May of last year."
Black's pregame comments might have jinxed his Padres, because they made two errors out of routine plays in Saturday's 8-1 loss to Arizona. Pitcher Clayton Richard allowed a run to score on an errant throw to first in the second inning, and Cabrera pulled first baseman Yonder Alonso off the bag with a poor throw in the sixth.
Scott Bair is a contributor to MLB.com. This story was not subject to the approval of Major League Baseball or its clubs.