Brach sees simple solution to struggles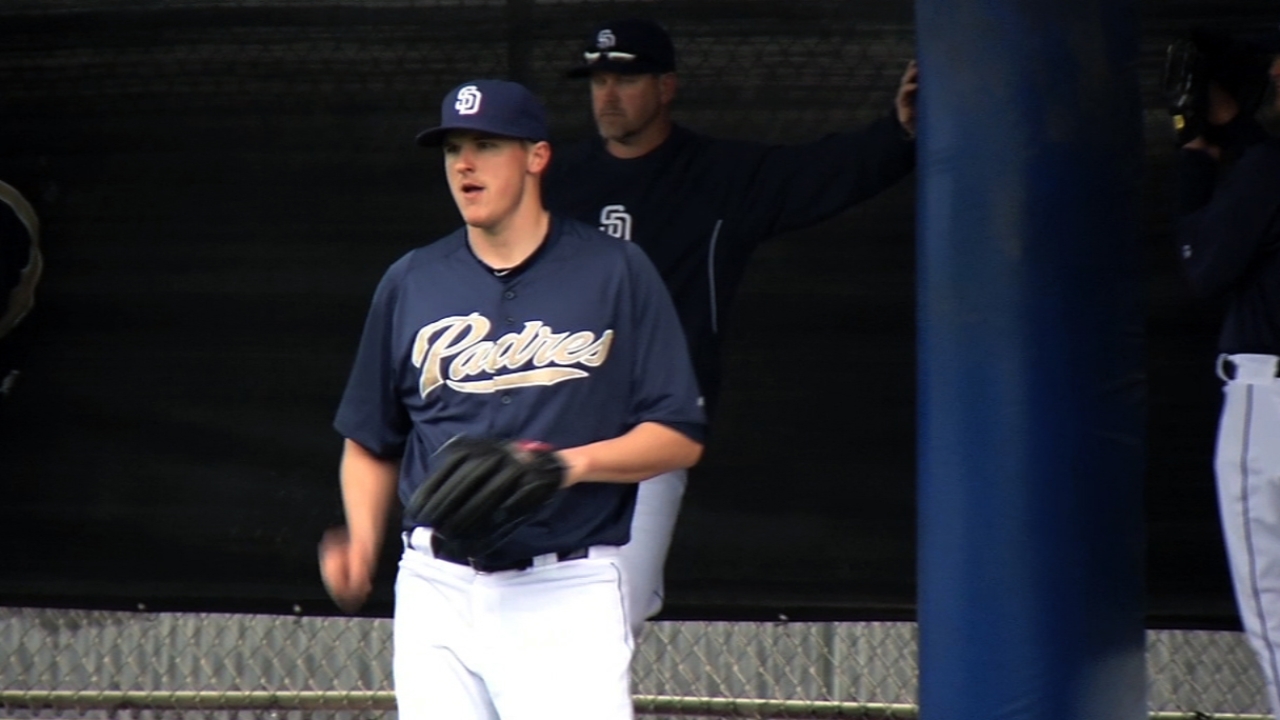 SAN DIEGO -- It's been a trying start to the season for Padres reliever Brad Brach.
Coming off a very solid 2012 campaign, the Friars right-hander has struggled out of the gate to the tune of a 6.23 ERA and a 2.23 WHIP entering play Monday.
So what needs to change in order for the right-hander to return to his role as a valuable piece of the Padres' bullpen? Brach says the solution is simple: "More strikes."
"I think I'm off just a tick," Brach said. "I went on a nice roll after that first week, but last week wasn't the best. It's just one of those things where I just need to concentrate pitch by pitch."
Brach allowed four runs on Opening Day and eight hits in his first three appearances, but he seemed to settle in after that, tossing eight straight scoreless innings. Since then, however, he has allowed four runs in 2 1/3 innings and has walked a man in each of his last three outings.
But it's not the walks that have hurt Brach. His BB/9 ratio is about the same as it was last season, when he notched a 3.78 ERA. It's the hits -- 6.8 per nine innings in 2012 and 14.5 in 2013 -- that have caused him the most trouble.
Still, that's a product of him not throwing strikes early in counts, Brach said.
"I've got to throw more in the strike zone," Brach said. "My strike-to-ball ratio has me falling behind guys, and any time you fall behind guys in the Major Leagues, you're going to get hit around."
AJ Cassavell is a reporter for MLB.com. Follow him on Twitter @ajcassavell. This story was not subject to the approval of Major League Baseball or its clubs.