'Creature of habit' Headley back in rhythm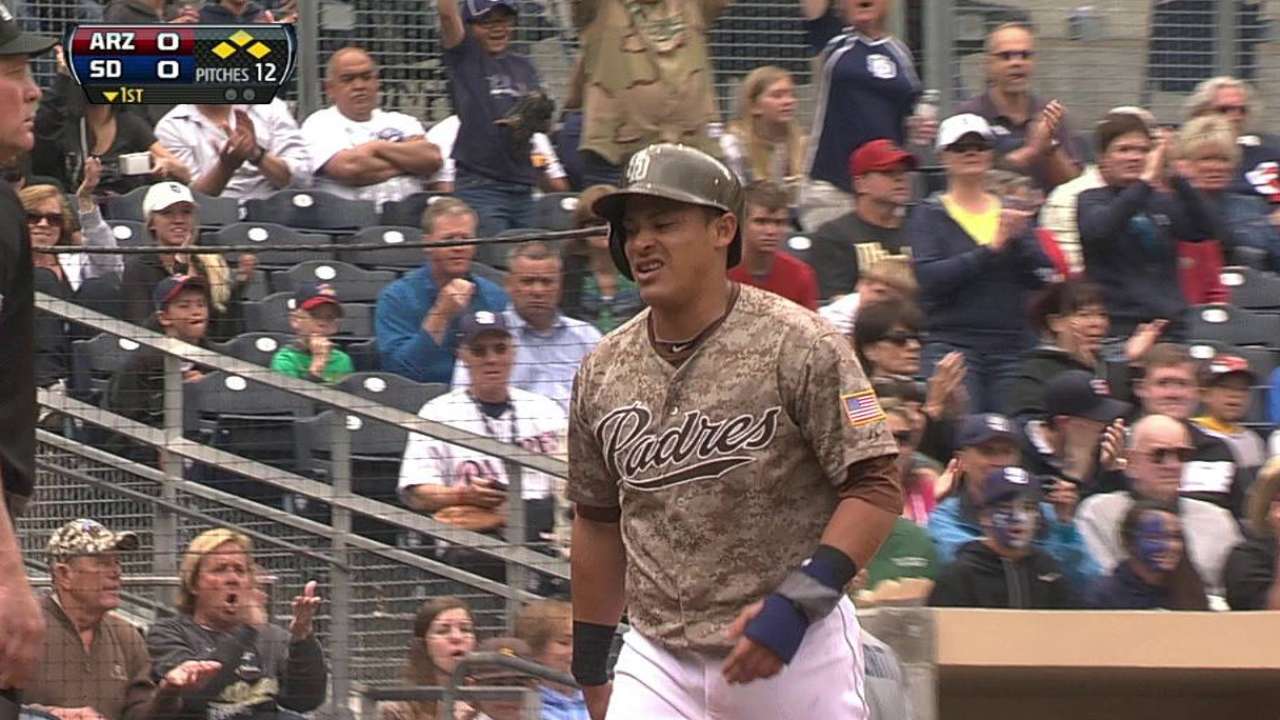 SAN DIEGO -- For Chase Headley, baseball has always been a rhythm game.
The Padres third baseman is at his best when he's in the lineup every night, fulfilling his daily routine and getting as many reps as possible in the cages.
So, it's not surprising that Headley struggled a bit coming off a fractured left thumb tip that held him out of action for the final two weeks of Spring Training and the first two weeks of the regular season. When that rhythm returned, Headley quickly reverted back to his 2012 form.
"You have your select few natural guys who wake up out of bed and can come put the barrel on the baseball each and every day without thinking about it," Headley said. "Unfortunately, I'm not one of those guys. It takes me some time, it takes me some repetition to get me where I want to be. But hopefully once I get there, I can sustain it."
Headley has hit in 10 straight games entering Monday, marking the fifth time in his career he has posted a double-digit hitting streak. He has raised his average from .160 all the way to .286 during that time.
"That's why you get Spring Training -- so you can have some at-bats going into the season," Headley said. "Unfortunately, I had mine cut short. I missed four weeks, so I was basically starting over at square one."
Headley sustained the injury March 17 during Spring Training, and returned exactly one month later. From there, he had four hits in his first 25 at-bats, but has since hit .368 with five doubles, two homers and six RBIs during the hitting streak.
"Most players are creatures of habit," Padres manager Bud Black said. "There's structure to their day and there's structure to their daily routine. Chase is one of those guys."
AJ Cassavell is a reporter for MLB.com. Follow him on Twitter @ajcassavell. This story was not subject to the approval of Major League Baseball or its clubs.