Smith's batterymate preps to keep rookie calm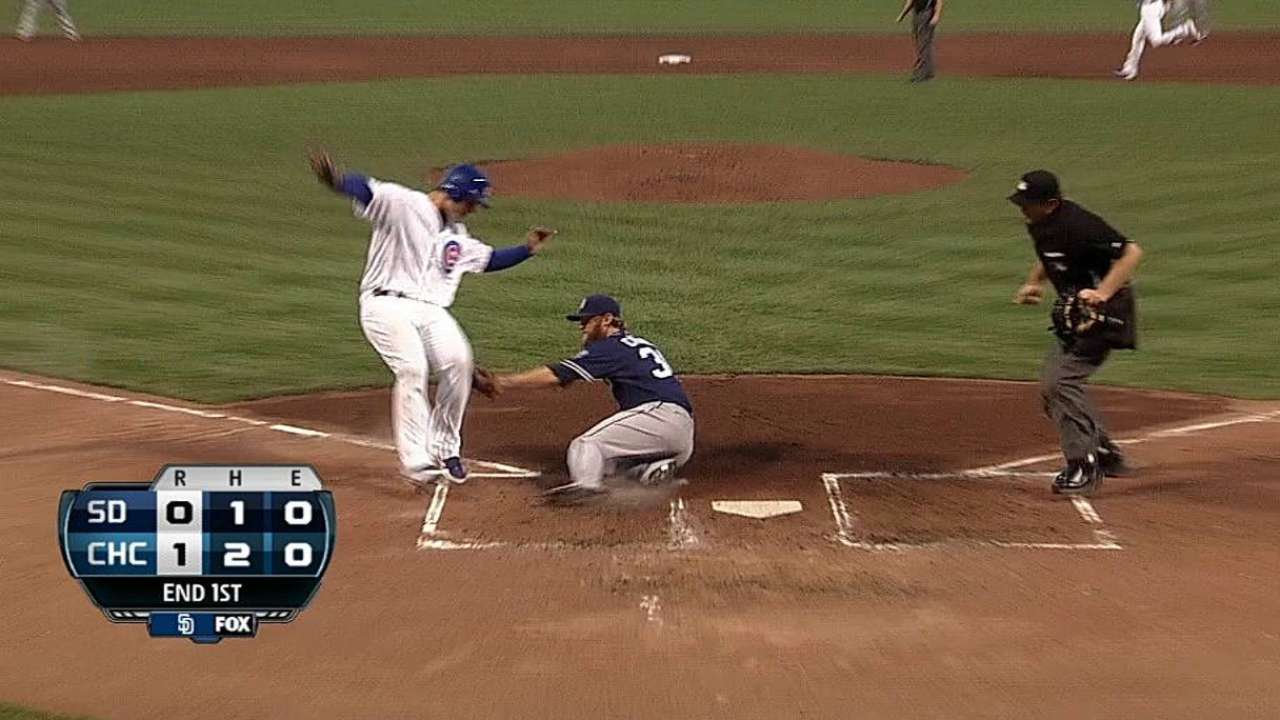 ST. PETERSBURG -- No knock on Nick Hundley, but John Baker, who started Saturday, was probably the right choice to be behind the plate for rookie pitcher Burch Smith's first Major League start.
Baker was asked before the game how one goes about preparing to catch a pitcher he has never caught before, including in Spring Training.
"You could either deem it fortunate or unfortunate, but I spent seven years in the Minor Leagues, and in Triple-A especially you see new pitcher after new pitcher after new pitcher," Baker said. "I can't imagine how many guys I've caught in my life."
Baker's work with Smith actually started Friday when the 23-year-old Smith arrived from San Antonio, where he had been pitching for the Padres' Double-A affiliate.
"Yesterday when we met we went out and played catch, and I got down so I could see what his ball did; we talked about how he pitches," Baker said.
Baker says trust is a big factor in the pitcher-catcher relationship, regardless of history between players.
"You kind of develop the ability to make someone feel comfortable, even if you don't know them and they don't know you," Baker said. "There will be a feeling-out process during the game, but we get so much information at this level, scouting reports, things that he can trust that.
"It's more about making him feel comfortable. There's a reason that he's got to his level. He's physically proven that he can do it. I want him to be comfortable with what we're doing and take his mind out of it and let him be comfortable."
Baker said he also planned to check in with San Antonio catcher Eddy Rodriguez at some point before Saturday's game to get a better feel for Smith's stuff.
Corey Brock is a reporter for MLB.com. Keep track of @FollowThePadres on Twitter. This story was not subject to the approval of Major League Baseball or its clubs.