Maybin and Forsythe take step forward in rehab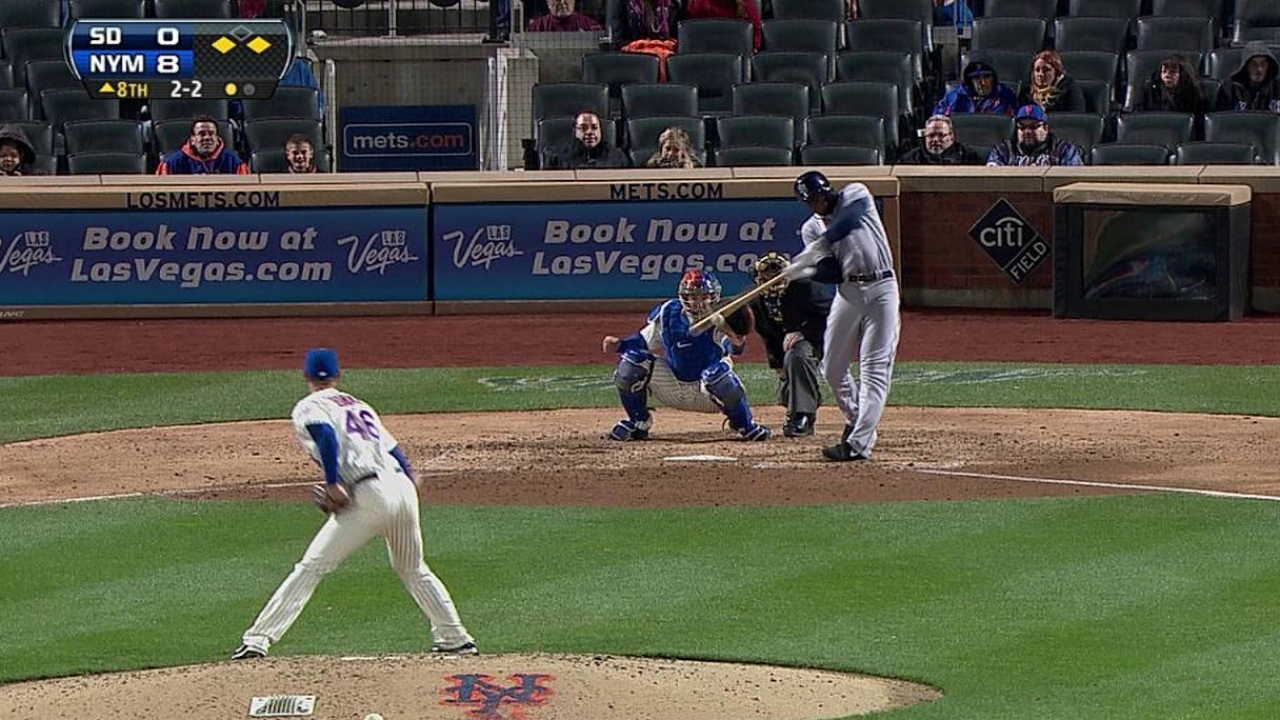 SAN DIEGO -- A pair of ailing Padres each took a significant step in their recoveries on Thursday afternoon.
Center fielder Cameron Maybin hit in the cage for the first time since injuring his right wrist on April 15, and infielder Logan Forsythe took batting practice on the field for the first time since he had the protective boot removed from his right foot.
The Padres aren't yet sure what the next step is for Maybin, but they were encouraged by the fact that he didn't feel tentative taking swings. Maybin said the session went "way, way better" than he expected.
"I'm excited," Maybin said. "It's tough watching, but it's also been great watching how great the team has been playing. I'm eager to get back in the mix."
Maybin struggled significantly in the first two weeks of the season, hitting just .091 in 33 at-bats. He sustained the injury making a difficult catch in a game against the Dodgers.
Forsythe, meanwhile, has been out of action since Spring Training and spent more than a month in a boot because of plantar fasciitis. Along with taking BP, Forsythe also took ground balls pregame.
"He's on the field doing baseball activities stuff, so he's on the way back," manager Bud Black said. "He's on the mend."
Forsythe was placed on the DL on March 31, retroactive to March 27. Maybin was placed on the DL on April 17 and has dealt with wrist problems in the past.
He said he expects some soreness to linger in the wrist, but nothing he can't deal with on the field.
"There's going to be a point where I'm going to have to play through some pain," Maybin said. "You realize that and you go with it, and after the season, take care of what you need to take care of."
AJ Cassavell is a reporter for MLB.com. Follow him on Twitter @ajcassavell. Jamal Collier is an associate reporter for MLB.com. This story was not subject to the approval of Major League Baseball or its clubs.