Padres option Brach to make room for Quentin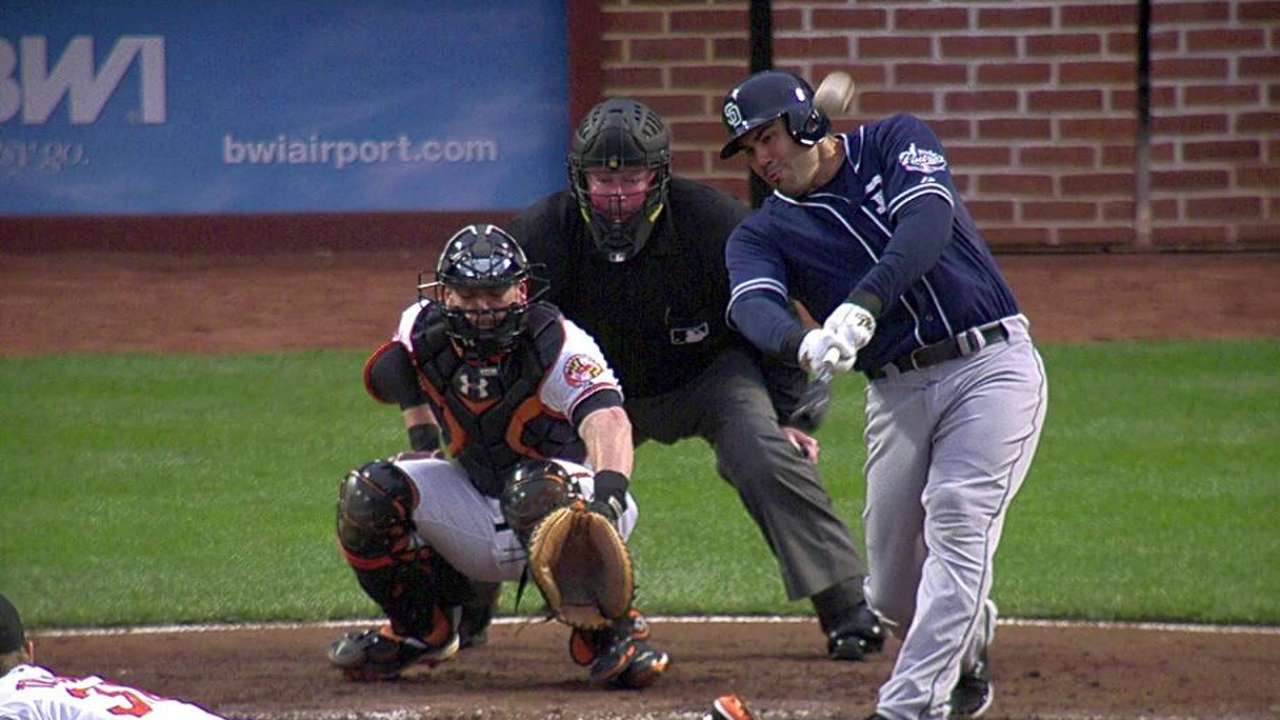 SAN DIEGO -- Reliever Brad Brach, who had the second-lowest inherited runners scored percentage, was optioned to Triple-A Tucson before Saturday's game against the Nationals.
The Padres needed a roster spot with outfielder Carlos Quentin coming back from paternity leave where he missed two games after his wife, Jeane, gave birth to the couple's first son, Clark, on Thursday. Quentin, who wasn't in the starting lineup Saturday, missed two games.
After a good rookie season, Brach got off to a rough start, allowing a grand slam on Opening Day against the Mets, and posting a 4.76 ERA in 17 innings over 19 games. Opponents are hitting .348 against him.
"Overall, I haven't been pitching to the best of my ability," Brach said. "With teams that are trying to go to the playoffs, you have to be at the top of your game, and I'm not. So I'm going to go and make a few adjustments and hopefully I'll be back soon.
"It's just not throwing enough strikes, trying to pick too much. Instead of being aggressive like I have normally been the last few years, I got behind in the count on too many hitters. I got behind the eight ball from day one."
Last season, Brach allowed 10.9 percent of inherited runners to score. This season, that number rose to 37.5 percent.
San Diego manager Bud Black said Brach will be back in the big leagues.
"With Brad, I think we saw the league make adjustments to him and he's got to readjust back," Black said. "He's got to get back to getting the fastball in good spots because the secondary pitches are fine, but like most pitchers, it's all about good spots with the fastball.
"Just knowing Brad as I do and we do as a staff and teammates, he's not scared off at all. I'm a Brad Brach guy."
Brach is expected to meet Tucson on the road during a series next week in Omaha.
Corey Brock is a reporter for MLB.com. Keep track of @FollowThePadres on Twitter. This story was not subject to the approval of Major League Baseball or its clubs.