Baker is nailing runners with greater success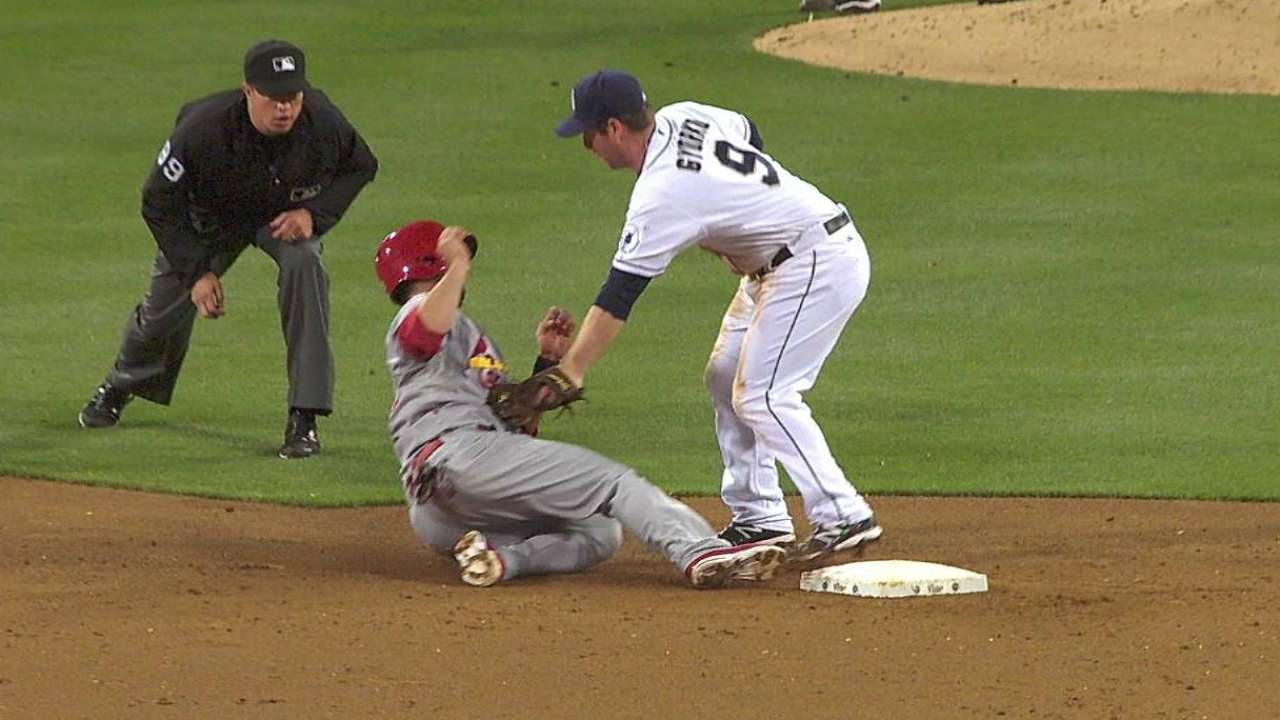 SAN DIEGO -- While playing catch earlier this season, Padres pitcher Jason Marquis offered some advice to catcher John Baker.
Marquis saw that Baker's throws were carrying well, and told Baker to slow down and stop rushing to get the ball out of his hand.
He made the adjustment and has thrown out four consecutive would-be basestealers, including Daniel Descalso of the Cardinals in the sixth inning on Tuesday. Baker has already caught five out of 13 baserunners this season after throwing five out of 54 in all of 2012.
Baker ranks in the top 10 in the National League among catchers with as many or more games (14) this season.
"I think I had to get out of the mindset of me trying to force being fast because I lacked the arm strength last year coming back from surgery," said Baker, who had arm surgery in 2010 and only played in one game in 2011. "When you slow down, you're more under control and everything happens a little bit smoother."
Baker said last year he felt as though he had to get his entire body into his throw and got out of control sometimes. He made an extra effort to practice throwing on the field, especially when the team is at home.
"I don't think there's any better practice than standing at the same spot and throwing to the same place you do in the game," Baker said. "The more you do that, the more comfortable you are. And you can trust your mechanics and just let the ball go."
Corey Brock is a reporter and Jamal Collier is an associate reporter for MLB.com. Keep track of @FollowThePadres on Twitter. This story was not subject to the approval of Major League Baseball or its clubs.