Gyorko using aggressiveness to limit strikeouts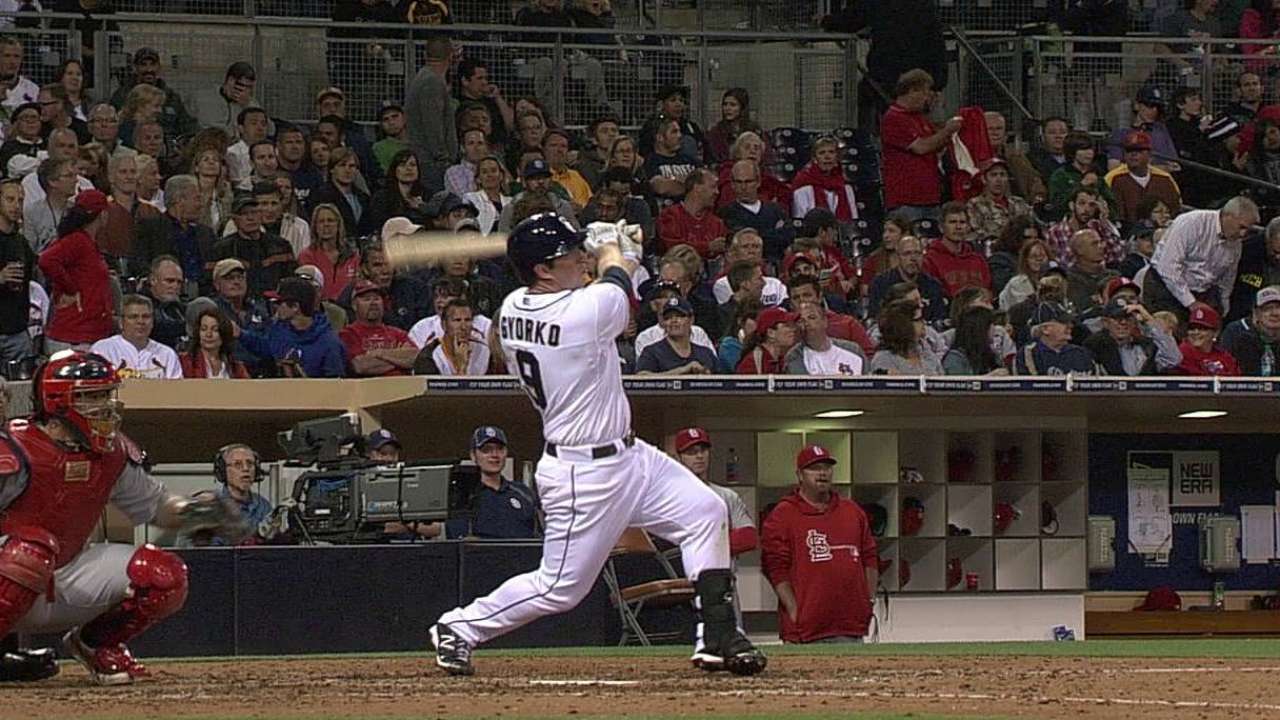 PHOENIX -- Jedd Gyorko has already tied the Padres' rookie record with five home runs in May and needs one more home run to tie the club's rookie record for home runs hit in any month.
But it's the second baseman's strikeouts, or his lack thereof, that are also gaining attention.
Gyorko struck out 266 times in 1,502 plate appearances in three Minor League seasons. He has struck out 39 times in 189 plate appearance in the big leagues entering Sunday's series finale against the D-backs.
"I'm just trying to put the ball in play and battle with two strikes," Gyorko said. "The best way not to strike out is to not to get to two strikes, so I try to be aggressive early in the count. Hopefully, I can get my pitch and try to put a barrel on it."
That said, if Gyorko's next home run comes this month, it will put him in an interesting company of players.
Benito Santiago (1987), Will Venable (2009) and Nate Colbert (1969) all hit six home runs in one month as a rookie. Melvin Nieves hit five home runs in May as a rookie in 1995.
"I consider myself a gap-to-gap hitter, and if I get a hold of one, I have enough power to get it out," Gyorko said. "It comes back to getting back to a basic approach. In April, I wasn't hitting the ball with much authority, and this month I've been able to get my timing together."
Jesse Sanchez is a national reporter for MLB.com. Follow him on Twitter @JesseSanchezMLB. This story was not subject to the approval of Major League Baseball or its clubs.