Medica adjusting to first base, but misses catching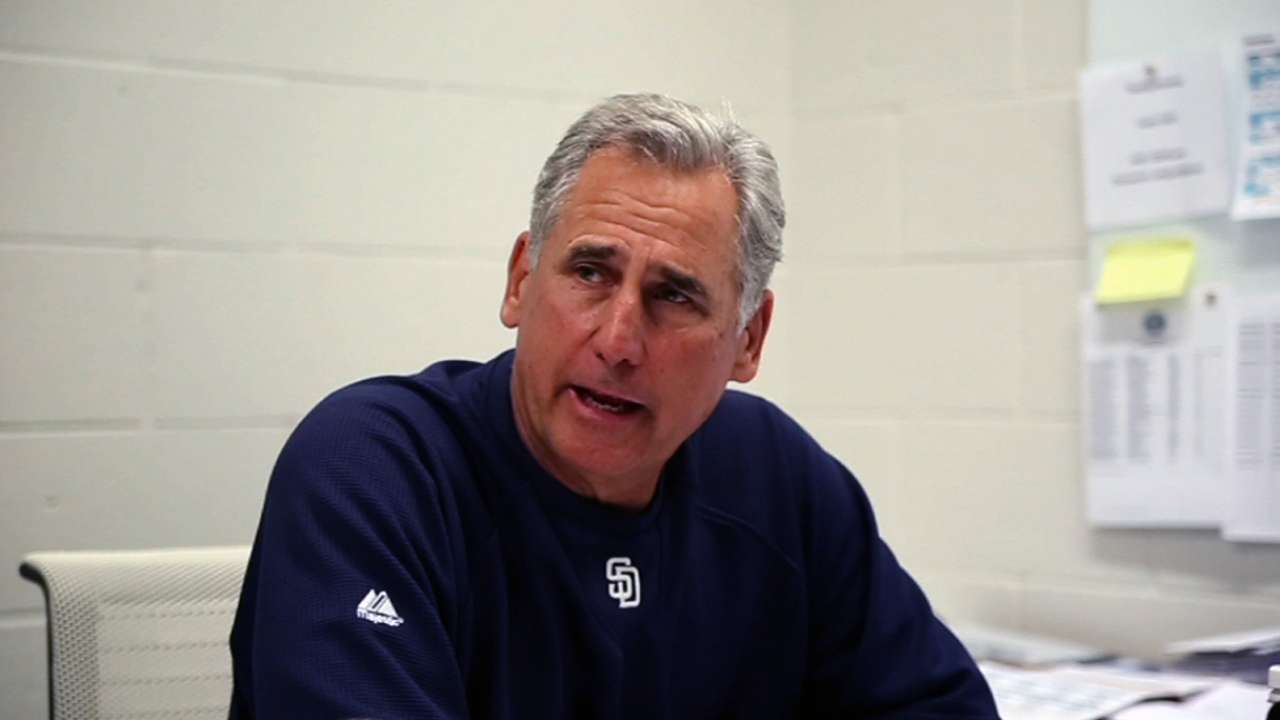 PEORIA, Ariz. -- Once considered a top catching prospect at Santa Clara University, Padres first baseman Tommy Medica had his gear taken away from him when he suffered a devastating arm/shoulder injury, while still in college, that severely affected his arm strength and forced him to switch positions in pro ball.
But, even though he's no longer a backstop, the 25-year-old slugger still views the game as one, always analyzing his surroundings and taking a cerebral approach to his work.
"As a catcher, you're in control of pretty much everything that goes on, so you end up learning a lot about the game," Medica said. "You can definitely carry over some of those skills, which is good. At first base, I'm not as involved as I used to be, but I still direct traffic on some plays and I think I have a useful pair of eyes out there."
Medica admits he misses catching at times, but with his arm still somewhat restricted, he understands the rigors that come with the gig make it a wise decision for him to play elsewhere.
"I know what the catchers, especially in the Minor Leagues, go through," Medica said. "It's one of the toughest jobs, because you're starting five or six games a week and then, on your day off, you catch bullpens. So I miss the game part, but I have developed a new respect for what the job entails."
The Padres got their first look at what Medica can do last September when he appeared in 19 games for the club, batting .290 in 69 at-bats and launching three homers, including one off Cliff Lee in his second Major League at-bat. This spring marks his first big league camp and he's hoping to snag one of the final spots on the Padres' Opening Day roster.
Tyler Emerick is an associate reporter for MLB.com. This story was not subject to the approval of Major League Baseball or its clubs.