Ross off to scorching spring start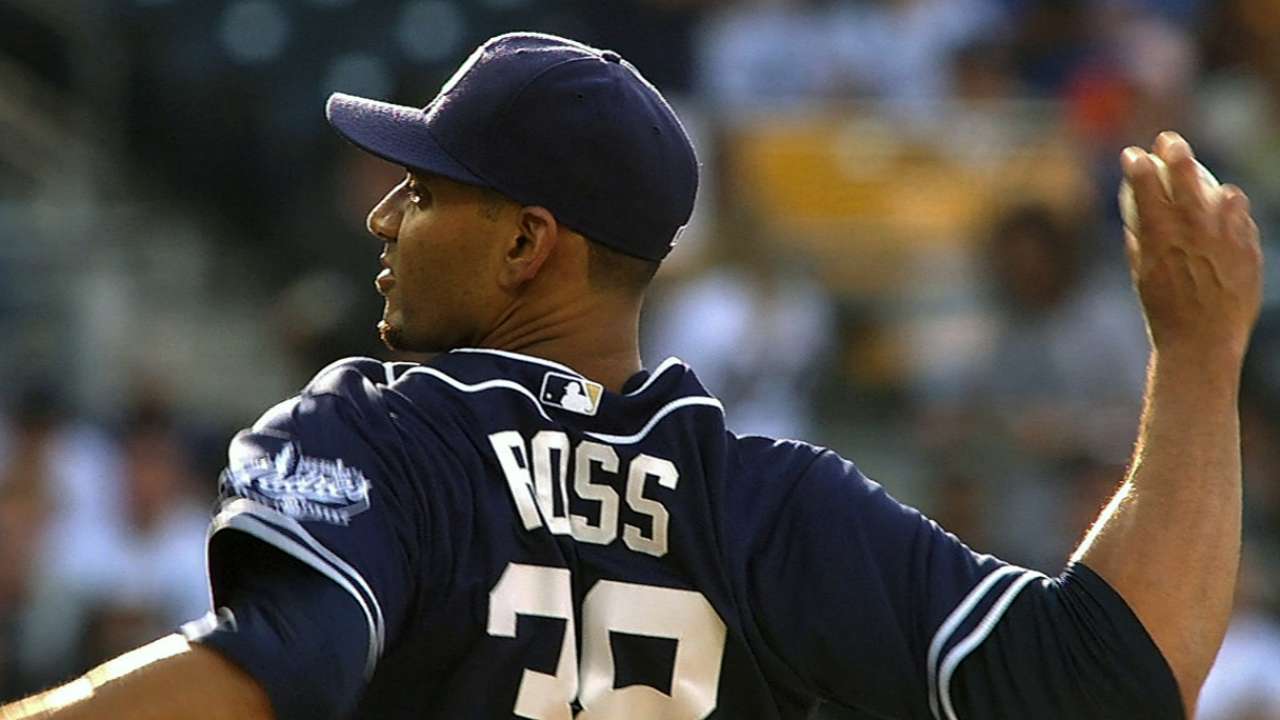 PEORIA, Ariz. -- With his fastball touching a scorching 96 mph, right-hander Tyson Ross got his spring off to a hot start on Sunday, facing the minimum in his two-inning Cactus League debut against the Reds.
"Felt good to be back out there on the mound. The first time is always a bit nerve-wracking, but I felt good and executed some pitches," Ross said. "It was a good starting point overall."
Ross, who is expected to begin the season in the middle of the rotation, threw 31 pitches -- 17 for strikes -- fanning one and walking one. His lone baserunner was erased on a double play.
The six outs Ross recorded weren't easy ones. In the first inning, he retired speedster Billy Hamilton, Brandon Phillips and Joey Votto in order. Then, in the second, he walked Jay Bruce before inducing a ground-ball double play from Ryan Ludwick and punching out Todd Frazier.
Ross liked the early challenge of facing a team's best hitters.
"Those are the guys you're going to see in the season. I wouldn't have it any other way," he said.
Ross hopes to attack hitters more his next time out.
"Just need to get the first strike in there," he said. "Try to work the counts in my favor a little bit more."
Tyler Emerick is an associate reporter for MLB.com. This story was not subject to the approval of Major League Baseball or its clubs.