Kennedy rebounds after slow start vs. A's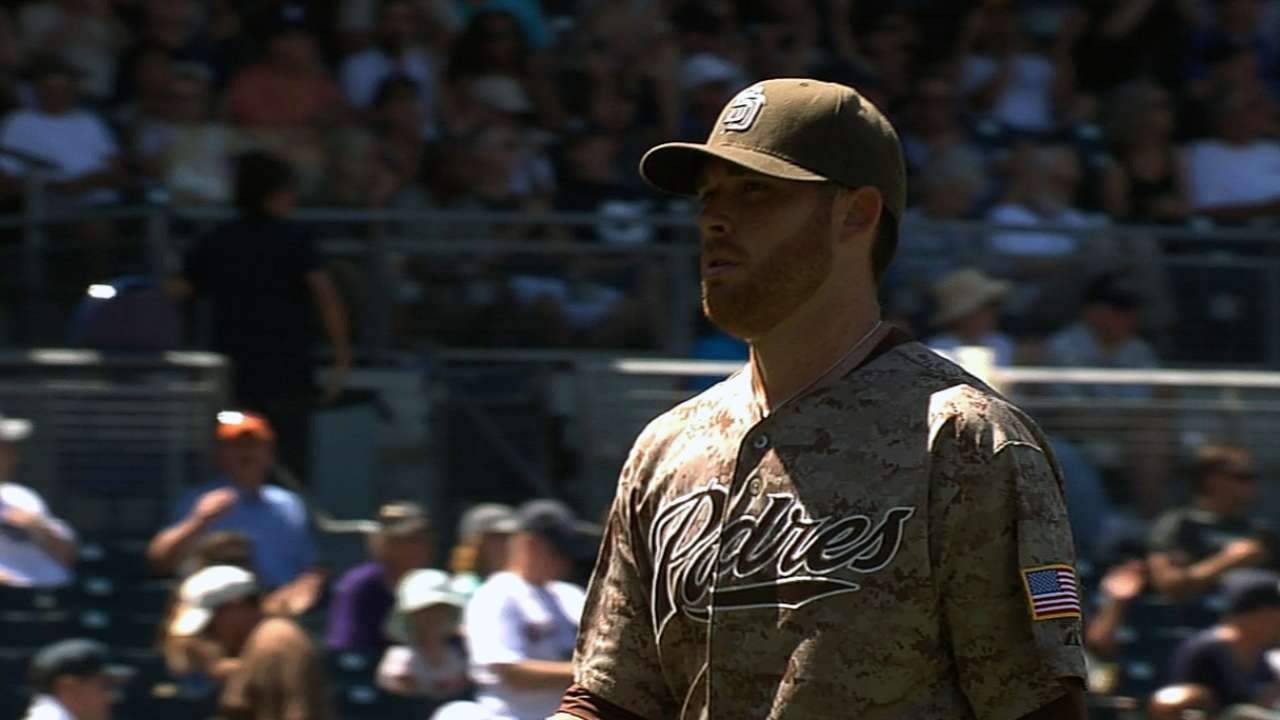 PEORIA, Ariz. -- Of the 67 pitches that Ian Kennedy threw on Tuesday, he was really only happy with one of them.
And that happened to be his final pitch against the A's at the Peoria Sports Complex.
Kennedy allowed four runs -- three in the first inning -- on eight hits in four innings and was long gone by the time the Padres rallied for a 6-5 victory.
"It started out rough, I was trying to get the fastball down ... it was a little up today. I'm just glad that we have those days to get ready for the season," Kennedy said after his third appearance of the spring.
The first three hitters of the game reached, as Kennedy allowed doubles to Coco Crisp and John Jaso, followed by a two-run home run to Jed Lowrie. Kennedy allowed four hits in that first inning and four more over the final three innings.
"I'm just glad it's not the regular season," Kennedy said.
This start essentially mirrored Kennedy's last start on March 6 against the Rangers, when he allowed four runs in the first inning before eventually retiring eight consecutive hitters.
"I feel really good. I just need a little more time to get the fastball down and get the changeup going. Usually, that's my best pitch," Kennedy said.
Kennedy, after allowing the double to Crisp in the first inning, allowed another double to Crisp that scored a run in the second inning. Finally, on his 67th and final pitch of the game, Kennedy got Crisp looking at a called third strike on a fastball down.
"That was the best fastball I threw all day. I was like, 'Let's get it down' Every one that was up was crushed," Kennedy said. "The last pitch finally came through and worked."
Corey Brock is a reporter for MLB.com. Keep track of @FollowThePadres on Twitter. This story was not subject to the approval of Major League Baseball or its clubs.