Grandal playing catch-up after rehabbing knee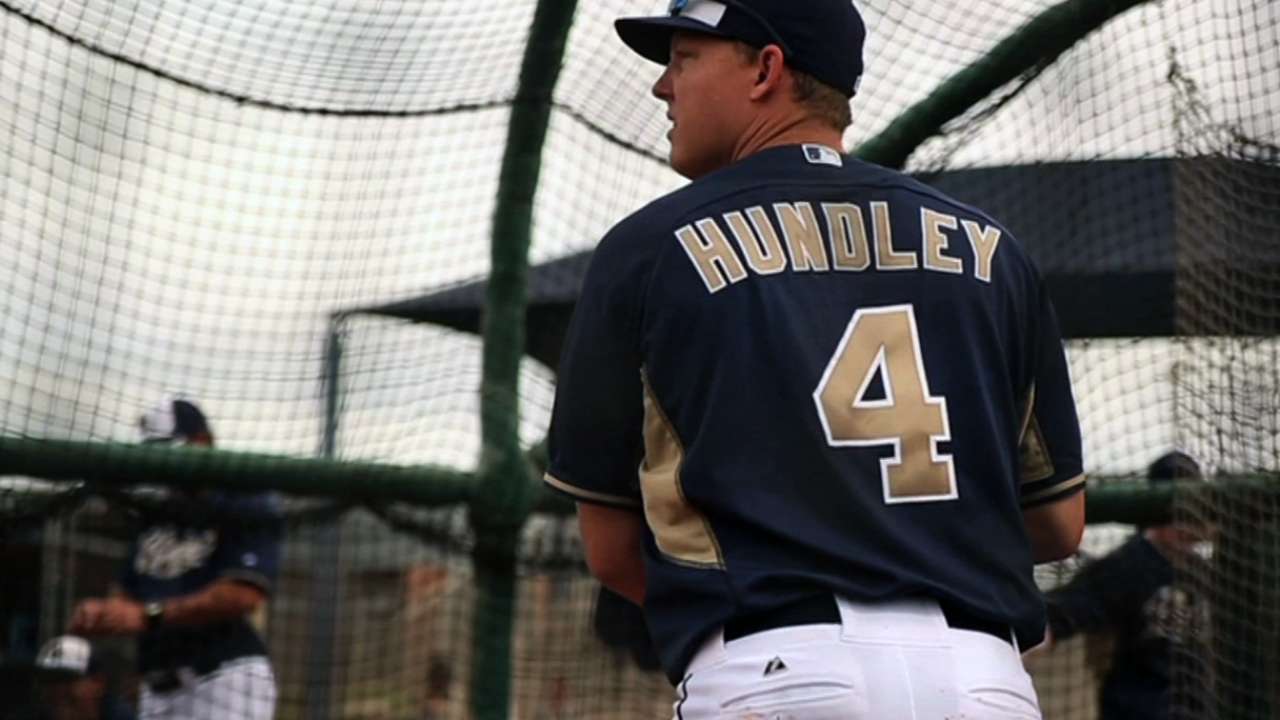 PEORIA, Ariz. -- The Padres still have a lot of catchers in camp, and manager Bud Black says they're all going to play in the coming days. But it's possible that the one San Diego is most interested in watching is Yasmani Grandal.
Grandal, who is coming back from July 2013 surgery to repair the anterior collateral and medial collateral ligaments in his right knee, has offensive upside, as evidenced by his .297 average, eight home run, 36 RBI production in a 60-game stint in 2012. After that season ended, Grandal was suspended for 50 games for testing positive for testosterone and ended up having his season cut short by the injury, leaving him with a .216 average and one homer in 28 games.
Things are getting better, however.
Grandal's knee has progressed quickly and he made his Cactus League debut Monday, going 1-for-2 and catching three innings in a win over the Rockies at Salt River Fields. On Wednesday morning, Padres manager Bud Black said Grandal would likely play in Thursday's home game against the Brewers, too.
"As Spring Training goes, there's a progression of how you use your players, especially the catchers, how you build their endurance to get them ready for the regular season," Black said.
"But Yasi now is a little bit behind, obviously, from where he started. He's still in a little bit of rehab mode but starting to transition toward full-time player mode. And that's a good thing. Any time you start transitioning from rehab player to player, without any restriction, that's where you want to be."
Black said there are still restrictions, but not too many.
"Physically, he's doing great, and he feels good about where he is, the medical staff feels good about where he is," Black said. "It's great to have him back out on the diamond playing."
Doug Miller is a reporter for MLB.com. Follow him on Twitter @DougMillerMLB. This story was not subject to the approval of Major League Baseball or its clubs.