Headley getting closer to game action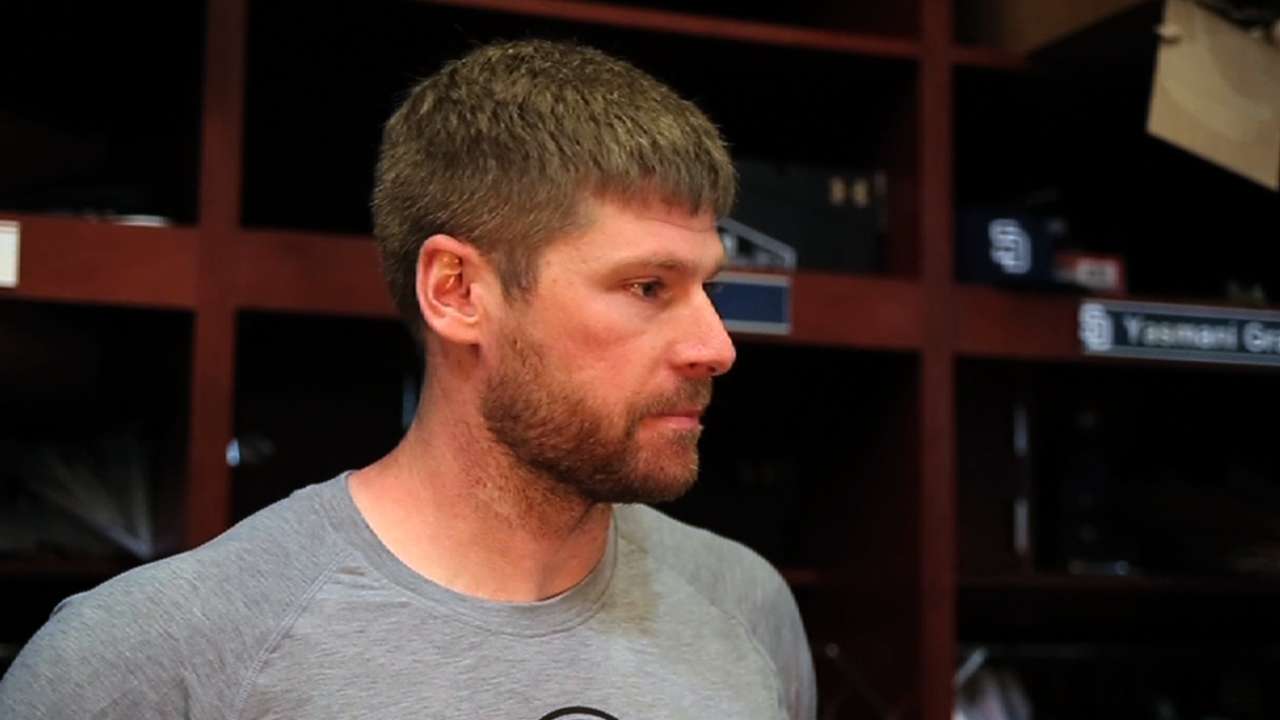 PEORIA, Ariz. -- Third baseman Chase Headley, who has not played in any Cactus League games since straining his right calf Feb. 22, is improving and could get in a game within a week, according to Padres manager Bud Black.
Black said Headley has been hitting on the field, taking ground balls and doing his normal cardiovascular work.
"The amount of time and the intensity of him being on his feet is increasing," Black said. 'He's getting closer. We don't have a hard date of when he's going to play, but he's nearing that."
Doug Miller is a reporter for MLB.com. Follow him on Twitter @DougMillerMLB. This story was not subject to the approval of Major League Baseball or its clubs.