Padres may adjust rotation vs. division rivals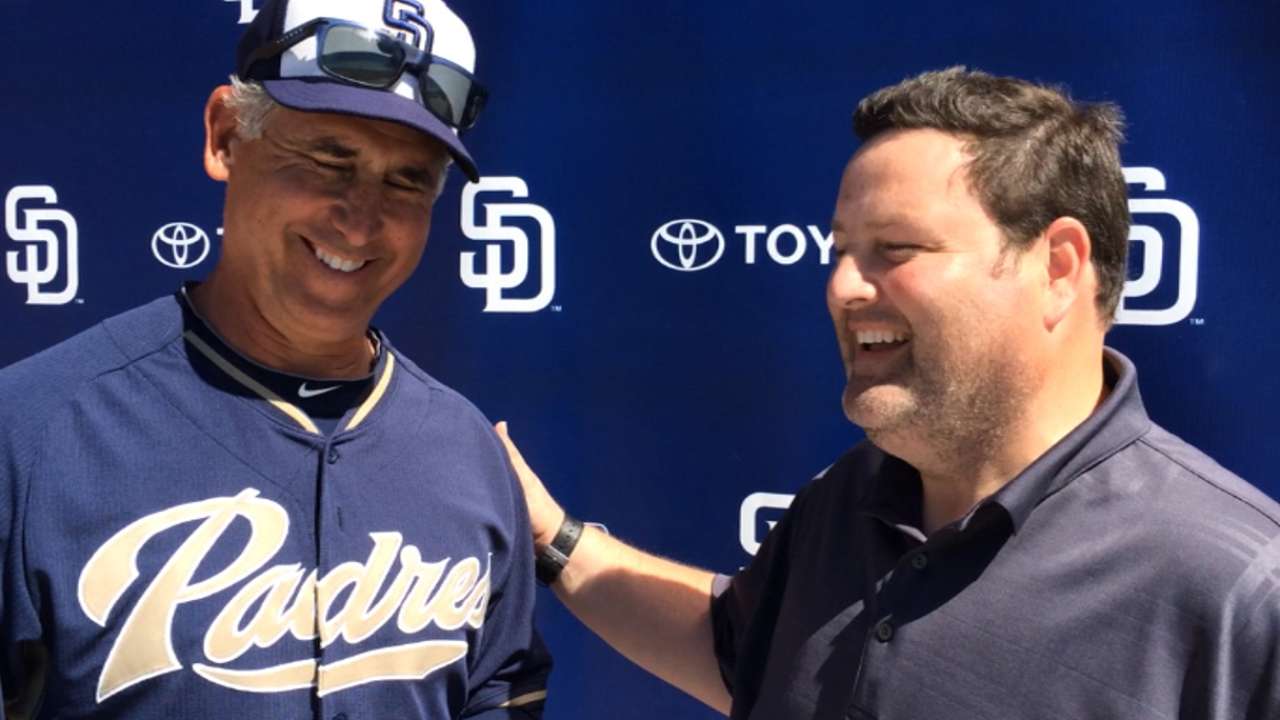 PEORIA, Ariz. -- The Padres are slated to face quite a few of their National League West rivals in the coming days of Cactus League play, with the Dodgers (March 15), Rockies (March 17) and Giants (March 20) among their next seven opponents.
Manager Bud Black was asked Wednesday if he would "hide" his starting pitchers from those division teams and opt for Minor League or "B" game options in those cases so the opposition doesn't get continued looks at the Padres' rotation heading into the season.
"I don't think hide's the right word," Black said. "I don't like that word as a connotation. Will we keep certain pitchers from starting certain games? Possibly. But it's for a variety of reasons, too. Not just to play keep-away. If that happens, we can talk about the reasons why we're doing it at that point. We've talked a lot about that, but no plans that I would like to share now, publicly."
Doug Miller is a reporter for MLB.com. Follow him on Twitter @DougMillerMLB. This story was not subject to the approval of Major League Baseball or its clubs.