Noel feels like a 'true switch-hitter' now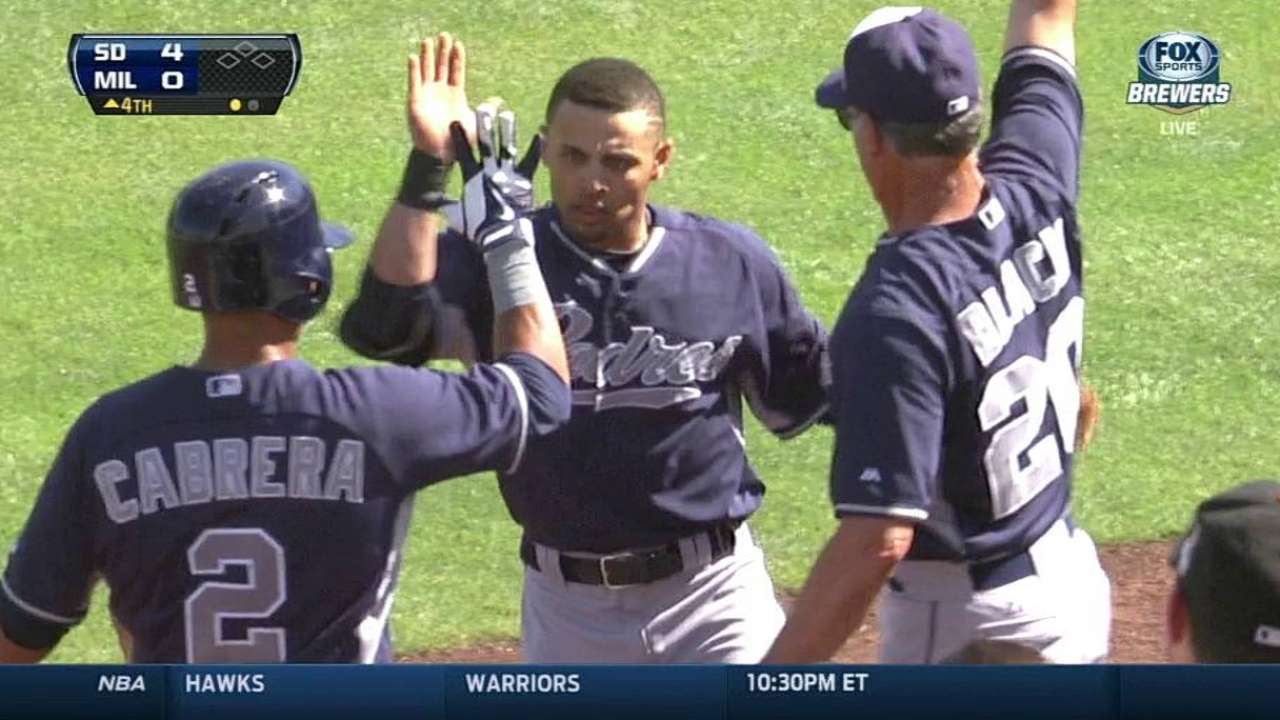 PEORIA, Ariz. -- It took him two seasons, but Padres outfielder Rico Noel now considers himself to be a "true switch-hitter."
It was a rough adjustment at first for Noel, who turned 25 in January. A natural right-handed hitter, he took up switch-hitting at the urging of the organization before the 2012 season.
"It was frustrating at times but I kept with it," Noel said. "I sort of sat back and realized that it was only going to make me better."
After hitting .256 from the left side with 126 strikeouts in 2012, Noel improved last season to .272 with 104 strikeouts while playing for Double-A San Antonio.
"I feel I can hit more aggressive early in the count and I've been able to put the ball in play early in the count," Noel said. "I think that's the key to not striking out as much, not getting to two strikes. When you get your pitch to hit early in the count, don't miss it.
"It's going to be better for my career. There are so many more things you can do hitting from both sides. It's helped. Getting that strength from the left side took some time."
In his first four seasons in the organization, Noel has a .258/.352/.321 line with 228 stolen bases. He also has 396 strikeouts, though that number dipped from 151 to 119 a year ago.
"The first year [of switch-hitting] I wasn't that comfortable and my pitch selection wasn't good. … I was taking a lot of pitches for called third strikes," Noel said. "It got better last year. I cut it down last year. Now I feel comfortable hitting with two strikes where before I didn't."
Noel, who took a .143 average in 21 at-bats this spring into Thursday's game, showed his speed recently in a game against the Brewers when he had an inside-the-park home run.
"As soon as I saw him [Brewers center fielder Elian Herrera] dive, I was like, 'I don't know if he's going to get to that ball.' I came out of the box pretty hard thinking I would have a shot at the double. Then when he dove, I started to turn it up," Noel said.
"You don't see that too often. You see the home run over the fence a lot, the stolen base. It helps that you have a good, aggressive base coach."
Corey Brock is a reporter for MLB.com. Keep track of @FollowThePadres on Twitter. This story was not subject to the approval of Major League Baseball or its clubs.