Dickerson could head to DL with left ankle sprain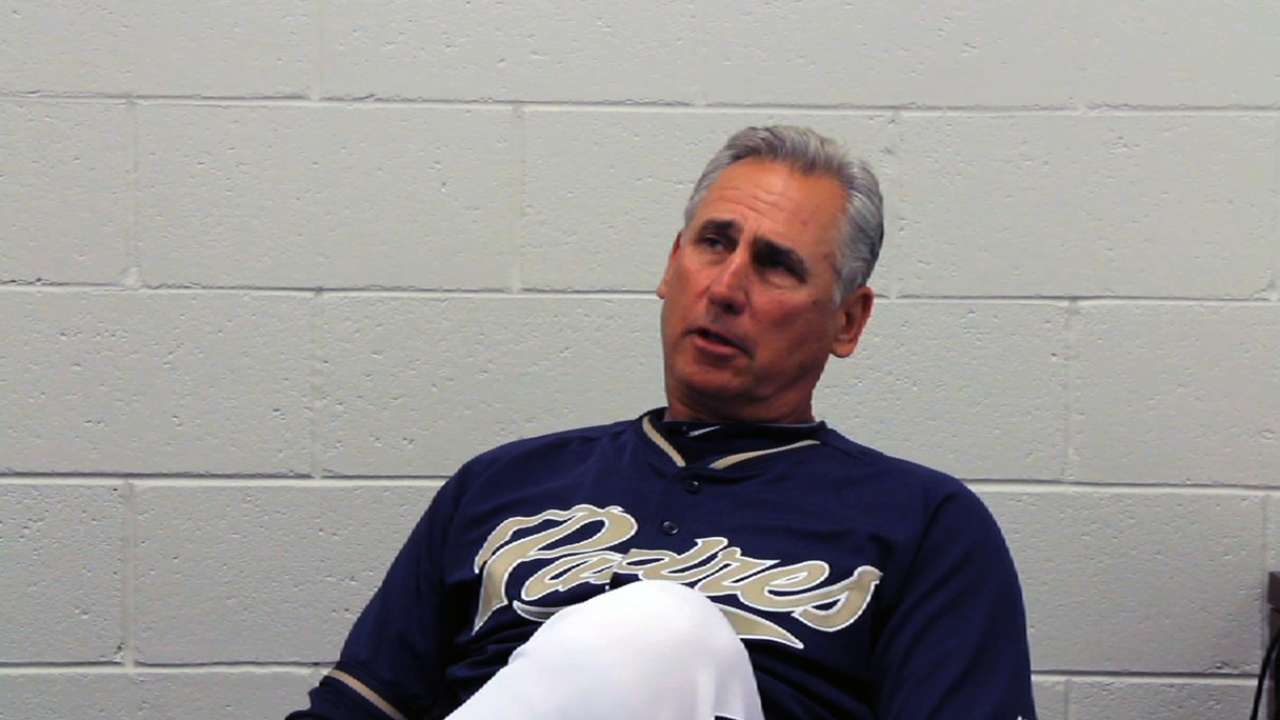 PEORIA, Ariz. -- A misstep in a warm-up drill has left Padres outfielder Alex Dickerson with a severe left ankle sprain that will land him on the disabled list to begin the season.
"It was just a freak accident," said Dickerson, who had an MRI on Monday.
Dickerson and the rest of the team were going through their daily warm-ups on a practice field before beginning drills. Dickerson didn't get very far.
"We were doing bounds and I went up and when I came down, I came down with my toe down and it caught a little divot in the grass," Dickerson said. "I guess I caught it wrong with all my weight going in the wrong direction. It folded in and cracked. It was painful.
"I don't think I could do that again if I tried."
Dickerson said there was considerable pain on Saturday, but it has lessened by Monday morning. He's hoping the injury won't keep him out long.
"As long as the MRI comes out clean, hopefully it's just a sprain. Hopefully it heals quickly," he said. "... That's all I can do at this point."
Dickerson, after a slow start the plate, had raised his average to .280 with two home runs and seven RBIs in 25 at-bats. He has worked closely with hitting coaches Phil Plantier and Alonzo Powell to iron some things out in his left-handed swing.
"It's been slowing myself down and making sure my head was staying back was a real big key," said Dickerson, who will likely open the season with Triple-A El Paso.
"Once I did that, everything else fell in after that, was seeing the ball better. When I get back, I'll focus on those same things and hopefully the swing will come with it."
Corey Brock is a reporter for MLB.com. Keep track of @FollowThePadres on Twitter. This story was not subject to the approval of Major League Baseball or its clubs.