Black sees 'room to improve' in holding runners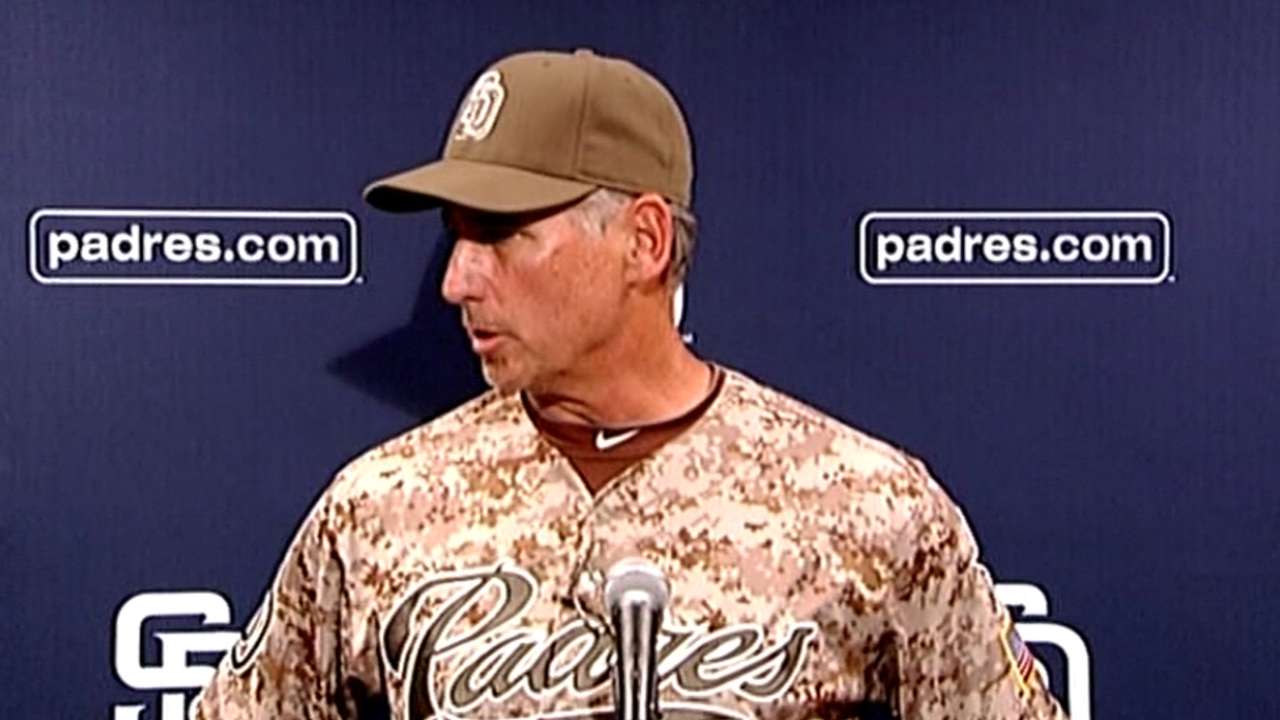 MILWAUKEE -- There is nothing to complain about so far in terms of pitching for the Padres, as the team took the fourth-best ERA (2.75) in the big leagues into Monday's game against the Brewers.
But there's one particular area in which the pitchers -- starters and relievers alike -- could improve, said Padres manager Bud Black: holding baserunners.
The Padres started their 10-game road trip as the only big league team without having caught a single baserunner stealing in 17 attempts.
Of course, some of this falls on the catching trio of Yasmani Grandal (0-for-6), Nick Hundley (0-for-5) and Rene Rivera (0-for-6), though it's also a function of pitchers not doing a good job of holding baserunners.
"There's always room to improve in that area, and I think our pitchers can do that," Black said. "But not at the expense of making pitches and making sure that your delivery is where it needs to [affect] the action on the pitches."
The Padres' pitchers currently have a strand rate of 73.1 percent, according to FanGraphs, which is 14th in the big leagues. The average in baseball typically runs at about 72 percent, so many of those stolen bases the Padres have allowed haven't necessarily come back to bite them.
In terms of holding baserunners and giving the catcher a better chance, Black said making wholesale changes is not the way to go.
"Sometimes, your stuff lessens [when you make changes], but we have to do a better job with some of the little things you can do, besides being quicker to the plate," Black said. "Like varying our hold times, mixing in a quick step at times. We don't have to be ultra-fast, but we have to get down to that 1.25- to 1.4-[second] range of as soon as the pitcher moves to when the ball hits the catcher's glove.
"But it's a fine line."
Corey Brock is a reporter for MLB.com. Keep track of @FollowThePadres on Twitter. This story was not subject to the approval of Major League Baseball or its clubs.