Roach adapting to life as a reliever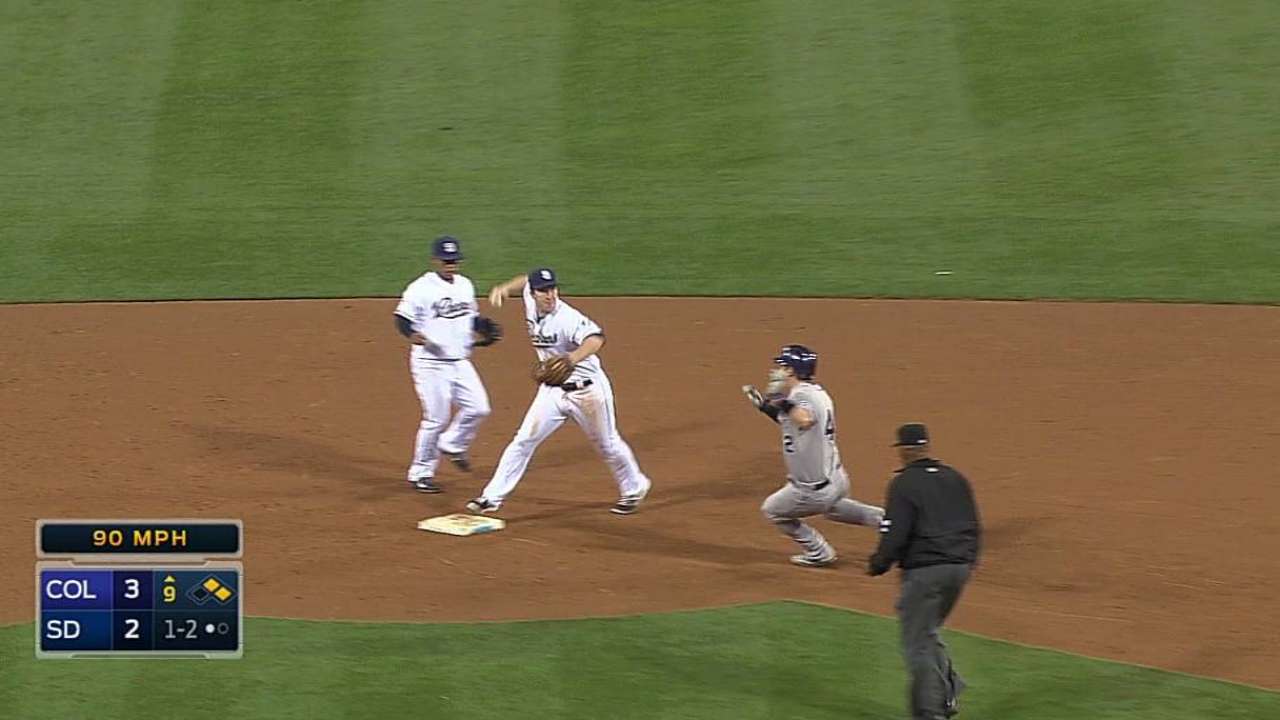 MILWAUKEE -- Two perfect innings of relief and one well-timed home run by teammate Chase Headley were all that was needed for rookie Donn Roach to earn his first Major League victory Tuesday.
Well, that and a whole lot of patience.
Before pitching two shutout innings in a 2-1 victory over the Brewers, Roach had amassed 18 pitches in the team's previous 16 games. His relative inactivity was no fault of his own, but was tied to the number of low-scoring games the Padres have played lately.
Sometimes, being the 12th man on a 12-man pitching staff can be a lonely existence.
"I've never really been in this position before," Roach said. "I'm used to starting and throwing between 60 and 90 pitches every fifth day."
Roach allowed one hit and had one walk and two strikeouts in tossing a scoreless 10th and 11th innings. He became the pitcher of record when Headley connected for a home run in the top of the 12th inning.
After the game, Roach's phone nearly melted due to calls and text messages from friends and family.
"The first person I called was my wife and then my mom and dad," Roach said.
Roach admits that this is a role he's still getting used to. He's essentially on-call every night. Sometimes, he'll get up to warm up only to not be brought into a game. He doesn't take it personally.
"I've actually talked to a few guys about how to handle it. I've talked to [bullpen coach] Willie Blair and he said he made a career of doing it. I've talked to [Tim Stauffer] as well. I think the key for me is to find out what works best for me.
"I think one of the hardest parts for me is going to be making sure that I'm ready to go each day."
San Diego manager Bud Black felt that Roach did a commendable job Tuesday, especially given his use in recent weeks. He pitched on April 2 and then two days later but didn't pitch again until April 15.
"It's tough," Black said after Tuesday's game. "…Donn's usage hasn't been high. He hasn't really been needed. But tonight was a tough environment and he responded."
Corey Brock is a reporter for MLB.com. Keep track of @FollowThePadres on Twitter. This story was not subject to the approval of Major League Baseball or its clubs.