Denorfia's two-strike approach paying off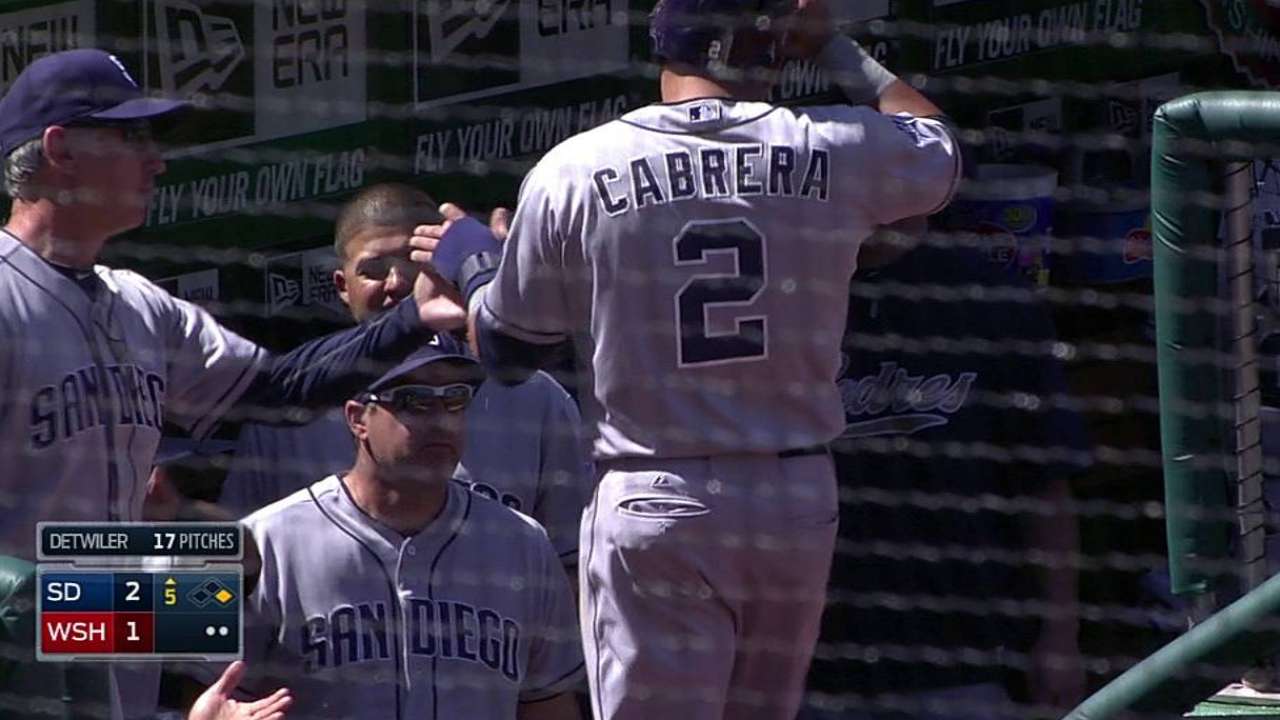 SAN FRANCISCO -- Entering play Monday, the Padres ranked dead last in the Majors in runs scored this season, averaging just 2.65 runs per contest.
But San Diego's lineup also features one of the game's hottest hitters in Chris Denorfia, who entered Monday batting an MLB-best .415 (17-for-41) since April 16.
One of the big keys to his success has been his impressive ability to hit with a two-strike count. Through 26 games, Denorfia leads the league batting .439 (18-for-41) with two strikes, remarkably higher than the MLB-wide average of .174.
"I think this year I'm toning it down a little bit with two strikes," Denorfia said. "Just not trying to do too much and put the barrel on the ball. Really, just making sure that I give myself a good chance to put the ball in play and hopefully good things will happen."
The 33-year-old outfielder said he's been choking up a bit when he gets behind in the count, putting an emphasis on staying inside the ball to make contact. His .338 batting average was good for eighth in the National League entering Monday's contest, and manager Bud Black was quick to praise his No. 3 hitter.
"He's played well since Day 1," Black said. "He's a good player. I don't know how else to say it. He does a nice job wherever you put him in the field ... no matter where you put him in the lineup."
Alex Espinoza is a contributor to MLB.com. This story was not subject to the approval of Major League Baseball or its clubs.