Everth's April among Padres' all-time best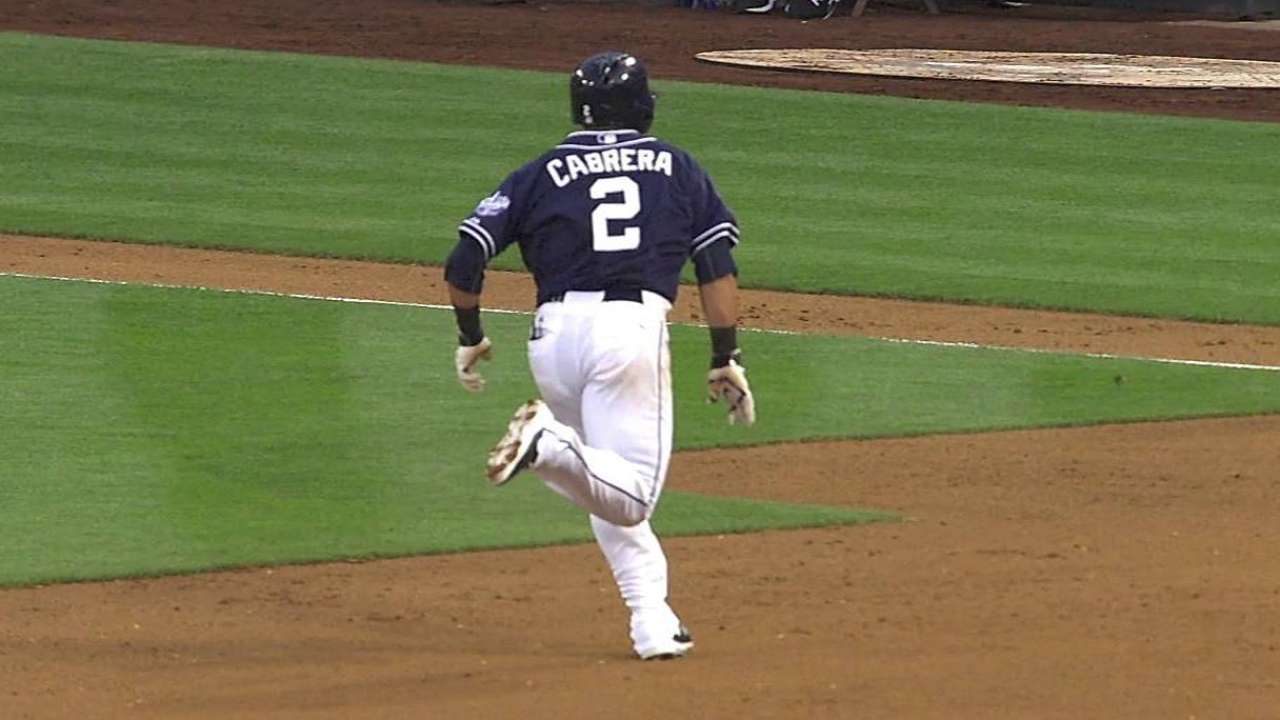 SAN FRANCISCO -- Everth Cabrera's 33 April hits were the fourth most hits by a Padres player in the season's first month. Only Ken Caminiti (37 in 1996), Dave Winfield (37 in 1979) and Adrian Gonzalez (34 in 2007) registered more for San Diego.
For Cabrera, it's the continuation of the groove he found in Arizona during Spring Training.
"I was working hard in Spring Training," Cabrera said. "I was feeling like I was going to have a better season this year. I'm feeling comfortable at the plate and trying to keep it simple and just trying to hit the fastball. I feel great. My hands, my hand position and my timing. Everything is fine, working together right now."
Manager Bud Black commended Cabrera for his ability to use the whole field from both sides of the plate as a switch-hitter, noting that the shortstop's compact swing has benefited him. But the skipper also offered up some areas for Cabrera to focus on, namely his 27 strikeouts and just four walks.
"For him to maximize who he really is, he's got to increase the walk totals and cut down the strikeouts," Black said. "Those two things we've got to clean up a little bit, but his batting average is fine and with the exception of a couple of miscues in the field, he's playing good defense."
Alex Espinoza is a contributor to MLB.com. This story was not subject to the approval of Major League Baseball or its clubs.