Gyorko rejoins Padres after birth of twin boys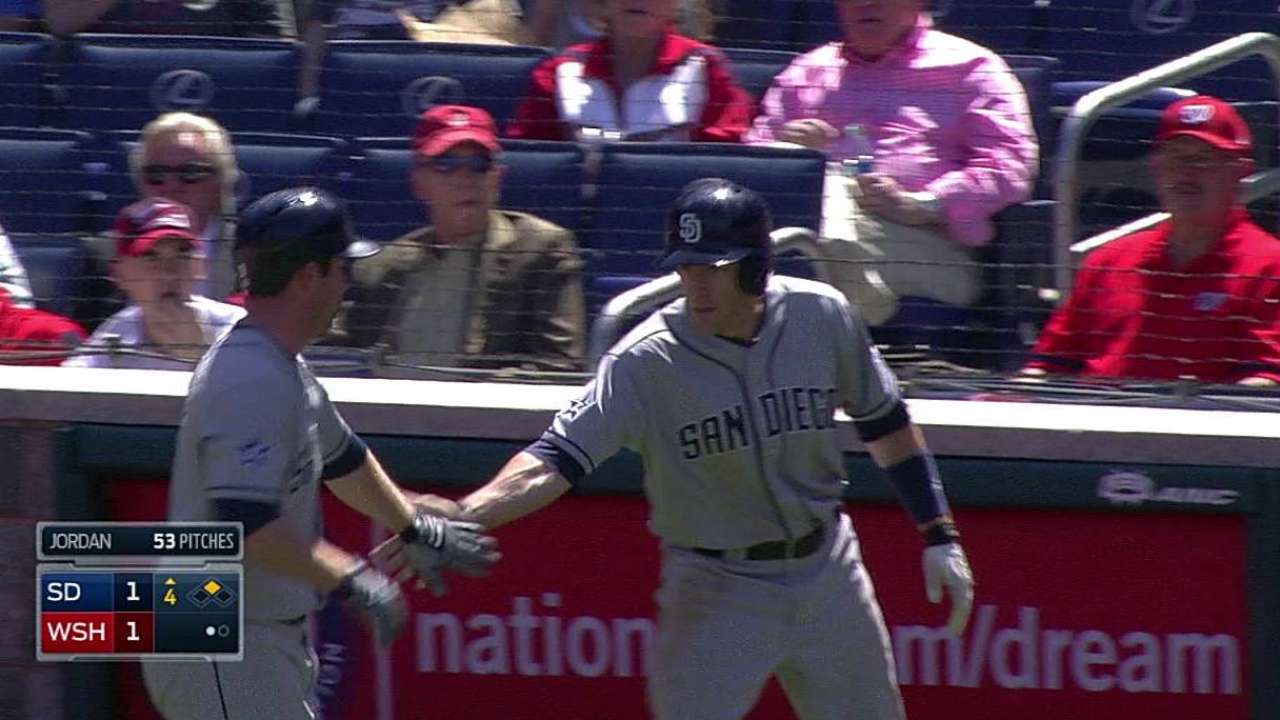 SAN FRANCISCO -- Second baseman Jedd Gyorko rejoined the Padres as a first-time father on Wednesday afternoon, ending his two-game stint on the paternity list. Gyorko's wife, Karley, gave birth to twin boys, Brody and Kadin, on Monday in San Diego.
Making room for Gyorko's return, Tommy Medica was optioned back to Triple-A El Paso for the second time in six days, the latest in what's been a wild week for the infielder.
Gyorko was happy to return to the clubhouse, but it was hard to leave the family so soon.
"I really have a lot of mixed emotions, because it's probably the best thing that's ever happened to me in my life," Gyorko said. "They're in the back of my mind, but it'll be nice to get back out there and get back to baseball. And the was the biggest thing was that we were coming right back [to San Diego], so that makes it nice."
Gyorko was inserted into the starting lineup, batting fifth against Giants righty Tim Hudson. Did Brody and Kadin tune in to watch Dad play?
"We had the games on the last couple nights, but I don't think they were doing a whole lot of watching," Gyorko said. "But they're going to be big Padres fans for sure. It's going to be a big part of their life growing up. I'm looking forward to it."
The Padres received another boost from left fielder Seth Smith, who returned from a right groin strain that he suffered on Thursday. First baseman Yonder Alonso also got a starting nod after being on the bench to start each of the first two games of the series.
"I think he's getting up underneath the ball a little too much," manager Bud Black said of Alonso. "We've seen some fly balls to left, fly balls to center. He's got to get the line drive back into his game."
Alex Espinoza is a contributor to MLB.com. This story was not subject to the approval of Major League Baseball or its clubs.