Grandal's knee passes muster in extras duty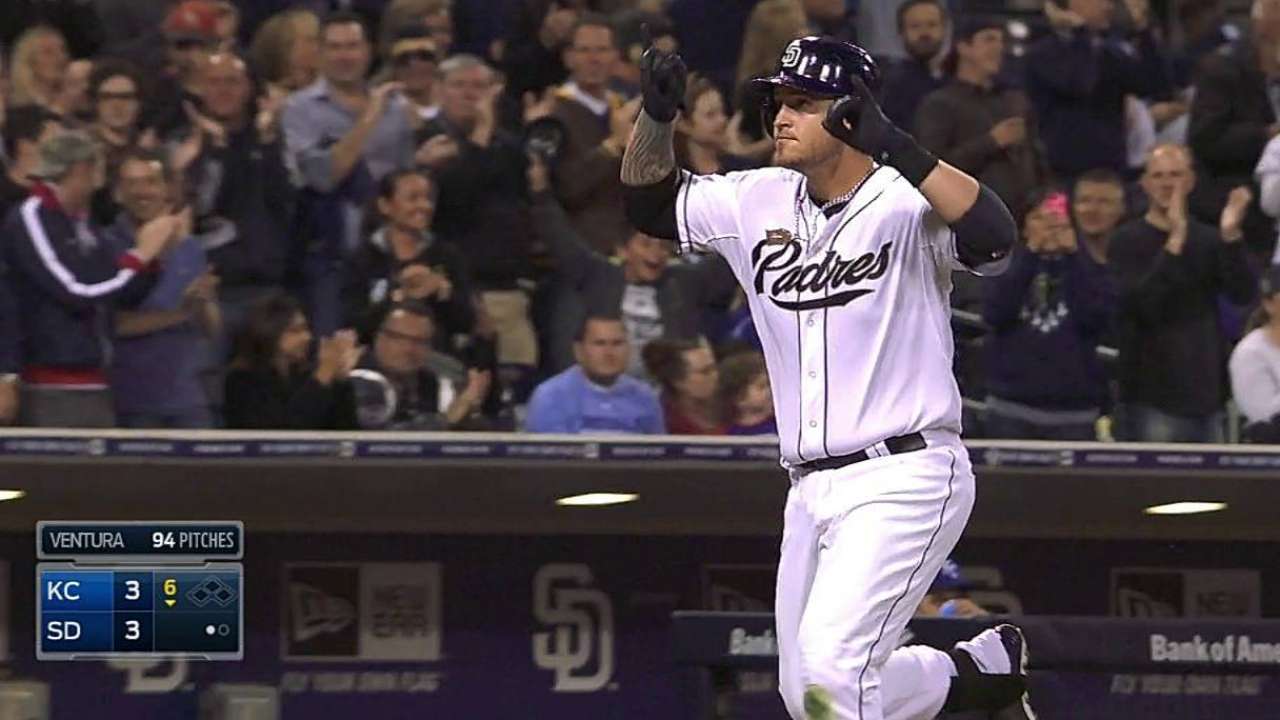 SAN DIEGO -- It wasn't a 100th hit or 100th home run, but Yasmani Grandal nevertheless completed a milestone this week by catching back-to-back games for the first time this season on Monday and Tuesday.
Following reconstructive surgery on his right knee last Aug. 6, the Padres have been bringing Grandal along cautiously as they build up his strength and endurance. He had not caught consecutive games since before he was injured last July 7, and not only that, he worked above and beyond: Grandal caught all 12 innings of Monday night's game with the Royals and then he caught all 11 the following night with Kansas City.
Despite the extra duty, Grandal, who was not in Wednesday's lineup, was a happy man.
"It feels good," the catcher said. "My body is a little banged up, but the knee feels great."
Grandal expects to catch back-to-back games again this season. Rene Rivera, who has been behind the plate for each of Andrew Cashner's starts this year, again had that duty in Wednesday's rubber game with the Royals.
As for Grandal's body being a "little banged up", he said it was just the general soreness that goes along with his position.
"I didn't play for a whole year," he said. "So you get thumb soreness, hand soreness, little tweaks here and there. Your back, your legs ... typical of an athlete's body.
"But I get here early enough that by the time the game starts, I'm good to go. And when the adrenaline starts pumping, everything goes away."
Scott Miller is a contributor to MLB.com. This story was not subject to the approval of Major League Baseball or its clubs.