Padres could shift Ross, break up lefty starters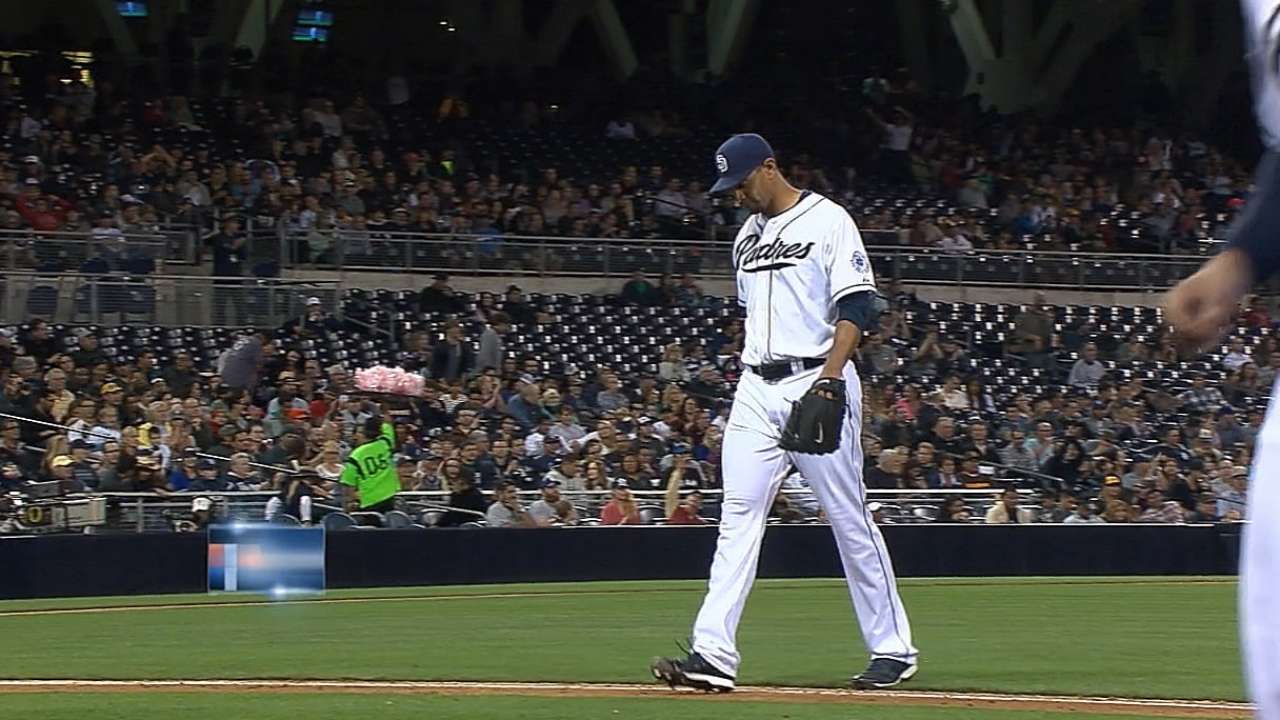 SAN DIEGO -- With a much-needed off-day on Monday, the Padres and manager Bud Black may consider reshuffling their starting rotation as the club heads on a six-game road trip to Cincinnati and Colorado.
The rotation as it stands has two left-handers, Eric Stults and Sunday's starter Robbie Erlin, pitching in back-to-back slots. Swapping Stults with right-hander Tyson Ross may provide some advantage in alternating between righty and lefty pitchers.
Black said he and pitching coach Darren Balsley are taking into account a number of factors when deciding whether or not to use the extra day afforded them, including how Ross, who allowed only one run in seven innings on Friday, has been pitching.
"I've got to talk to Darren about that," Black said. "Whether we split up the lefties or not. We may have [Stults] pitch Thursday or have Tyson pitch Thursday. We are going to look at that a little closer. We're going to talk about all that and what makes sense."
As it stands, Andrew Cashner will open the series in Cincinnati on Tuesday, followed by Ian Kennedy on Wednesday. The game in question will come on Thursday, when the club will decide whether to bump Stults, who will have had four days' rest, up to the third spot in the rotation. Ross would then pitch Friday and Erlin on Saturday.
"Tyson is pretty good too, now," Black said. "We want to get him out there as much as possible. We'll see what makes sense."
Tim Powers is a contributor to MLB.com. This story was not subject to the approval of Major League Baseball or its clubs.